Jack has long month of visits ahead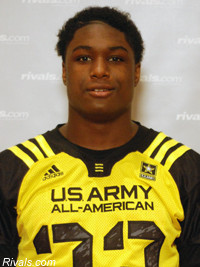 "It kind of worked out that way," Jack said. "Originally, I was going to Mississippi State on (Jan. 25) but I haven't heard from their coaches so I moved Washington to then, and Oregon came to my school and they wanted a visit, so I'm going there last.
"I heard their facilities are top-tier, you can't compete with them, so we'll see."
"It's crazy that (Tuiasosopo) would go to (Washington) but then I thought about it and he played there," Jack said.
"The whole Washington community, Sean especially, has been on me. He kind of laid off because he knows it's my decision but he throws out tidbits all the time.
"They've been really active. I can't complain. They're doing their job. They've gone head over heels trying to recruit me. It's a blessing to be wanted like that, so I'm not complaining."
"ASU has a real shot," Jack said. "Their coaching staff has been recruiting me very hard and they've been honest with me and I respect that about them."
Many schools are still involved but the impression is that UCLA hasn't slipped at all. Jack just wants to take some visits, take a complete look at all the programs recruiting him and then reach a final choice.
"The (UCLA) coaching staff keeps reminding me why I committed there and on the official they'll keep reminding me," Jack said.
"The mindset is I'm going in with an open mind. I'm just soaking everything up, making mental notes and kind of going with the flow to see if I really like each place."

[rl]