Is there a leader for one of the hottest prospects in the country?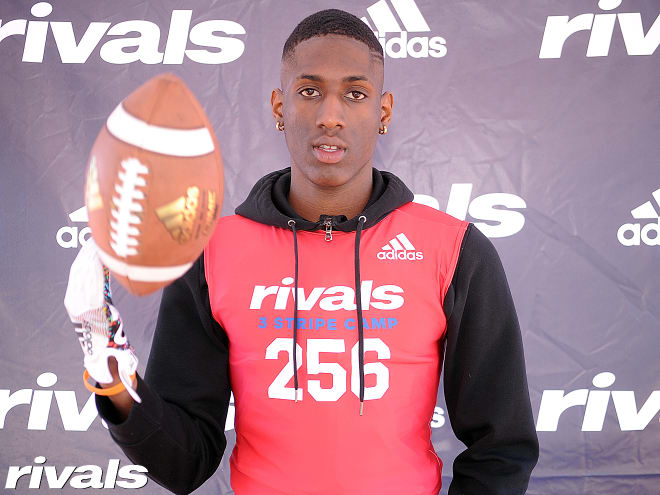 Joshua Eaton is up to 19 offers and 17 of those have come in the month of February.
The 6-foot-2, 185 pound athlete out of Adeline (Texas) McArthur is one of the hottest prospects in the country. Offers are rolling in and Eaton is trying to take it all in.
"I am just enjoying the process right now," said Eaton. "This has all happened so fast, so I am just having fun with it."
Part of the fun as a top recruit like Eaton is taking visits. He has spent some time on the road recently and a couple of schools grabbed his attention.
"I was at Texas Saturday, I was at LSU last Monday and I am high on both of those schools. I really liked both visits. I have only visited LSU once, but I have been to Texas four times now, so I know a lot more about them."
In Baton Rouge, it was all about cornerbacks coach Corey Raymond.
"Coach Raymond is a real good coach and he talked business with me. He showed me a couple of things to help me this season and I really liked that. He really knows what he is doing. I know I will be back for another visit to LSU."
The in-state school could be the one to beat right now. Eaton said he is viewing all schools the same right now, but at the end of the interview, the Longhorns and top school were mentioned in the same sentence.
"I have been to Texas a lot and I am really liking them right now," said Eaton. "What stands out most are the coaches and the players. They just make me feel like I am at home and I love it down there.
"I have been there a lot and I am going back soon. The feeling there is great."
We are about to roll into March and Eaton plans to stay busy. He said Alabama, Auburn, Ohio State, Oregon and USC are schools he is planning to visit in the coming weeks.
With the rush of offers and all the visits coming up, he is in no rush to end the process.
"I will probably narrow my list down in the fall and I will not make my decision until February," said Eaton. "I won't just go anywhere. I am going to go to a school that I feel can make me better and make me feel at home.
"I am going to take this all the way to the end to make sure I pick the right school."