Holloman wants to visit Oregon, USC, others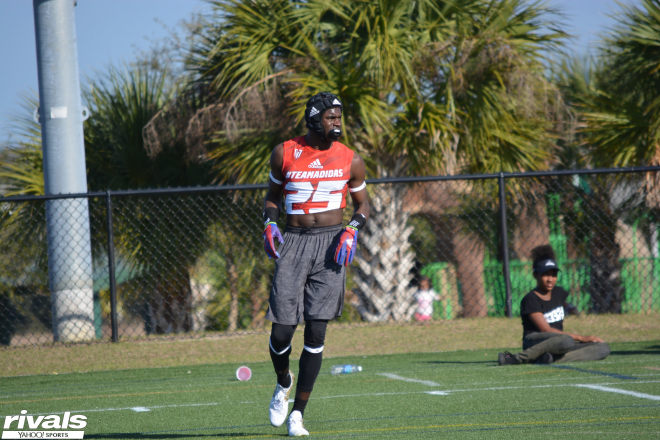 Jeremiah Holloman arrived at the IMG 7v7 National Championships with a long frame and a longer list of scholarship offers. What he showed up without, on the other hand, was a group of favorites. Instead, the three-star wide receiver wore a number of team logos on wristbands and spouted recruiting clichés about every school being equal. He did, however, provide a rough list of schools he'd like to visit in the coming months.
"I want to visit Oregon, USC, North Carolina, Oklahoma State and maybe a few others," Holloman said. "We'll see in the next few weeks."
Why those schools? Holloman says that's simple. These visits, should they come to pass, will be the products of research and curiosity.
"With my research, I can tell I fit in with those offenses," Holloman said. "I just want to get to the schools and see them for myself."
Holloman says, he'd like to receive scholarship offers from Miami, Florida State and Florida, but has had limited contact with those programs.
IN HIS WORDS: "Tennessee is probably talking to me most right now," Holloman said. "I've been talking to them a lot for a long time and I know those coaches the best maybe."
RIVALS REACTION: Tennessee, Georgia and Auburn seem like the frontrunners to land Holloman. And while the Volunteers are most active in his recruitment, calling UT the clear leader would be presumptuous. Both UGA and Auburn have also positioned themselves well.