Heisman Watch: NFL comparisons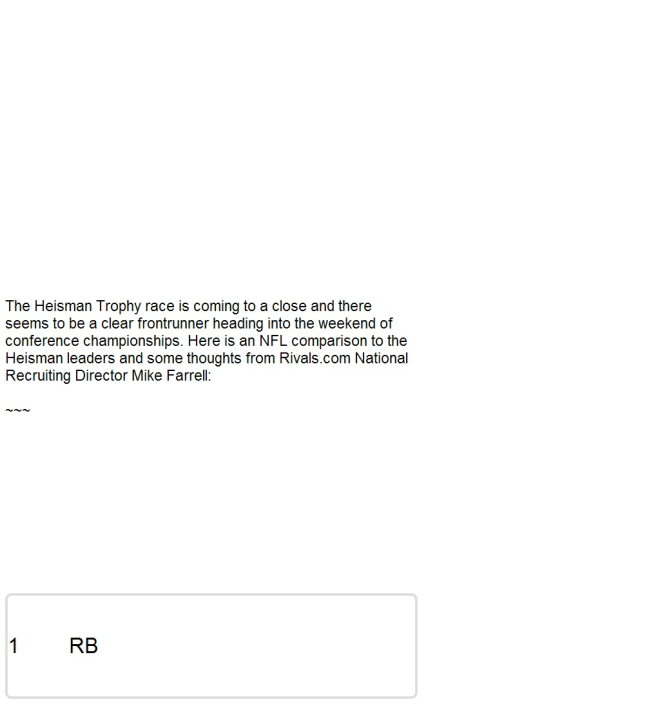 Last weekend: Watson completed 20 of 27 passes for 279 yards and a touchdown. He also rushed 21 times for 114 yards and three scores in Clemson's 37-32 win over South Carolina.
Farrell's take:
They have such tremendous dual-threat ability. When they're running it doesn't look like they're running full speed and they have odd elusiveness for a quarterback. They're extremely accurate passers. Watson probably has a better arm but just the way they carry themselves and do whatever it takes running or throwing the ball. As Watson gets to the NFL he'll be asked to run a whole lot less, just as was the case with Mariota who ran a ton at
Oregon
. When he got to the pro game, he's becoming a pocket passer. They both also have the arm.
3
QB
Last weekend: Mayfield completed 17 of 25 passes for 180 yards and two touchdowns, and he also rushed for 77 yards and a score in Oklahoma's 58-23 win over Oklahoma State.
Farrell's take: Not the tallest guy in the world and he has to change his delivery angle, get outside the pocket at times, but they both have that undying competitive spirit and he can will their team to victory. Mayfield is willing to give up his body to make a play and he has the leadership qualities of Brees.
4
RB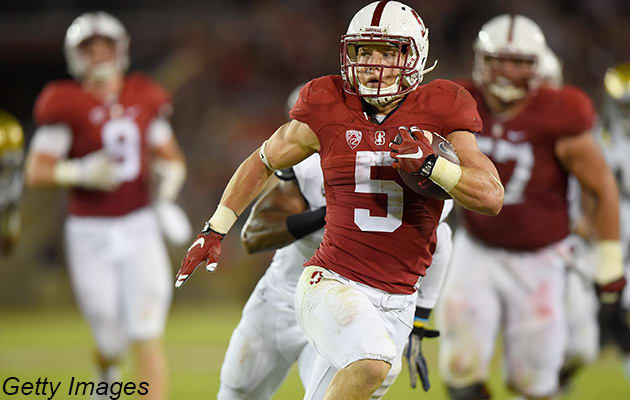 Last weekend: McCaffrey finished with 94 rushing yards on 27 carries and he also caught three passes in Stanford's 38-36 win over Notre Dame.
Farrell's take: He's a mid-sized running back, a thin, angular guy, a slasher with tremendous breakaway speed. They both are surprisingly difficult to tackle and they can catch the ball out of the backfield.
5
RB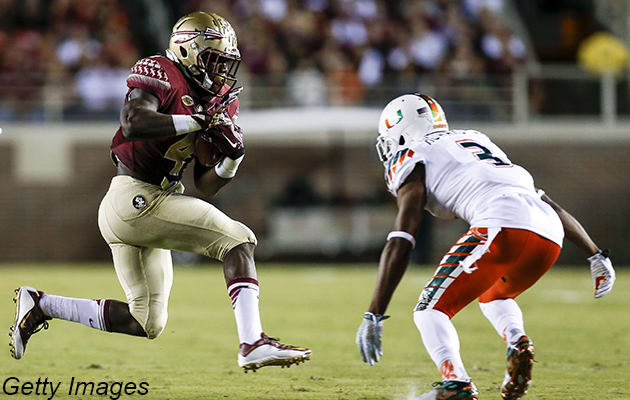 Last weekend: Cook rushed 26 times for 183 yards and two touchdowns as Florida State downed Florida, 27-2.
Farrell's take: They're both surprisingly tough running backs even though they don't have the best size. They have great jump-cut ability and they could be a threat in the passing game as well as in the running game. They have tremendous vision and the body type is similar.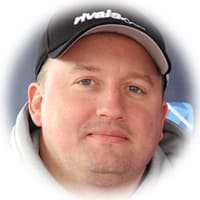 Adam Gorney
National Recruiting Analyst

Click
Here
to view this Link.