Harris fulfills SEC dream, commits to Vanderbilt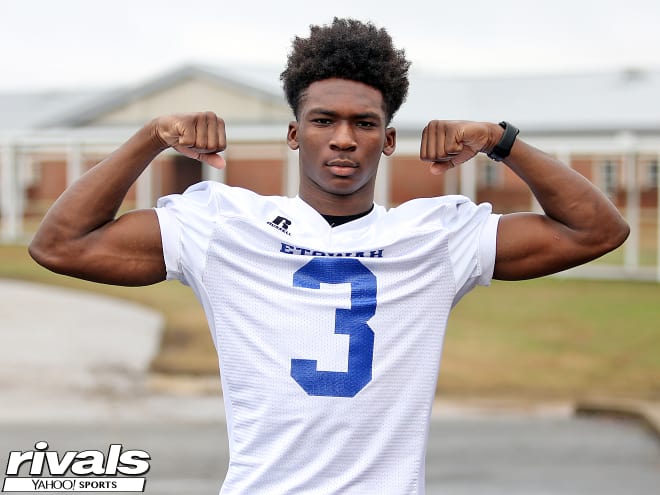 Justin Harris was offered by Vanderbilt May 24. Exactly one month later, the defensive back out of Attalla (Ala.) Etowah committed to the Commodores.
It came down to Vanderbilt and Virginia and the SEC school won out.
"I've been considering Vanderbilt since I got the offer because I've always liked them and it's been a dream of mine to play in the SEC," said Harris.
"Since they offered, they've been high up, but the visit this weekend is what really got me.
"I told the coaches about my decision yesterday right before I left campus and coach Mason screamed loud enough the whole field house heard it.
"The great education, competing against the best of the best, and the players and coaches are the biggest reasons I chose Vanderbilt.
"Coach Mattioli and coach Brown are the coaches I talk to a lot and it's been that way ever since the first time I visited there during the spring. I have great relationships with those two coaches.
"I'm definitely slowing down my recruitment, but if any other big schools offer, depending on the school, I might go visit.
"It feels great to be committed to Vanderbilt and I'm glad to be a part of the family."
Harris is a versatile defensive back who could play all over the secondary. Some schools like him as a corner, but Vanderbilt likes him at safety in their scheme. The state of Alabama is strong this year and Harris is a top 40 prospect in the state, so this is a very good pick up for Mason and the Commodores.