Georgia Tech "surprised" Stone with offer during Monday's visit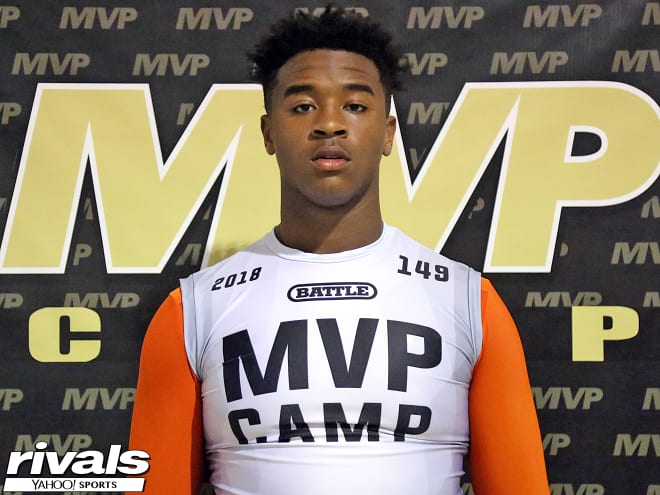 Georgia Tech stopped by Savannah (Ga.) Jenkins last week to check on junior defensive end Akelo Stone and that interest got him up to their special Junior Day that was held Monday.
It was his first time on the Yellow Jacket's campus and it will be a visit he won't forget.
"I did not expect to get an offer on this visit," said Stone. "They came and talked to me, they asked me to stay afterwards and then they surprised me with an offer.
"It was great to get that offer. The whole visit was a lot of fun. The coaching staff really stood out because of their energy. They were all really energetic and it was a fun group to be around."
The 6-foot-3, 244 pounder knows he will be back in Atlanta.
"They really made a strong impression on me and I plan on getting back up there. I want to spend more time with the coaches and see how I connect with them. The first impression was a great one though."
Georgia Tech is the second school to offer Stone. He picked up an offer from South Florida in December. He does not know too much about the Bulls yet, but he has been in contact with USF defensive coordinator Brian Jean-Mary.
The next visit for Stone will be this weekend to Georgia Southern? Could the Eagles be next to offer?
Duke, Florida, Kentucky, NC State, South Carolina and UCF are some others that are showing interest. He is debating on who he visits in a couple of weeks. Kentucky and NC State have both invited him up.
He is excited about getting out, establishing relationships and finding the right school for him.
"Every school is going to try to sell itself on visits, so I want to take multiple visits to schools, see which coaches I really connect with and develop a strong relationship with," said Stone. "I know coaches are going to say what we want to hear a lot, so I want to see who I get a real connection with on these visits.
"I will also look at the academic side of things, the facilities, the weight room and things that can make me better too. I have a list of things I will be looking for on the visits."
Clemson was Stone's childhood favorite school. He grew up a fan of Dabo Swinney. NC State is another school that he's had his eye on the last few years. Stone likes the way their have developed defensive lineman and the defensive scheme they play.
Those schools have yet to offer, but Georgia Tech has and the Yellow Jackets have grabbed his attention now.