Georgia QB heading to the MAC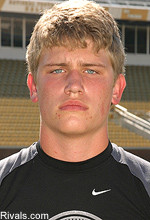 Canton (Ga.) Sequoyah two-star quarterback
Tony Pastore
was leaning toward Kent before he took his official visit in early December, and after the visit he's more than leaning.
"I committed to Kent State," Pastore, who is 6-foot-2 and 200 pounds, said. "I did it after the visit. They were my first offer, and they showed the most interest in me. Coach Martin has the program going in the right direction. They have a lot of people coming back.
"The quarterback situation is also really good for me, too. The graduated the quarterback and the backup transferred."
Pastore threw for 1,373 yards as a junior. He was also recruited by Memphis, Wake Forest, Ohio, Richmond and Charleston Southern.