Four-star quarterback tours Florida, Georgia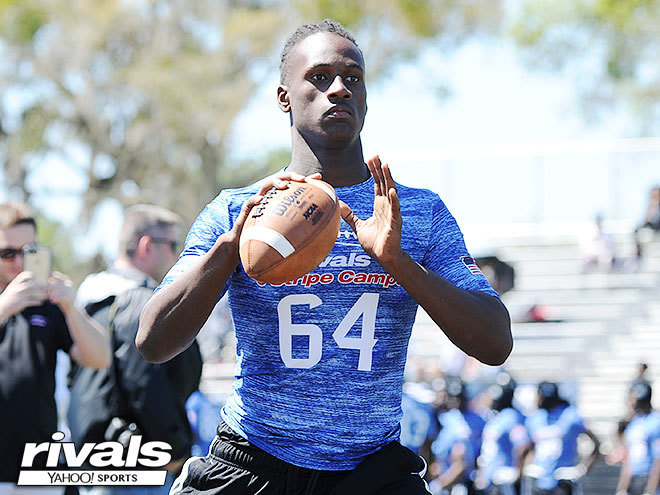 OVIDO, Fla -- Joe Milton isn't much for naming favorites or projecting his eventual decision. Instead, the four-star quarterback is locked in the information-gathering portion of the process. It was the sole reason behind his recent visit to Florida, but even Milton, who plays things close to the vest, concedes that he's starting to feel comfortable around Gainesville.
UF may not be his official frontrunner, but the Gators are certainly poised to a player until the end.
"It feels like I've been there more times than I have, but I've only been there twice," Milton said of UF. "It's familiar. I feel good when I'm out there."
The talking points from the Florida Staff are familiar. The pitch their pro-style offense, which Milton thinks fits his skill set. The close-to-home angle is advertised as well.
"The told me to come up anytime I want to and to just keep doing me," Milton said. "They told me I'm great for them because I'm the kind of quarterback that can do everything."
Milton also dropped in on Georgia last week and came away from his first visit to Athens impressed. His takeaway from the trip? The way he sees himself meshing with the UGA offense.
"It's a good school," Milton said, "It's a great school with a good offense for me. They run that pro-style offense. I'm really starting to like that. I'm really starting to like pro style best."
RIVALS REACTION: Florida has to be seen as the frontrunner to land Milton. School such as Georgia remain involved and stand to become legitimate possibilities, but the Gators hold an edge for the time being. Florida State is thought to be mulling an offer and could shake things up if it makes things official soon.