Four-star LB Ignont is '110 percent' committed to Tennessee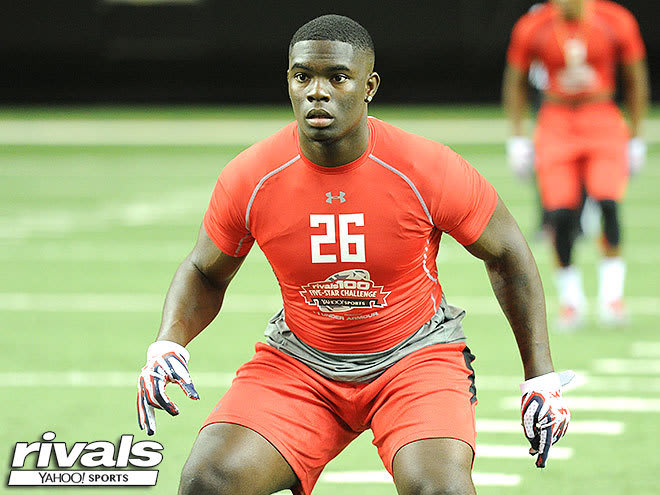 Will Ignont's commitment to Tennessee came with less than day's warning, but Vol fans won't much care about that. What's important to them is the result.
The four-star linebacker let his future coaches know before he made things public with an announcement. His Twitter proclamation was -- as most public commitments are -- a formality. Be that as it may, however, Ignont says making his situation public alleviated a bit stress.
"Its a huge relief," Ignont said via text. "I'm just glad that I've found me a home I'm 110 percent committed. I'm ready to live my dream and play SEC football and become the best player I can be."
Ignont chose Tennessee over a long list of offers from other major programs. The difference between the Vols and the pack? The Alabama-based prospect says that's simple, even if it's not totally tangible. Ignont doesn't mind admitting that he acted, at least in part, on a feeling. His choice it seems, was made by a blend of brain and heart.
"Tennessee is special," Ignont said. "They have been recruiting me the hardest, and it just felt right. Everyone knows Tennessee is going to be something special in the next couple of years. It's perfect timing to step into an SEC school where my position is a major need for them."
Ignont is not likely to take other recruiting visits between now and signing day but didn't officially rule it out. He's given what he calls his "final choice" plenty of thought, even if he's known his college destination for a few days.
"I fell in love when I visited," he said. "At the end of my visit, I knew where I wanted to go. I got that feeling that I hadn't got anywhere else."
A senior at New Market (Ala.) Buckhorn High School, Ignont is the No. 11 inside linebacker in the 2017 class.