Four-star Johnson picks Utes over USC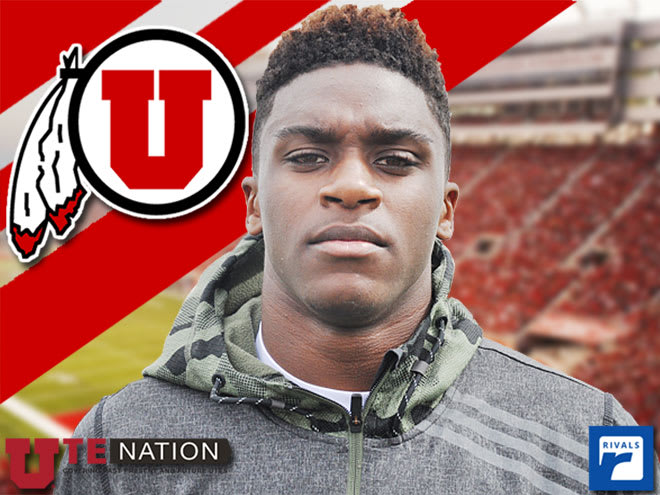 Jaylon Johnson considered waiting until later in his senior season to make a commitment but the four-star cornerback found the right fit and decided to announce his pledge Friday at his senior night.
Utah beat out USC, Oklahoma, Arizona State, Nebraska and others for the Fresno (Calif.) Central East standout.
It was not one of those decisions where Johnson was absolutely struck on his official visit and committed on the spot. He took his time. He did his research. And he figured the Utes had everything he was looking for.
"I definitely see an immediate spot for me next year after they have three corners leaving," Johnson said. "I like the defense they run. They've always been an aggressive defense.
"They are definitely coming up to be a top contender in the Pac-12 so they're on the rise in that area. I feel like it's a great opportunity for me down there.
"It wasn't like one of those when I was leaving I said, 'I'm going there for sure.' I was thinking about it between them and USC."
The Trojans seemed to be one of the frontrunners for a long time and Johnson has not hid his interest in that program throughout his recruitment. Oklahoma was also considered a major player since so many top Fresno recruits play for the Sooners. He visited Nebraska in late September and seemed to love it.
Johnson, rated as the sixth-best cornerback and No. 57 prospect overall in this class, had some reservations about USC playing top-level freshmen, though, and decided Utah gave him a better opportunity.
"I was thinking about it and doing some more research, this isn't why I chose Utah, but this is something I looked at and (USC) didn't play freshmen in the secondary as much as Utah normally does," Johnson said.
"Jack Jones was a five-star dude with the ability I have and I haven't seen him play one snap on defense. That was kind of a red flag. If he can't do it and he's a pretty damn good football player how could I see myself doing that?"
For fairness sake, Jones has played in all eight of USC's games but has not started any of them with Adoree' Jackson and Iman Marshall playing cornerback. The former five-star has six tackles.
Johnson, who was mainly recruited by Utah cornerbacks coach Sharrieff Shah and others on the staff, said he still plans to take his planned official visits to USC and Oklahoma and his fifth one will probably go to Arizona State.
FOR COMPLETE COVERAGE, VISIT UTENATION.COM