Four-star cornerback set to announce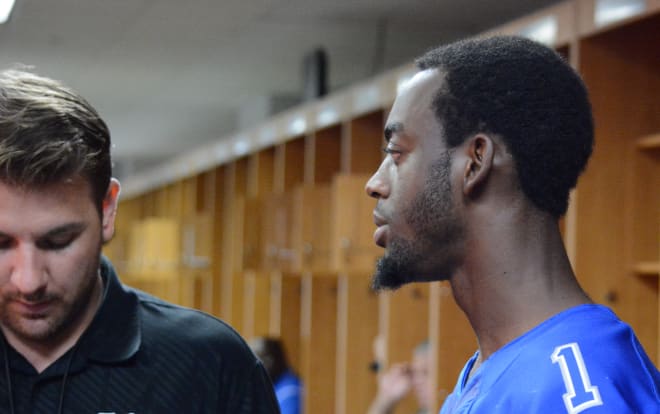 MIAMI GARDENS, Fla. – Stanley Garner has mind made up. In fact, the four-star defensive back is already committed. He's landed on a school and alerted the coaches at his future program. At this point, he's just declining to share his news with the public.
On Aug. 16, he'll share his choice.
"I know where I'm going," Garner said. "I'm just not saying right now. I'm waiting until Aug 16. I want to get this done before the season, so if I get injured or something."
And so Garner provides only context clues. He talks about the reasons behind his commitment without naming the school. His words are vague but confident. "I like that they showed me and my mom a lot of love and I like that the keep in touch," Gardner said. "I like that they want me to come and play early."
According to Garner, his five finalists are Michigan, Clemson, Alabama, Kentucky and Louisville. He intends to visit all five schools following his commitment date.
IN HIS WORDS:
-- "I've been to all of them. But recently, I've been Kentucky, Louisville and Alabama. The others were a long time ago."
-- With Alabama, I like the way they keep in touch and show me love. I like them a lot. They produce cornerbacks, too."
-- "At Kentucky it's a family tradition there. They show a lot of love and play freshman. I'm looking forward to that."
RIVALS REACTION: The smart money here seems to be on Kentucky. Louisville others aren't impossibilities by any stretch, but the context clues among other things seem to point to Lexington.