Four offers already for 2020 OL Aaryn Parks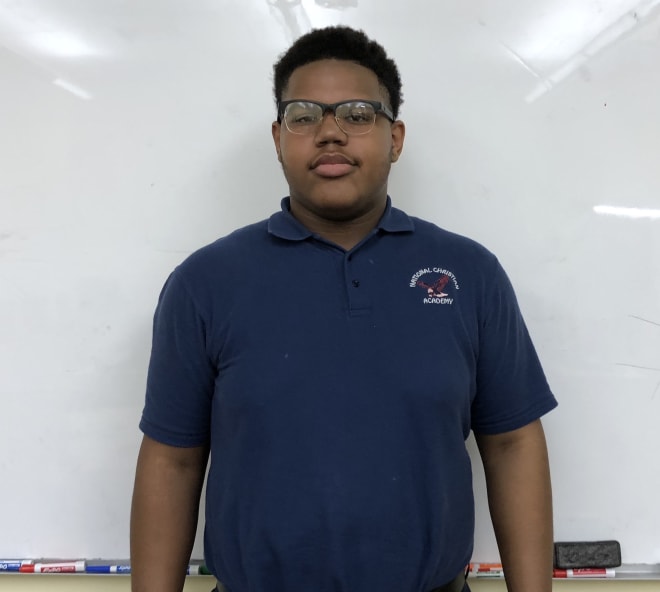 Offensive linemen are a premium position and sophomore Aaryn Parks will be a lineman that schools from coast to coast want. The Fort Washington (Md.) National Christian Academy standout holds offers from Michigan, Virginia Tech, Rutgers, and Maryland.
IN HIS OWN WORDS...
"I was surprised and excited when I got the Michigan offer," Parks said. "I know they are coached by Jim Harbaugh and they have some great players there. I've been watching them a little bit. They run a good offense. I'd like to get to know the coaches more.
"I think Virginia Tech really knows how to produce," he said. "I haven't made a trip there yet. I've watched them on TV a few times. They like to run a lot and they don't play scared.
"I know that the Maryland has some dogs on the offensive line," said Parks. "It's a nice school that you could go to if you want to make it to the NFL. I was at Maryland for the Michigan game this year. The fans were excited.
"I don't know anything about Rutgers yet but I'm hoping to hear from North Carolina and LSU," he said. "LSU has always my dream school for football and basketball. I have family in North Carolina so I would like to go down there and check out UNC."
RIVALS' REACTION...
Parks has the look of a prospect that will be able to write his own ticket. He is only a sophomore and this was his first season playing football so he has plenty of time to develop but his physical tools are outstanding. Parks is light on his feet, is very strong, and generates great push at the point of attack. Watch for many more schools to offer him in the coming months.