Former high school stars will populate inaugural XFL Draft
When was the last time you saw an entire league drafted from scratch? Well, if you play fantasy football then the answer is probably quite recently. And, this week's inaugural XFL Draft will look similar to a fantasy football draft.
The eight XFL teams are each set to draft 70 players, resulting in 560 total draft picks over two days, starting Tuesday morning. The format is completely unique, with the draft broken up into position groups starting with offensive skill. Since there is no previous season to establish a draft order, teams will rotate positions in the order with each new position group, then follow a snake pattern, which is how many fantasy football drafts operate.

Another unique aspect of the inaugural XFL Draft is that there is a selected pool of players from which teams can draft. Last week, the XFL announced that pool of close to 1,000 players, and among them were former five-stars, college greats and those who had already tasted professional success in the NFL. Sticking with the format, we present the most interesting names in this week's XFL Draft in a pod format.
HOW THE DRAFT POOL RANKED AS RECRUITS:
Five-stars: 21
Four-stars: 161
Three-stars: 282
Two-stars: 215
No stars: 292
FIVE NOTABLE FORMER FIVE-STARS
Noel Devine: Few college football prospects in the last 20 years generated as much attention and intrigue as Devine. As a freshman at North Fort Myers (Fla.) High he averaged nine yards per carry, and that was only the beginning. Devine probably had the first viral highlight film, and his recruitment was just as dramatic. So far, though, the results have not matched the hype. At 31 years old the XFL now looks like Devine's last chance to fulfill the promise he displayed in high school.
Will Hill: Continuing the theme of talented, but complicated, former five-stars, Hill found success early in his career at Florida, playing for the Gators' 2008 national championship team. He was not selected in the 2011 NFL Draft, but ultimately did catch on with the New York Giants and tallied 220 tackles in his NFL career. However, Hill was suspended due to the NFL's substance abuse policy three times, and also faced legal trouble over child support. Most recently he played for the Orlando Apollos in the Alliance of American Football (AAF).
Martez Ivey: The highest-ranked player in the Rivals100 this draft, along with Cyrus Kouadnjio, and the No. 1 offensive tackle in 2015, Ivey is as talented a player as there is in the offensive line pool. He started 44 games at Florida, but questions about his position left him undrafted last spring. Ivey signed with the New England Patriots as an undrafted free agent, but was released in the last round of NFL cuts at the end of August.
Robert Meachem: The furthest back we went to find a profile among this pool of XFL draft prospects was 2003, where we dug up Meachem, the former Tennessee wide receiver. An All-American collegiate career in Knoxville led to Meachem being a first-round pick in the 2007 NFL Draft. He caught 178 passes for 2,914 yards and 27 touchdowns in an eight-year NFL career. At 34, apparently he still has more in the tank.
Trenton Thompson: After dominating the 2015 Army All-American Bowl, it looked like Thompson was on his way to a long and successful football career. He had some highs during his career at Georgia, including a three-sack performance in the AutoZone Liberty Bowl as a freshman. But when Thompson declared early for the NFL Draft following his junior season, he found the reception cold. Thompson went undrafted in 2018 and failed to catch on with a team as a free agent.
FIVE WHO HAVE TASTED NFL SUCCESS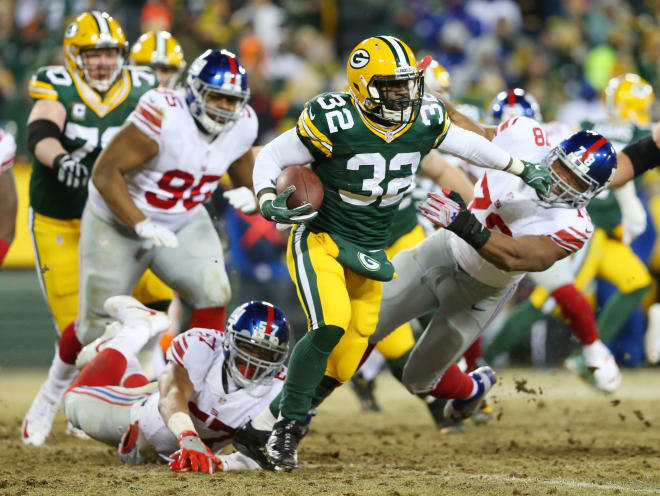 Ryan Broyles: A two-time All-American at Oklahoma, Broyles was college football's all-time leader in career receptions when he left Norman following the 2011 season. The Detroit Lions made Broyles their second-round draft pick, and he finished his first season as the franchise's rookie of the year. The momentum ceased after that first season, however, and Broyles was released prior to the 2015 season. He has been out of football since.
Kony Ealy: Only three players have ever recorded three or more sacks in a Super Bowl. One is Hall of Famer Reggie White. Another is Ealy, who will be up for grabs when the XFL is able to select players in the defensive front seven in the third phase of the draft. A second-round pick out of Missouri in 2014, Ealy was productive in his first two NFL seasons, but saw his playing time decrease since and was out of the league by the end of the 2018 season.
Jonas Gray: The shelf life of NFL running backs is notoriously short, and no one knows that as well as Gray. He had only moderate success in four years at Notre Dame, but caught on with the Miami Dolphins after going undrafted in 2012. He made his way through the Baltimore Ravens' practice squad before finding himself in the right place at the right time for the New England Patriots, rushing for 201 yards and a franchise-record four touchdowns on Nov. 16, 2014. The Patriots released Gray the following September, and he will look to resurrect his career in the XFL.
Christine Michael: There was no denying the raw talent of Michael, and that's why five NFL teams took a shot on him, including the Seattle Seahawks, which did it twice. After several impressive seasons for Texas A&M, Michael was a second round pick of the Seahawks in 2013. He won a Super Bowl with the franchise in his rookie season, but was buried behind starter Marshawn Lynch. He would go on to sign with the Dallas Cowboys, Washington Redskins and Green Bay Packers before finishing his NFL career with the Indianapolis Colts in 2018.
Sealver Siliga: Siliga was just a two-star prospect when he signed with his home-state Utah Utes in 2008, where he would earn honorable mention all-Mountain West honors twice. Despite his college success, Siliga would go undrafted in 2011 and bounced around the NFL before catching on with the New England Patriots. Siliga started Super Bowl XLIX and won a ring with the 28-24 victory. He played for the Salt Lake Stallions of the AAF last spring.
FIVE RECRUITMENTS YOU WILL REMEMBER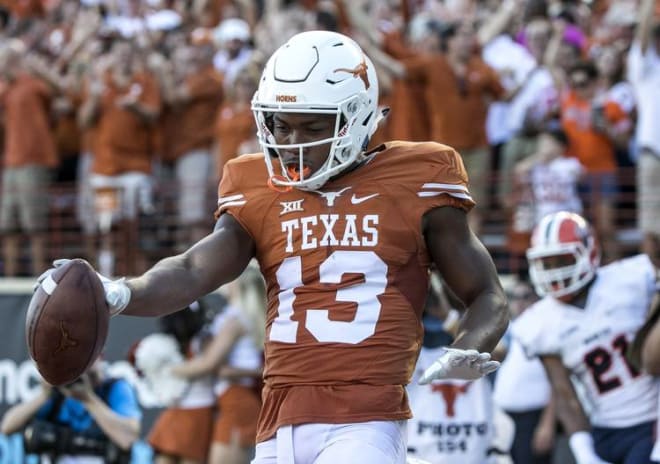 KD Cannon: With the college game featuring more of the smaller, explosive slot receiver types, Cannon looked like a sure-fire star coming out in the 2014 class. However, he joined a Baylor team that was in the early stages of a sexual assault scandal that would eventually result in the ouster of head coach Art Briles. Cannon was still productive for the Bears, catching 195 passes in three seasons, but he went undrafted in 2017 and has yet to play in an NFL game.
B.J. Daniels: Quarterback recruiting is usually complete well before the start of high school senior seasons, but Daniels rolled the dice and took his recruitment into senior year. Daniels generated interest from the likes of Alabama, Iowa and Michigan during his senior year, but ultimately signed with home-state South Florida where he put up big numbers. Daniels bounced around the NFL, CFL and AAF, but the unique rules in the XFL could favor his dual-threat abilities.
Jerrod Heard: Could he play quarterback in college? That was the question that followed Heard around throughout his recruitment. A two-time state champion in high school, Heard did eventually ascend to the starting quarterback role at Texas, but injuries and circumstances pushed him down the depth chart later in his career. He eventually transitioned to wide receiver, catching 44 passes for 422 yards and four touchdowns in his final two seasons as a Longhorn.
Sam Montgomery: On National Signing Day 2009, Montgomery did the hat dance on national television. He had taken official visits to LSU, Michigan, North Carolina and Tennessee, and in the end put the LSU hat on his head. Montgomery's career tracked exactly as he was rated right through the NFL Draft, where he went as a third-round pick to the Houston Texans. Midway through that first NFL season, though, Montgomery was released due to a violation of team rules and his career has never recovered.
Zeke Pike: Now going by "Ezekiel Pike," Zeke is a cautionary tale for all college football prospects and now looks to resurrect his football career in the XFL. With offers from more than two dozen schools, Pike was one of the most well-known recruits of the 2012 class. His troubles started as a high school senior, though, when he was suspended and his team went 3-8. Pike signed with Auburn, transferred to Louisville just a few months later and eventually wound up at Murray State. Once a quarterback prospect, Pike will try to catch on in the XFL as a tight end.
FIVE UNIQUE CASES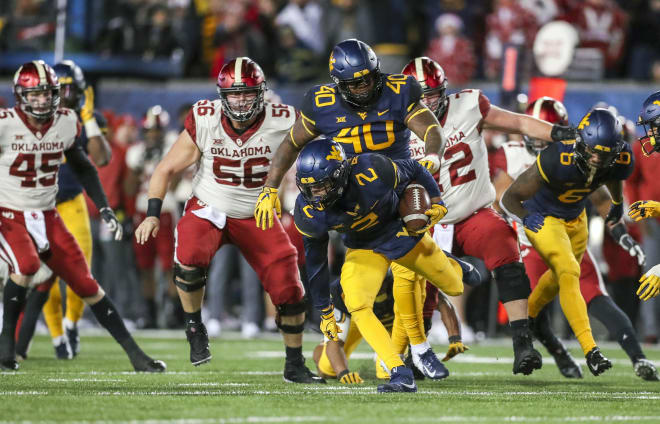 Darion Clark: Clark was a three-star prospect in the 2012 class … for basketball. He played at Oak Hill Academy when it was the epicenter of the prep basketball universe, signing with Charlotte as a power forward. After one season at Charlotte, Clark transferred to USC where he played three seasons before finishing his college basketball career at Grand Canyon University. He has attempted to make the transition to tight end in football since graduating from college. Another former college basketball player – Jevoni Robinson, who played at NC State – is also in this XFL Draft Pool.

Codey McElroy: McElroy will see your two-sport accomplishments and raise you a third sport. A high school baseball prospect, McElroy played three seasons in college before being selected in the 19th round of the 2014 MLB Draft by the Atlanta Braves and spending two seasons in the minor leagues. He left baseball and walked onto the Oklahoma State basketball team for one season, before later coaching travel and college baseball. This past off-season, McElroy was picked up by the NFL's Dallas Cowboys as a tight end, but was waived prior to the season.
Vinny Papale: The former Delaware wide receiver knows what it takes to overcome big odds and achieve the dream of playing professional football. After all, he is the son of former New York Jet Vince Papale, whose life was documented in the 2006 Disney movie Invincible. The younger Papale did not draw any FBS offers out of high school, but signed with Blue Hens and caught 55 passes for 866 yards and six touchdowns in a four-year college career.
Kenny Robinson: One of the most interesting players in this draft is the former West Virginia safety. A three-star prospect in the 2017 class, Robinson would go on to earn all-conference accolades in his first two seasons with the Mountaineers. He was dismissed from the program in June, however. Instead of cooling his heels until next spring's NFL Draft, Robinson plans to supplement a season in the XFL for what would have been his junior season at West Virginia and hope that effort improves his NFL Draft stock.
Carlos Thompson: After initially signing with Texas Tech in the 2014 class, Thompson eventually found himself at Independence C.C. in Kansas where he became a popular figure on Netflix's third season of its "Last Chance U." documentary. Thompson would sign with Division II Missouri Western, and declared for the NFL Draft after one season in Saint Joseph. Thompson went undrafted and unsigned by the NFL, but may now get his chance with the XFL.