Florida target's returning to the Swamp this weekend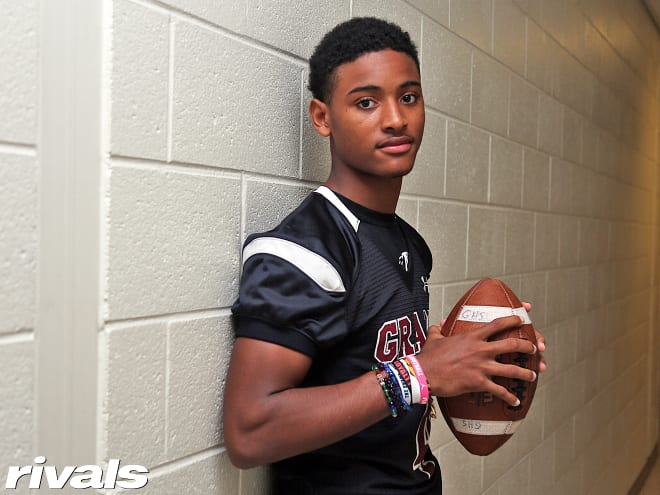 A few weeks ago, Nathaniel Wiggins picked up his first offer. Towards the end of an unofficial visit to Florida, the 6-foot-2, 167 pound sophomore out of Atlanta (Ga.) Grady was offered by the Gators.
After he got campus tour and watched Florida's practice, the news came. That offer was the biggest highlight of the stop in Gainesville, but that was not all that stood out to him.
"I got to watch practice and I like how the defensive backs work," said Wiggins. "They really work hard and they go hard at practice. Practice was great. I just liked how hard they practiced.
"I liked the school too. It was a good visit."
Visit No. 1 was so good that Wiggins is going back this weekend for the Florida spring game.
Another SEC school is showing interest and he has family ties. Wiggins visited Kentucky late in March and he is on the Wildcats' radar. His mother, Tomika Lucas played basketball in Lexington.
That would be a "dream offer" he said.
More offers are coming. Wiggins is only a sophomore and he is a versatile athlete that plays both sides of the ball. Early on, it looks like defensive back is his future, but that has plenty of time to work itself out.
He is excited about what lies ahead.
"I will be at Florida this weekend and I am feeling blessed right now," said Wiggins. "Getting the offer from coach Gray was a surprise and I was happy.
"I am looking forward to the journey that comes with recruiting. I want to see who I connect with, who offers and I am excited about it all."