Florida first to offer DE Daniel Harris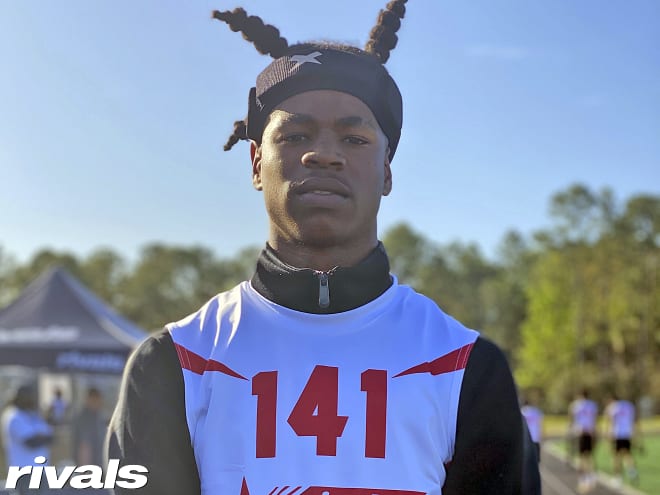 CELEBRATION, Fla. — Daniel Harris is likely a new name to many, but this is freshman out of Melbourne (Fla.) Palm Bay you want to get to know.
The 6-foot-5, 181 pound edge rusher had 24 sacks in 2019 and he has started to pull in offers.
"Florida was first to offer me and that was a crazy feeling," said Harris. "It happened for me the last game of the season. After Florida offered, I have gotten offers from UCF, UMass, FAU and Miami.
"It feels great to have the offers, but you can't get big-headed about it. You have to keep working, get there and keep working."
With the Gators being first, and how they are not too far from home, it is a school he is interested in.
"I did not think it was possible for me to get an offer from a school like Florida, so I am very excited about it. I have not been there yet, but I want to visit them soon. I know it is a great school and I can't wait to see it."
Another SEC school is one Harris grew up a fan of, and it is one who loves to recruit the Sunshine State.
"Auburn was the school I loved growing up. I have been watching them since I was young and I still like them a lot. They have had a lot of great players and I just liked them. I have not heard from them yet, but I hope to get that offer."
Visits are likely to start this spring for Harris. A trip to Florida and Miami are likely, then over the summer, he may get to schools outside the home state.
Eyes will be on him this spring and the early offers are only going to add fuel to the fire.
"I am just going to use these offers as motivation," said Harris. "It pushes me harder. They make me want to get to where I want to go. This is only going to make me better."