Under Armour All-America Game: Five teams that should be interested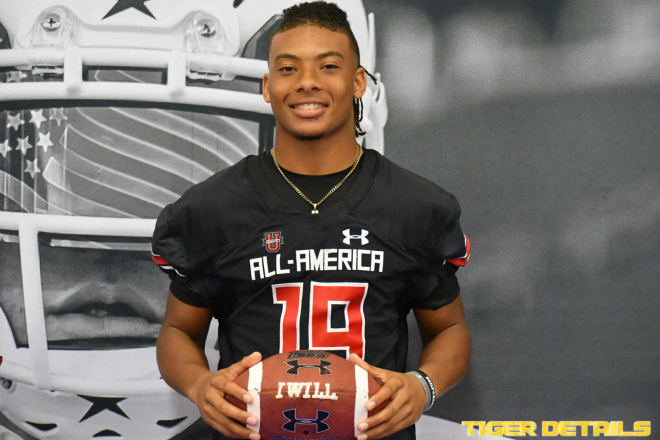 ORLANDO, Fla. – The 2019 Under Armour All-America week is on deck, and fans of programs from coast to coast have ample reason to tune into the event. Still, not all intrigue is created equal. Below, Rivals.com has a look at five teams that should be particularly interested in the upcoming all-star event.

ALABAMA
No team in the country has more future players in the game than the defending national champs, which have 10 signees set to suit up. Five-star tackle Evan Neal is the highest rated member of the group, but the most interesting Tide-pledged prospect is probably Christian Williams. Williams, a four-star defensive back, has been committed to Alabama since April but didn't sign during the early signing period. Williams appears interested in LSU and will visit LSU in January before making a final decision, so what the in-demand prospect has to say leading into the game might be of interest to Nick Saban and company.

FLORIDA STATE
Florida State fans should be just as interested in the week leading up to kickoff as they are in the game itself. In addition to the handful of FSU signees set to suit up for the contest, Willie Taggart's program has three committed but unsigned players in Orlando. The class' top-ranked player, five-star cornerback Akeem Dent, declined to sign during the early period and will be the subject of questions at registration day. So while there's no reason to think Dent is a flight risk at the moment, he declined to sign for a reason. The same can be said about four-star defensive back Brendan Gant, who also passed on inking with the Seminoles this month.

OKLAHOMA
Oklahoma has five signees set to play in this year's event. No. 3 overall prospect Theo Wease headlines the game's long list of future Sooners, but the intrigue doesn't end with him. Florida-based cornerback pledge Jaden Davis will also participate, giving Oklahoma fans a chance to see one of the team's East Coast signees. On the other side of the coin is fellow defensive back Jeremiah Criddell, who will provide some west coast flavor for Sooner fans looking to get a glimpse of the incoming class of freshmen. The Sooners trail just Alabama and Texas A&M when it comes to number of signees in the game.

OREGON
Oregon's 2018 class gives Ducks fans plenty about which to be excited. Four members of the program's top-10 class are set to participate in this year's Under Armour Game. Five-star linebacker Kayvon Thibodeaux, possibly the Ducks' biggest recruiting win of the cycle, will participate. As will four-star running back Sean Dollars, whom Oregon stole away from programs such as USC and UCLA. Head coach Mario Cristobal is recruiting at an impressive clip and this week's game will be a nice opportunity for fans looking to catch a glimpse of the Ducks' future.

TEXAS A&M
Aggie representation will be plentiful in Orlando, as Texas A&M has seven signees set to play in this year's game. Head coach Jimbo Fisher has his program ranked third in the recruiting team rankings and have re-energized one of the sport's most passionate fan bases. The Aggies' future looks impossibly bright, and there's no better way to get a look at it than tuning into a game that should feature a good chunk of the players that will soon serve as the team's foundation. Five-star prospects Kenyon Green (OL) and Erick Young (CB) are the event's A&M-bound headliners, but the depth of prospects obviously goes well beyond that. Four-stars Dylan Wright and Isaiah Spiller will also participate.