Five-Star Tracker: Rivalry week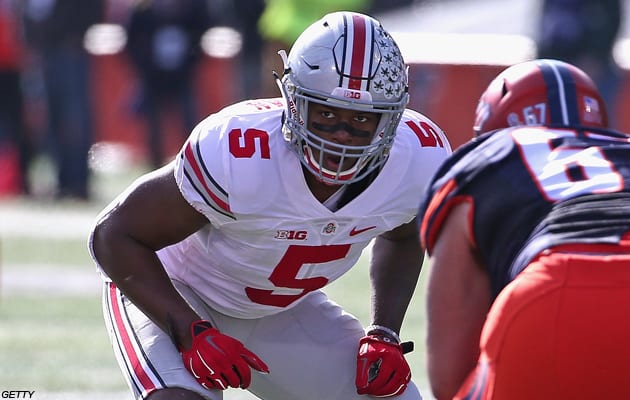 Ranking: No. 19 overall in 2014 Rivals100
Breakdown: McMillan, the No. 1-rated inside linebacker in his class, ranks third
in the Big Ten Conference in tackles with a total of 105 through 11 games. The
sophomore has been a workhorse for the Buckeyes, with his best performance of
the season coming in late September when he notched a season-high 16 tackles
including a six-tackle showing against the Wolverines -- but has definitely
stepped up in that regard to become one of the pillars of Ohio State's defense.
LB
Ranking: No. 12 overall in 2013 Rivals100
being as high as it is, this weekend could be his final opportunity to do so.
The former No. 1-rated safety's transition to outside linebacker has been
seamless, as he has essentially been the Trojans' most consistent defender the
last two seasons. He is second on the team with 70 tackles and ranks fifth in
the conference with 13.5 tackles for a loss this season, and Cravens now has a
chance to book a trip to the Pac-12 Championship Game.
QB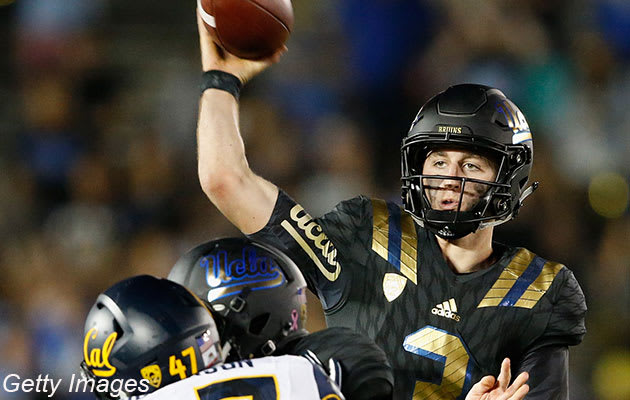 Ranking: No. 2 overall in 2015 Rivals100
Breakdown: With a berth in the Pac-12 title game on the line, everyone in Los
Angeles is antsy to see how the former No. 1-rated quarterback will fare in his
first taste of the crosstown showdown. The Bruins have beaten rival USC the last
running threat that Hundley was, heads into the matchup with a UCLA record of
218 consecutive passes without an interception.
RB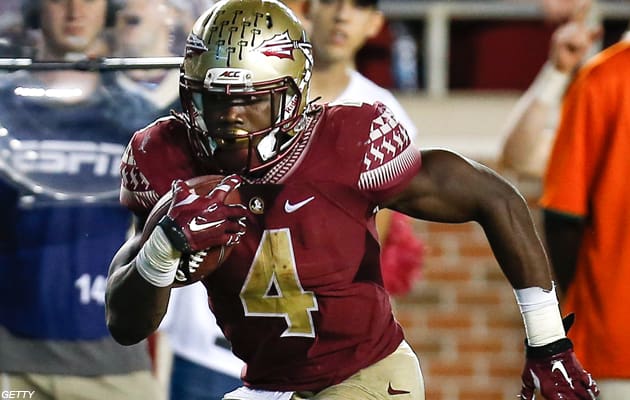 Ranking: No. 18 overall in 2014 Rivals100
Breakdown: Cook, the No. 2 all-purpose back in his class, leads the ACC in
rushing with 1,475 yards and it's not even close. He also spearheads the conference with 17
touchdowns and, with an average of eight yards per carry, has done enough in 10
games to punch his ticket to New York City for the Heisman Trophy ceremony. The
sophomore was spectacular against the rival Gators last year, rushing for 144
yards on 24 carries in a 24-19 victory.

Blair Angulo
West Recruiting Analyst