Five-star sees recruitment tighten, eyes Signing Day announcement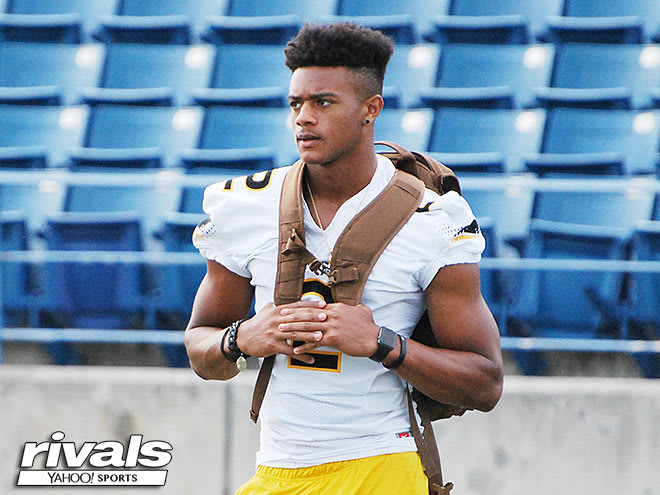 According to Patrick Surtain, the solid lead LSU once held when it came to his recruitment has dwindled.
Not long ago, the five-star defensive back didn't mind tossing out LSU's name when asked to name the frontrunner to land his commitment. It was a line he spent nearly a year repeating. Other schools have always been in the hunt, but Surtain was never shy about the pecking order. At a time the battle was the Tigers' to lose.
At a time.
These days, Surtain's tune has changed ever so slightly. LSU is still very much in the mix, sure, but the conversation about his leader has a different tone.
"It's all the six schools together," Surtain said on Friday. "They're sort of grouped together in a little tight bunch now."
Surtain's "all six schools" comment refers to his finalist, which he reiterated as LSU, Ohio State, Alabama, Florida State, Clemson and Florida. And while he admits that his recruitment has tightened up in recent weeks, he says that has nothing to do with LSU's up-and-down season.
"Nothing happening [at LSU this season] matters to me because I know they fight hard," Surtain said. "LSU fights through adversity a lot. None of that really matters to me, though"
And so the Rivals100 prospect will have an unobstructed look around. He'll evaluate each finalist one final time before making a choice. His final information-gathering mission will likely start in the midwest.
"I was planning on visiting Ohio State soon," Surtain said. "It's probably going to be the Penn State. … Ohio State spends time telling me just how much of a valuable player I am and that they can't wait to get me up on campus."
Surtain says he hopes to visit each school in his final six before making a commitment announcement. And while nothing on that front is set in stone just yet, he's starting to zero in on a date.
"Singing Day is what's on my mind right now … the one in February."
Surtain, who attends Ft. Lauderdale's American Heritage High School, is ranked as the No. 1 cornerback and the No. 3 overall prospect in the class of 2018.