Five-Star Challenge: Ten up, five down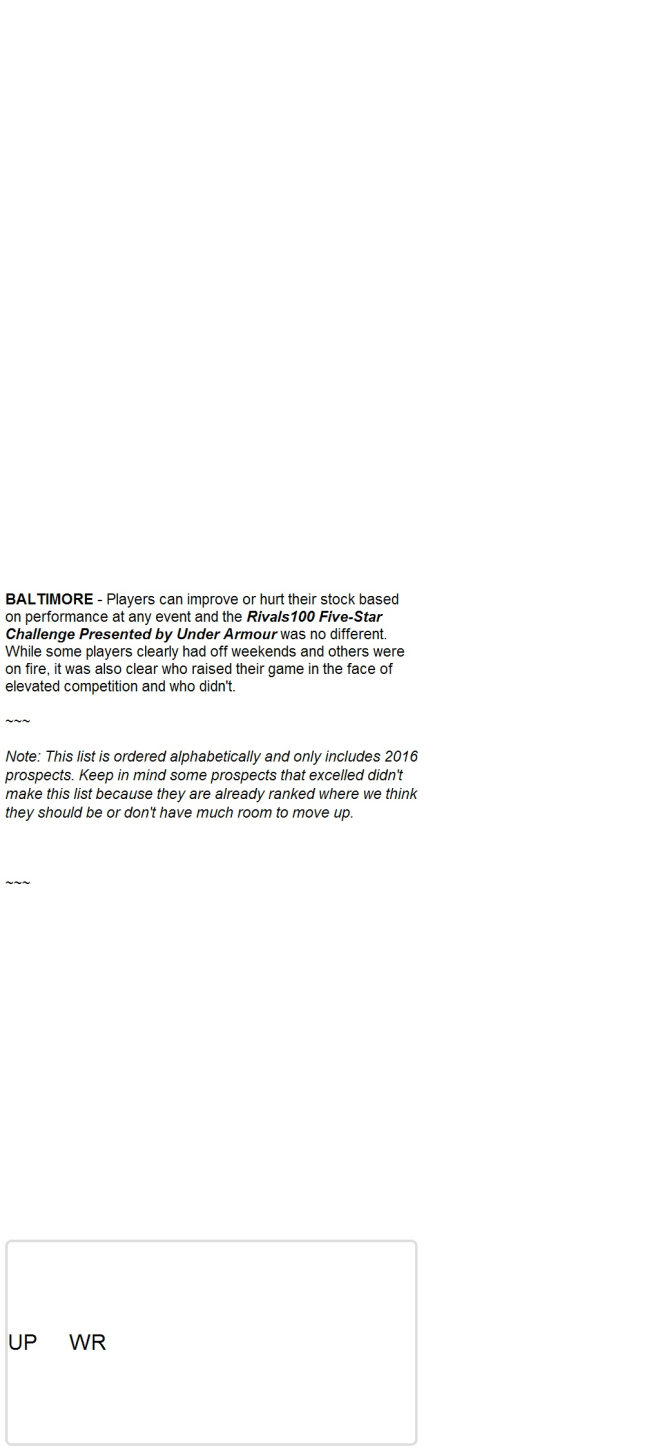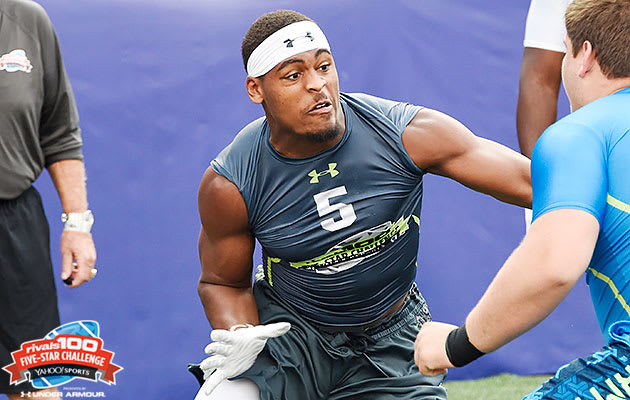 UP
OL
Hyattsville (Md.) DeMatha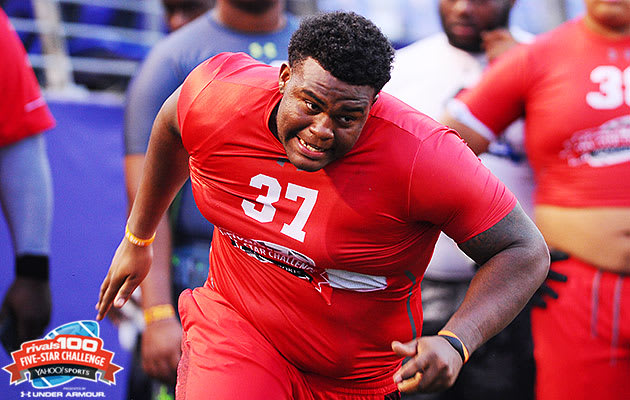 Davis was physical, used his hands well and pushed around some big bodies during one-on-ones. He also showed excellent footwork and a strong motor during drills and testing, and came away as one of the surprises of the event.
UP
OL
Lakeland (Fla.) Lake Gibson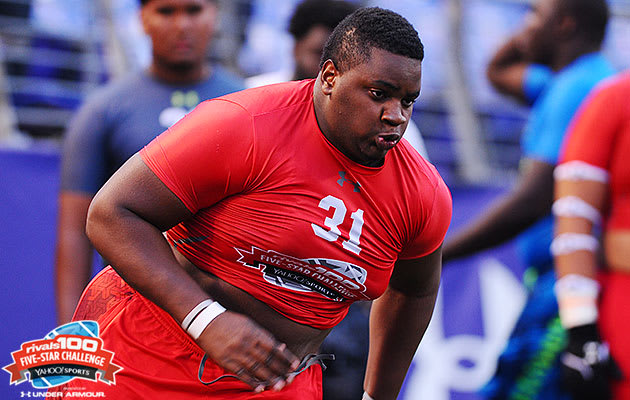 Johnson is the highest-ranked player on this list with the least amount of room to move up, but he is so physically imposing and anchors so well that he should get a bump if he continues to excel this summer. He'll likely make the move over to center and push up the charts from No. 46 and No. 16 in state. I don't see five stars, especially as a pure guard/center prospect, but time will tell.
UP
DB
Long Beach (Calif.) Poly
Jones is a bundle of energy with a ton of quickness, great hips, closing speed and excellent instincts. He turns on a dime moving backward and arguably has the best feet in this class for a defender. He plays bigger than he is, and that's a huge key.
UP
DB
Sachse, Texas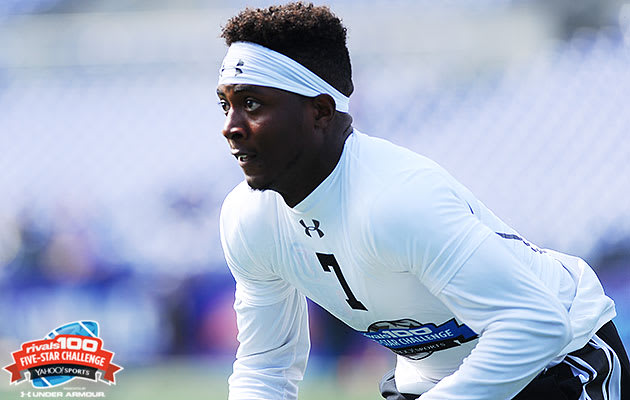 UP
OL
Detroit (Mich.) Cass Tech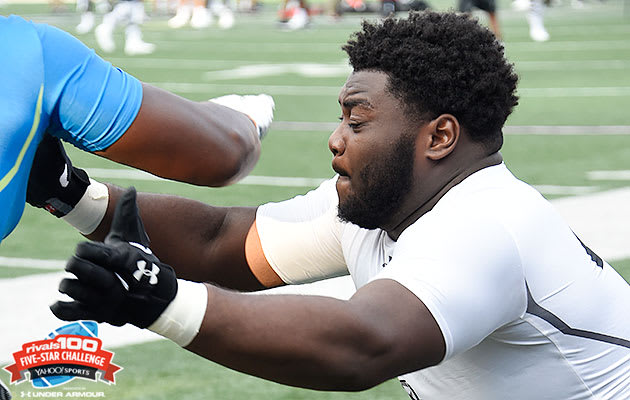 Checking in at 6-foot-2 and 367 pounds, Onwenu showed off amazing feet for a massive interior lineman and he reset as well as anyone. He washed opponents across the middle when they tried to go inside him and he extended his arms well and got his feet right when they tried to go outside. His balance was very good and he was solid inside and even outside at tackle.
UP
WR
La Puenta (Calif.) Bishop Amat
UP
WR
Coconut Creek, Fla.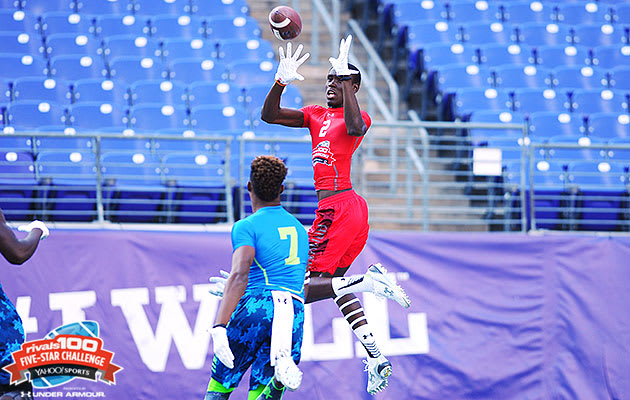 UP
S
Nashville (Tenn.) Father Ryan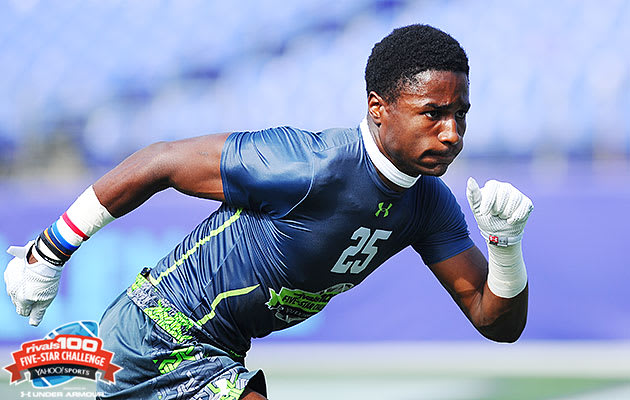 DOWN
DT
Sugar Hill (Ga.) Lanier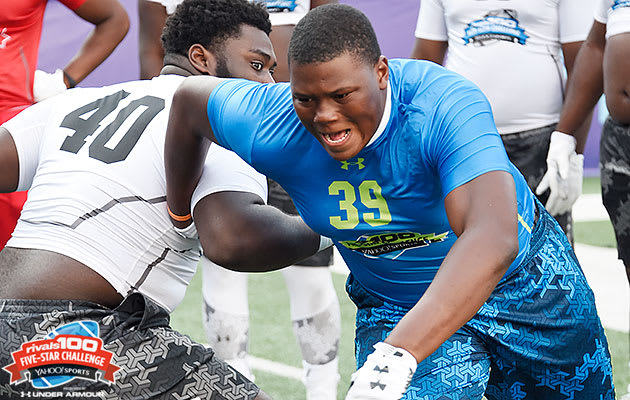 DOWN
QB
Frostproof (Fla.) Lake Wales
Gaines is a dual-threat kid with good size and the ability to make plays with his feet, and these events aren't tailor-made for that style of QB. That being said, Gaines struggled mightily in some very important aspects, especially decision-making, reading the field and accuracy. He threw behind guys, too low and threw some especially poor balls to the outside. Maybe it was just a bad day, but he was clearly the quarterback who struggled the most, including the underclassmen with less experience.
DOWN
LB
Havelock, N.C.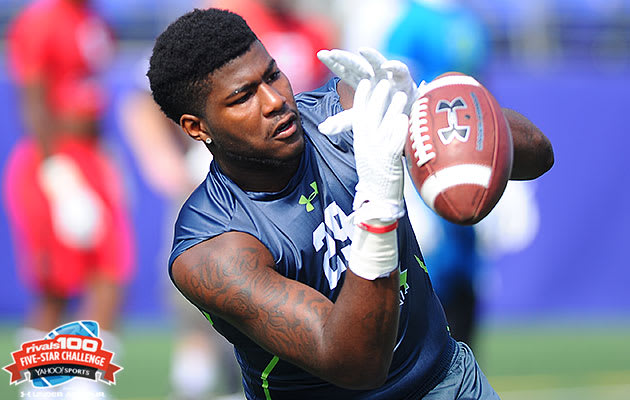 DOWN
WR
Miami (Fla.) Central
DOWN
LB
Rialto (Calif.) Wilmer Charter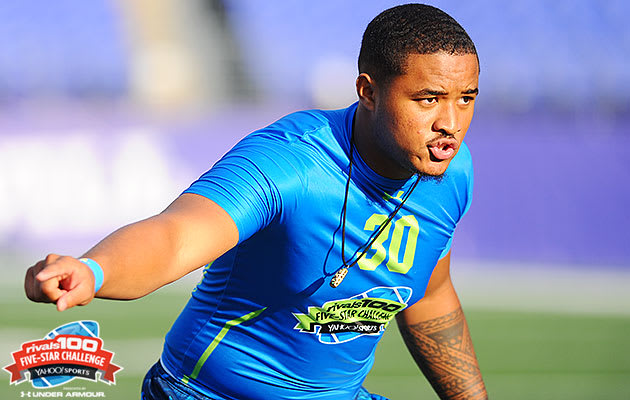 It was a loaded linebacker group with a lot of players from the 2016 and 2017 classes that moved well laterally, backpedalled smoothly, closed on the ball quickly and showed quick-twitch ability either in flashes or consistently. Toailoa is a downhill guy on film and granted this isn't the best event for him to showcase his skill set. But No. 76 nationally and No. 2 at inside linebacker seems a bit high based on his quickness, build and instincts right now.

Complete Coverage
Mike Farrell
National Recruiting Director