Five schools that could benefit most from Stoops' retirement
Numerous teams will benefit on the recruiting trail after the surprising news on Wednesday that Bob Stoops is stepping down as Oklahoma's coach. Here is a look at five programs this could help as the Sooners have done such a fabulous job landing top classes during Stoops' tenure.
MORE STOOPS: SoonerScoop.com | Farrell's reaction | Recruits to watch
1. TEXAS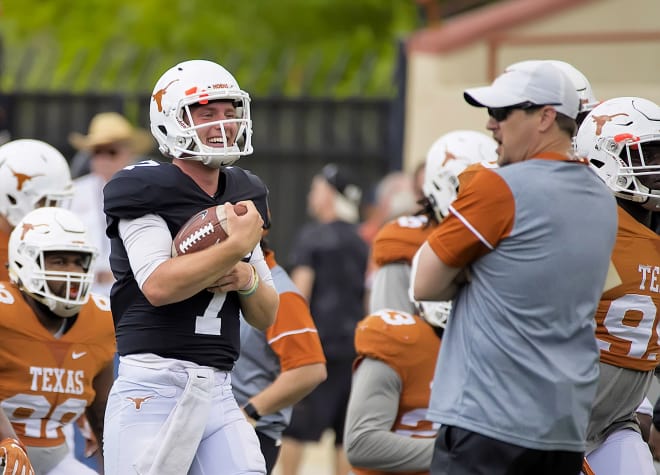 This one is easy. The Sooners have had a field day dipping into the fertile Texas recruiting territory to land so many four-star prospects over the years and it did not look like that would stop under Stoops, even with something of a revitalization happening under first-year Texas coach Tom Herman. That valuable recruiting base will be severely tested now especially if the Longhorns turn it around on the field. The Sooners have landed a four-star out of Texas in every single recruiting class since the Rivals.com era started in 2002. That success will be challenged now but Oklahoma is so engrained in that state it would be surprising if it dried up – even marginally.


2. OKLAHOMA STATE
The Cowboys have never bested Oklahoma in the team recruiting rankings dating back to 2002, the start of the Rivals.com era, but that streak could be challenged if coach Mike Gundy and his staff can take advantage of the question marks surrounding Oklahoma's program now. It will be a challenge – even though Oklahoma State could be phenomenal this season because of its high-flying offense. Out of the six four-star prospects in Oklahoma this recruiting cycle, only one is committed to the Sooners and one to the Cowboys. Oklahoma State has had tremendous success in the state of Texas as well but maybe this could be an opportunity to steal some of those four-stars who were really much more focused on the Sooners. This could be a huge gain for Gundy if handled correctly.


3. USC/UCLA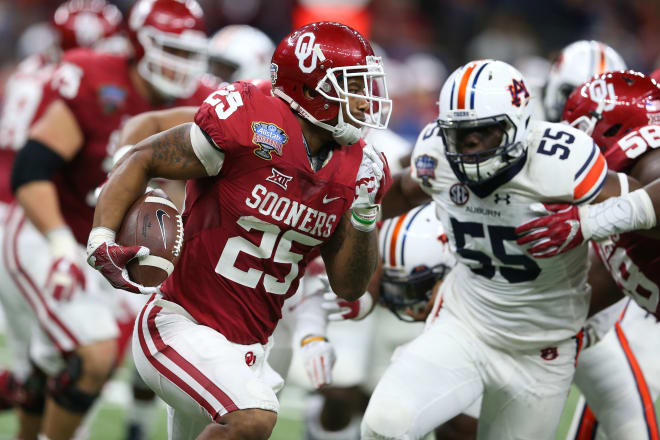 Oklahoma has shown a penchant over the years to tap talent-rich California with a great deal of success. It will be interesting to see if that focus continues under the new regime of former offensive coordinator Lincoln Riley. Joe Mixon was from California. So is four-star signee Addison Gumbs in the 2017 class. So are Kenny Stills and Tony Jefferson among so many others, including five-star linebacker Caleb Kelly. This might surprise some but Oklahoma has signed a prospect from the West region in every single recruiting class dating back to the start of the Rivals.com era.

4. MISSOURI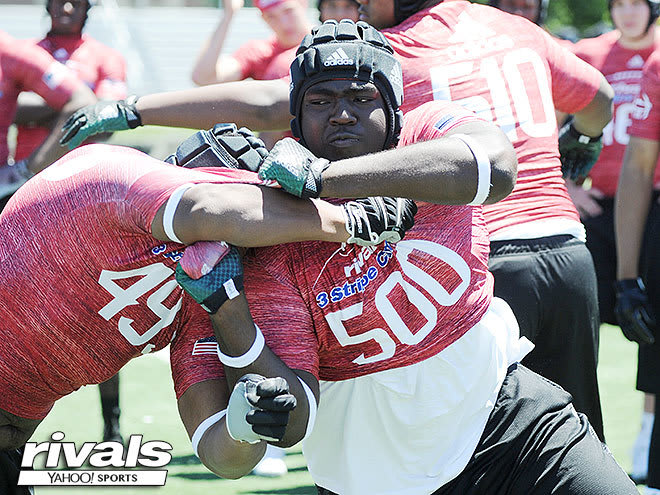 Last recruiting cycle, the Sooners beat out numerous top programs for four-star offensive guard Marquis Hayes and Oklahoma is heavily back in that bordering state this cycle especially since it's a loaded class. Four-star defensive tackles Michael Thompson and Trevor Trout would be phenomenal pieces to the class and then defensive ends Ronnie Perkins and Daniel Carson, along with wide receiver Kamryn Babb, are all top targets. This could be huge for Barry Odom and his staff at Mizzou if he could convince those top targets among many others to stay home instead of leaving the state to play for the Sooners. After back-to-back losing seasons, it feels like a long while since the Tigers played in back-to-back SEC championship games.
5. ARKANSAS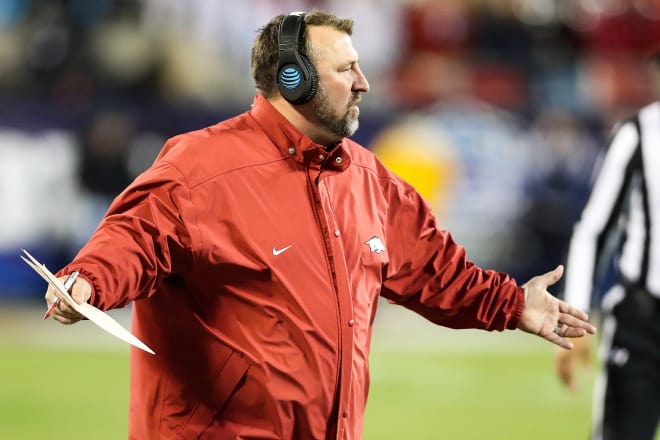 The Razorbacks landed the top-rated player in the state of Oklahoma in 2010 (four-star DT Calvin Barnett) and they've had relative success in that state since then. This could be coach Bret Bielema's chance to dip into Oklahoma, a bordering state, with the lure of playing SEC football and the possible uncertainty of where the Sooners go from here. It's far closer from Oklahoma City to Fayetteville, Ark., then it is to Austin, Texas, or Columbia, Mo. Arkansas has landed some quality players from the state of Oklahoma through the years. This could be the Razorbacks' chance to get involved even more with talent there.