Six realistic candidates for Maryland opening
Maryland parted ways with coach DJ Durkin on Wednesday, after briefly reinstating Durkin from administrative leave following allegations of player abuse. A two-month investigation was made public last week that claimed there was not a toxic environment inside the Terrapins' football program.
MORE: Five programs that could benefit from Maryland upheaval
1. MATT CANADA, MARYLAND INTERIM COACH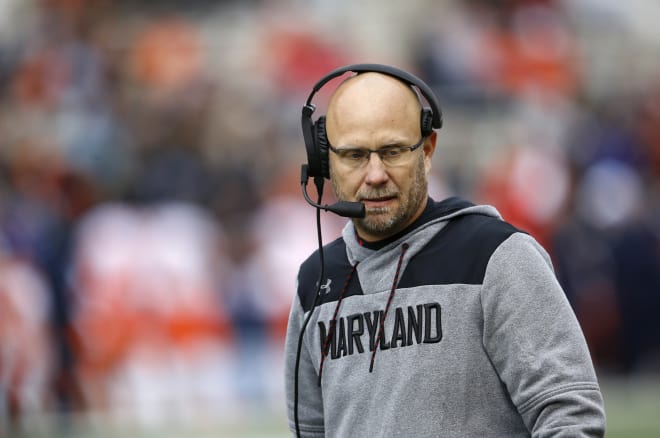 Why it's realistic: Canada guided Maryland as the team's interim coach and will presumably remain in that role through the duration of the season. Should things end well, it's not out of the realm of possibility that he's retained and made the permanent head coach. Since he was only hired this offseason, he hasn't had his fingerprints on the scandal that resulted in Durkin's removal, which is the most important factor here. Hiring Canada is a way of maintaining some level of continuity without keeping strong ties to the previous regime. Of course, the Terrapins could cast Canada aside and pursue a more proven coach this offseason regardless of how the rest of the current season unfolds
Why it's not: Regardless of when he arrived, Canada is now considered a Durkin disciple of some kind, and Maryland may want to swerve a mile out of the path of anyone with even loose ties to the former regime. There's also the fact that he's an easy scapegoat if things don't end well this season. Either way, the former LSU offensive coordinator, who struggled with the Tigers in 2017 and was fired, will have a chance to further audition.
2. KEN NIUMATALOLO, NAVY HEAD COACH
Why it's realistic: Well, he's familiar with the landscape of the region and has ties to the area. Navy plays its home games less than 30 miles away from Maryland's campus, so Niumatalolo's name is already a familiar one to those making the decisions. The fact that he was seriously considered for the Arizona job earlier this offseason also probably adds some semblance of shine to his resume. He's been to 10 bowl games as a head coach and his triple-option offense is hard for teams to game plan against. Niumatalolo has been at Navy in some capacity since 2002, giving him longstanding recruiting ties to the region.
Why it's not: The triple-option isn't for everyone, and there's no telling how Maryland athletics director Damon Evans feels about it. Then, there's the fact that winning at a service academy is different than doing so at a Big Ten program with pressure to recruit at the highest level. Maryland may want to make a splash hire that comes with enough cache to push into new recruiting areas, and Niumatalolo is not that.
3. MIKE LOCKSLEY, ALABAMA OFFENSIVE COORDINATOR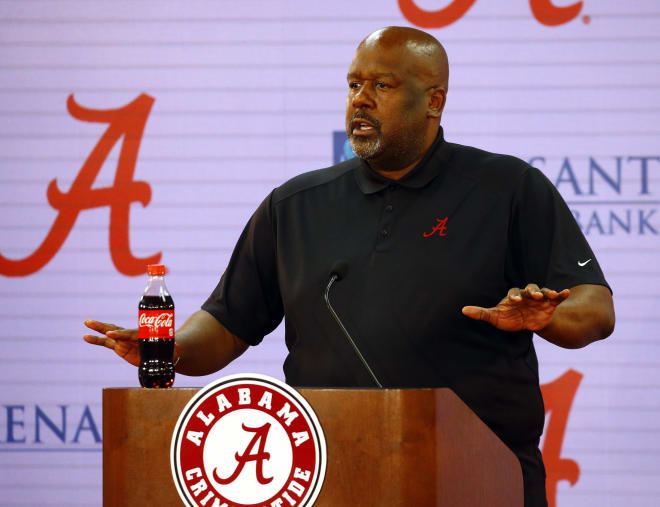 Why it's realistic: Locksley has ties to the program, as the Alabama assistant spent years coaching at the school including one sting as the team's interim head coach. He's also now spent time coaching under Nick Saban, which carries an incredible amount of weight when it comes to getting head coaching jobs. His ties to the region are well established and the learning curve would be reduced should he return to his old stomping grounds as a head coach. Locksley, who is from the Washington D.C. area, has no shortage of connections in Maryland's most important recruiting ground.
Why it's not: Locksley is 3-31 as a head coach, which doesn't look great on the resume even if the situation into which he walked were less than ideal. The fact that Locksley was once reprimanded for an altercation with an assistant coach during his time at New Mexico also won't play well in the current climate that surrounds Maryland football.
4. GREG SCHIANO, OHIO STATE ASSOCIATE HEAD COACH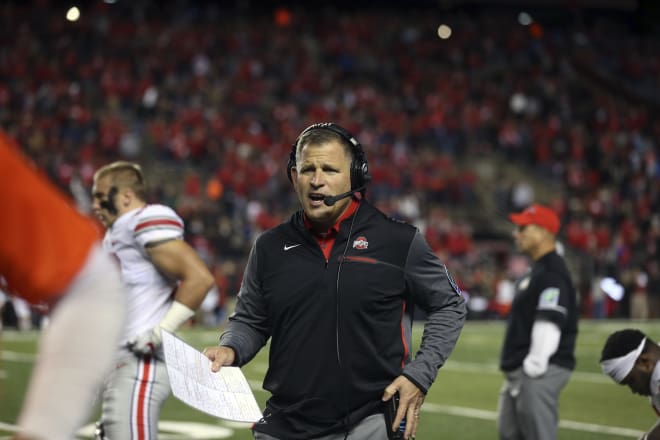 Why it's realistic: Schiano has experience in the Big Ten and was the subject of head coaching buzz this offseason. He's spent most of his career in the northeast and has endless recruiting ties to the area. Schiano also comes with head coaching experience and an NFL pedigree that could be attractive those making the decisions. Schiano's relationship with current high-profile prospects in the region are also a bullet point in the "pros" column.
Why it's not: There's a chance Schiano may pass in the job if offered. The fact that Maryland is probably months away from making a long-term hire makes projecting a candidates list difficult, as Schiano and others like him could be in the NFL or in countless other jobs come next offseason.
5. MATT RHULE, BAYLOR HEAD COACH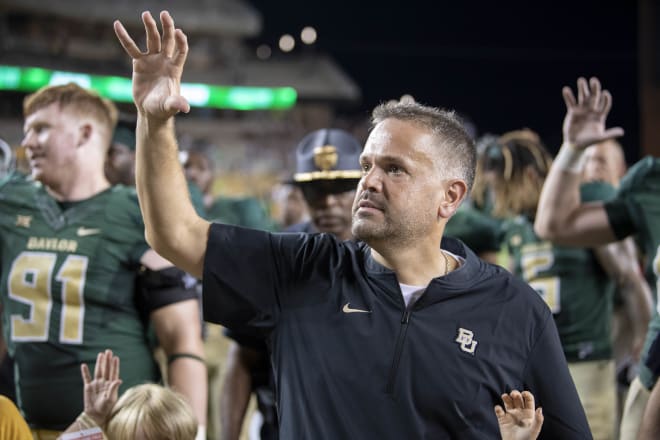 Why it's realistic: Rhule has deep roots in the Northeast and also boasts strong recruiting ties to the region. More important, however, is his success coaching in the area. Rhule is less than two seasons removed from an AAC title run at Temple, a school at which he won 10 games in two of his four seasons. His background makes him a solid fit for the Terrapins' job, and the fact that he's a proven program builder shouldn't be undersold. It's easy to make the argument that Rhule's shortcomings at Baylor are a result of him taking over a program marred in scandal and working in a region to which he had no previous ties.
Why it's not: The fact that Rhule is 3-11 as Baylor's head coach simply can't be ignored. Even if the Bears' job never looked like a great fit, his short tenure with the program is the only data available on Rhule's potential as a Power Five head coach. For that reason, Maryland may not even be interested looking in this direction. Rhule landing at Maryland is certainly a possibility, but it's not hard to imagine either party shying away from such a marriage.
6. JASON CANDLE, TOLEDO HEAD COACH
Why it's realistic: One of the hottest Group of Five coaching names, Candle went 11-3 and won a MAC title at Toledo last year. He also boasts a 25-11 overall record as a head coach. The fact that he's just 38 years old will work in his favor as well. Candle has spent plenty of time coaching in the fertile recruiting ground of Ohio and would likely draw players from the region to Maryland. In addition, Candle's Toledo staff has had success recruiting Florida, a priority area for Maryland. Currently, three of the program's eight commits are from the Sunshine State. The recruiting ties and past on-field success suggest Candle would be a perfect fit to fill the Terrapins' vacancy.
Why it's not: Maryland is unlikely to be the only school interested in Candle. There's also a chance that the Terrapins want somebody with stronger ties to the Mid-Atlantic region. Add in the fact that Toledo is currently 4-4, and it's possible some of the shine will be off Candle's name by season's end.