Five prospects who could help their stock the most at the NFL Combine
The NFL Scouting Combine starts this week, so there is no better time than now to start looking at players who will be working out in Indianapolis.
Today we investigate five who could help their stock over the weekend.
RIVAL VIEWS MOCK DRAFTS: Mike Farrell | Adam Gorney
Recruiting: Njoku picked Miami over Ohio State, Boston College, Temple and others after decommitting from Rutgers. He grew up a fan of the Hurricanes. This past season, Njoku finished with 48 receptions for 698 yards and eight touchdowns.
Question: Among tight ends, Njoku was No. 16 on the list for receptions this season but tied for second with four others with eight touchdowns. Njoku was third on the Hurricanes in receptions and was second behind wide receiver Stacy Coley in touchdown catches.
No question: There is no doubt Njoku is a physical specimen and a tremendous athlete who possesses an incredible mix of speed and power. He also comes from an outstanding lineage of tight ends who proceeded him at Miami.
Farrell's take: Everyone expects Njoku to kill the combine based on his freaky athleticism. This guy could easily push past O.J. Howard, no slouch athletically in his own right, as the top tight end in the draft with a great workout.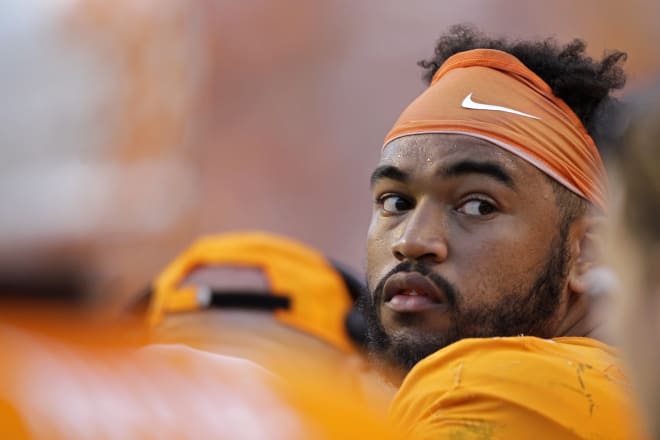 Recruiting: Barnett committed to Tennessee midway through his senior season, but he apparently made his mind up much earlier. According to reports, after he saw the Volunteers play for the first time during his freshman year against LSU, Barnett said he knew he'd end up playing in Knoxville. LSU, Vanderbilt, South Carolina, Texas A&M, Ohio State and others were involved.
Question: Myles Garrett and other potential first-round defensive ends have freaky athleticism to their game. Does Barnett? That will be something the Tennessee star needs to prove in Indianapolis and he can prove a lot of that during testing and position drills.
No question: Barnett became Tennessee's all-time sack leader in the Volunteers' win over Nebraska in the Music City Bowl, so his production is absolutely not under question. He finished this season with 56 tackles, 19 for loss, and 13 sacks. He also had two forced fumbles, an interception and 16 QB hurries.
Farrell's take: Barnett's production is off-the-charts and it has been well-documented how his sacks come against much better competition than Garrett. If he measures and tests well, he could move into the top 15 or even top 10.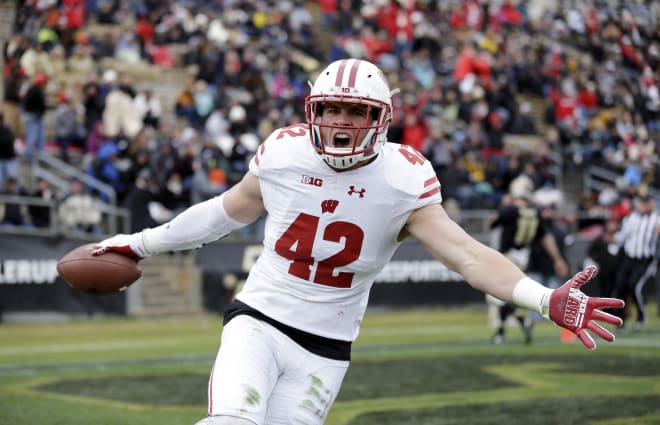 Recruiting: Watt, ranked as a three-star tight end in high school, picked Wisconsin over Minnesota and Northern Illinois in the spring before his senior season. His brothers are J.J. and Derek Watt. After a knee injury in the 2014 season, Watt moved to defense. He was third on the Badgers this season with 63 tackles, 15.5 for loss, with 11.5 sacks. Watt also recorded an interception, two forced fumbles and a fumble recovery.
Question: Is Watt like his brother, J.J., a pure edge rusher or someone who is more of a linebacker in a 3-4 scheme? NFL.com's Mike Mayock compared Watt to Green Bay's Clay Matthews, which could be a good one, but will Watt have enough speed and athleticism in space? To put it simply, Watt could be between positions.
No question: There is no question about Watt's bloodlines and his competitive nature. J.J. Watt is one of the best – and hardest-working – defensive ends in the game. Derek Watt is a fullback for the Chargers. That level of family success can help Watt navigate NFL expectations.
Farrell's take: A guy with the last name Watt could easily blow up the combine. If he tests off the charts, he will be mentioned more as a first-round guy than he is now, which is rarely. And will NFL teams factor in the bloodlines? They probably should.

Recruiting: Thomas committed to Stanford over Arkansas, UCLA and many others on National Signing Day. He led the Cardinal with 62 tackles along with 15 for loss and eight sacks this season. Thomas also recorded two fumble recoveries, a forced fumble and a safety.
Question: Thomas is a bull, no question about it, but if he needs to move outside, how fast is he rushing off the edge? Also, has the Stanford standout proven to have an immediacy in his first step? How does he compare to others high in that first round?
No question: Thomas has outstanding versatility so he can be utilized across the defensive line, whether at tackle or end. That kind of scheme versatility could dramatically help his draft stock.
Farrell's take: There is a lot of buzz that Thomas will be one of the big winners at the combine. He's been a bit overlooked with so many talented defensive ends projected to be first-rounders. There are many mock drafts out there with Thomas going in the first round, but can this combine shoot him up the charts? I think it will.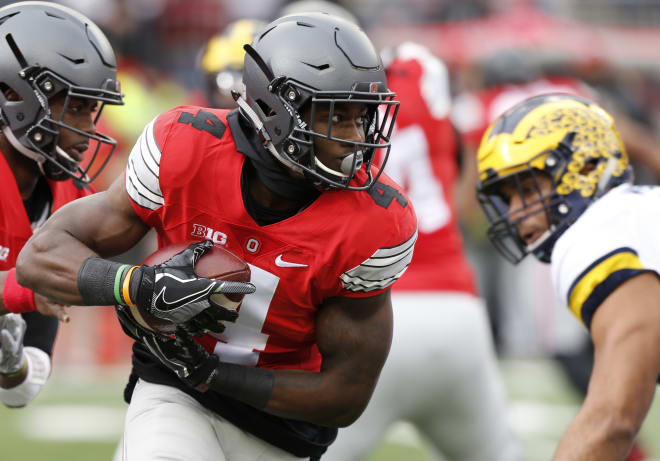 Recruiting: Samuel chose Ohio State over Rutgers and many others. Urban Meyer was personally involved in Samuel's recruitment and said the Buckeyes would use him like Percy Harvin. This season for Ohio State, Samuel rushed for 771 yards and eight touchdowns and he led the team with 74 receptions for 865 yards and seven scores.
No question: There is no doubting Samuel's versatility and production. He was utilized all over the field for the Buckeyes whether in the run or pass game and he made big plays often. Samuel really did fill that Harvin role for the Buckeyes.
Question: Being versatile like that in college is one thing. Doing it in the NFL is completely different. Harvin enjoyed a productive NFL career as a receiver and early on in special teams, so can Samuel find one position, stick to it and put up big numbers?
Farrell's take: The positional thing is a problem for Samuel, but he's athletic enough to have a very good combine and perhaps test well enough to put those questions aside a bit. He's a very talented prospect and in the right offense, he can be a standout.