Five must-get recruits for Mack Brown at North Carolina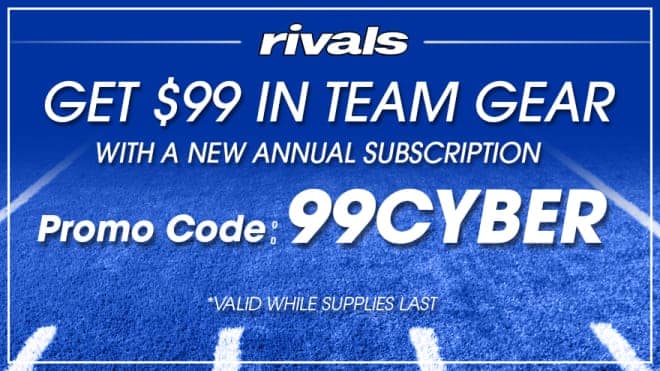 It is absolutely essential for any new head coach to get off to a fast start on the recruiting trail. Mack Brown, beginning his second stint as head coach at North Carolina, knows this and is getting ready to launch his recruiting offensive. Here are five must-get recruits for North Carolina.
CLASS OF 2019
The younger brother of current Tar Heel defensive lineman Tomon Fox, Tomari has been very high on North Carolina, but the poor performance by the team and the impending coaching moves made him hold off on a commitment. The coaching staff has a lot of work to do building up the trust and confidence of the current members of the team.

Succeeding on that front will, in turn, help in the recruitment of Fox. North Carolina fans just need to hope it happens quick enough to keep Fox from falling into the hands of Georgia Tech or another team.
The former West Virginia pledge announced his decision to commit to Syracuse last week, but Kpogba has always liked the idea of playing for the Tar Heels. The previous coaching staff didn't pursue him despite a glaring need for linebackers in this recruiting class and missing out on Kyi Wright, another linebacker that chose Pittsburgh over the Tar Heels. Kpogba's outstanding athleticism and playmaking abilities are two things the Tar Heels lack on the defensive side of the ball. Flipping Kpogba from Syracuse would be a big move and signal improvement in Chapel Hill.
McKenzie has long been a top target for the Tar Heels. The need for more defensive linemen hasn't changed now that Brown is in charge and McKenzie's interest in the Tar Heels hasn't waivered either. Wake Forest, Ohio State, and a few others remain in pursuit but this is pretty much North Carolina's recruitment to lose. It will be important for the new North Carolina staff to lean on the relationships he has with current members of the team and for the new defensive line coach to make a big impression on him.
CLASS OF 2020
It's not coincidence that three of the names on this list are defensive linemen. North Carolina needs more talented defensive linemen and Brown's previous teams at North Carolina were always loaded at that position. Cowan is one of the highest rated and most sought-after defensive linemen in the 2020 class and he is an in-state prospect. Landing a commitment from Cowan is important for what he would bring on the field, and he is also close with a lot of major recruits in the 2020 class and could help recruit other big-time prospects.
Brown's teams at Texas didn't churn out big time offensive linemen. In fact, he only had six offensive linemen drafted during his 16 years at Texas. That is why it is important to strike while the iron is hot and land a commitment from Mayes. N.C. State is the betting favorite to eventually get Mayes, but this big-time offensive lineman is a local prospect with national appeal at a premium position. The Tar Heels can't afford to let him get away.