Five Georgia prospects have key official visits this weekend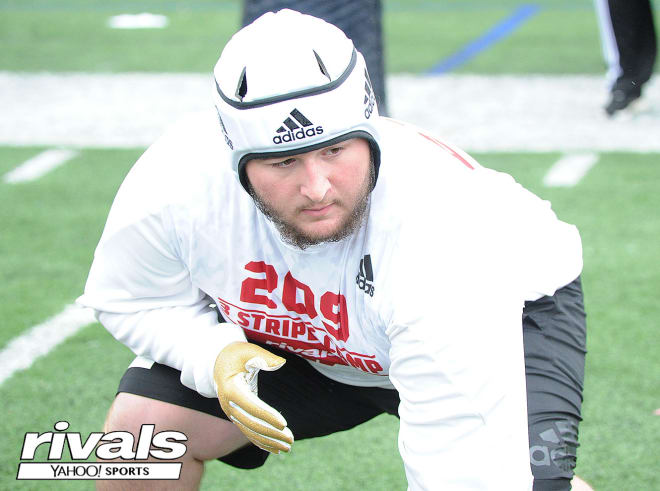 This is year one of official visits being allowed in the spring. Some schools like it, while others prefer to get prospects on campus when they can showcase gameday atmosphere and their fans during the season.
MORE: Twitter Tuesday: QBs, UGA, Vols, Pruitt | Friedman's all over NC
We know prospects like the new rule because it allows them to move a little quicker with their recruitment, helping them make educated decisions earlier so they can put the recruiting process behind them.
The first weekend in June is a big one for prospects in Georgia and here are five official visits to keep an eye on.
Warren Burrell will be at Tennessee for his first official visit. He is set to be at Florida next weekend, then at NC State later in the month. Some feel the Vols may have the edge and Jeremy Pruitt and his staff have really made Burrell feel like a priority. A decision is likely to be made in July, so Tennessee hopes to set the bar very high this weekend with official visit No. 1 for Burrell.

Curtis Fann will take his first official visit this weekend to Louisville. He leaves May 31 to check out the Cardinals and this visit was scheduled right after the offer about a month ago. Auburn, Clemson, Florida State and South Carolina are serious contenders in this race, so will Louisville be that or a pretender after this visit? That is to be determined.

Is South Carolina on top for Jammie Robinson? It was previously as he nearly committed to the Gamecocks last fall, so what about now? Georgia has made up some ground and Robinson said Tuesday when he released his top six that Georgia and South Carolina were tied at the top. Most insiders here still feel the Gamecocks have the edge. The staff has done an excellent job here, especially Travaris Robinson, known as T-Rob. Could he commit this weekend? That is not likely, but he is definitely one to keep an eye on.


Buford is loaded across the offensive line and Riley Simonds is one of its leaders. He is not a big media guy, so there is some guessing about where he stands with his recruitment. But Florida getting him on campus for a second time shows his interest in the Gators. It will be his first official visit too, so Florida has done a good job recruiting Simonds. Visits to Missouri and Virginia Tech are being discussed as well, but no true favorite has emerged yet. Florida will have its shot to make a move.
How serious is Rivals 100 defensive end Travon Walker about South Carolina? He has visited Columbia numerous times, but when many in this industry talk, the Gamecocks are not always mentioned as one of the favorites to land him. You hear the most about Georgia, but he is truly exploring his options. Some thought Walker would last year or early in 2018, but he is taking visits and the first one goes to South Carolina.