Fedora wants Morrison in Chapel Hill right now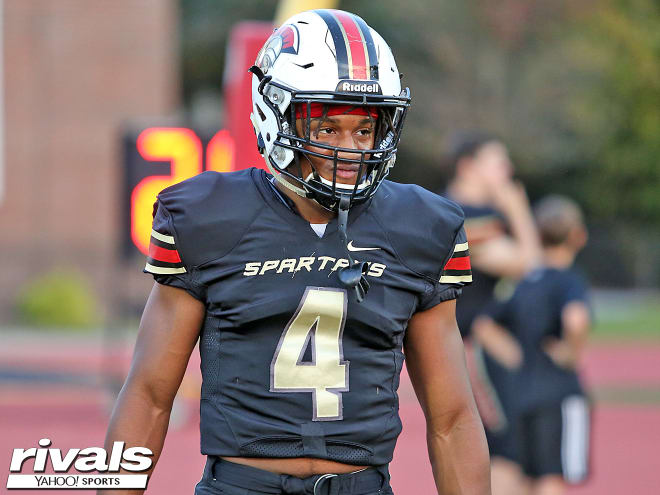 NORCROSS, Ga. — It is obvious that North Carolina is struggling this season. The Tar Heels are 1-8, but three of those losses are by six points or less, so they may not have played as bad as their record may lead some to think.
Trey Morrison played in front of North Carolina's defensive backs coach Terry Joseph Friday night and the aggressive corner out of Greater Atlanta Christian still believes the future is bright in Chapel Hill.
"I am still all UNC," said Morrison. "I just believe in Larry Fedora and how he can get the program going back in the right direction. He knows how to run a program and he will get it right.
"We have had a lot of injuries and some tough losses, so it will get better. Some schools are still trying to get me to visit, but I am still feel good about UNC."
Virginia and West Virginia are the main schools still recruiting Morrison, but he does not have any plans at this time at taking trips to either campus.
He is just focused on his season (10-0), preparing himself for the next level and bonding more with the Tar Heel coaches.
"I am just talking a lot with the coaches and trying to learn as much as I can about the team and the football scheme. When I go up there now, I focus on KJ Sails and just what he does at corner. I want to see what I learn and pick up to be as ready as I can be.
"Not a lot has changed since I committed really. I still talk to the coaches a lot and we are just getting to know each other more on a personal level. I know the season has been tough, but we are still good."
Coach Fedora has talked with Morrison about the season and why he is so important to this recruiting class.
"Coach Fedora tells me that he needs me there right now," said Morrison. "He talks to me about my ability and what I can do for the defense. He has talked with me about some of their games and how tough it has been, but I just have to be patient. It will turn around."