Farrell 50: Countdown of top CFB players rolls on with Nos. 36-40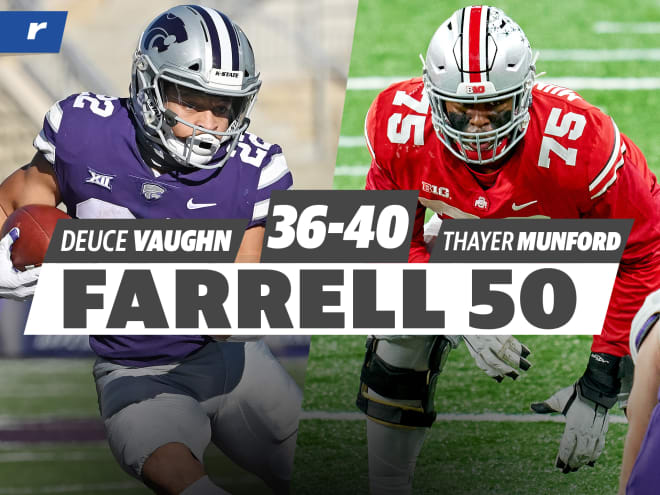 40. Thayer Munford, Ohio State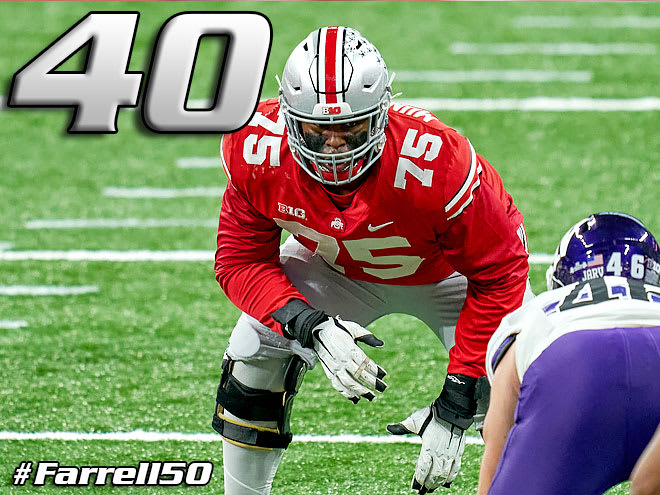 The skinny: After an in-home visit with Urban Meyer and a late official visit to Ohio State, Munford committed to the Buckeyes over Kentucky and Iowa State on National Signing Day. At Ohio State, Munford has consistently improved his game. He was named Honorable Mention All-Big Ten in 2018, Second Team All-Big Ten in 2019 and then First Team All-Big Ten in 2020. He is a preseason All-American this year.
Farrell's take: Munford is an elite tackler with a great skill set who uses his length very effectively. Munford doesn't get appreciated as much as he should nationally. He's the leader of a very good offensive line for the Buckeyes, who will be looking for a national title.
*****
39. D'Eriq King, Miami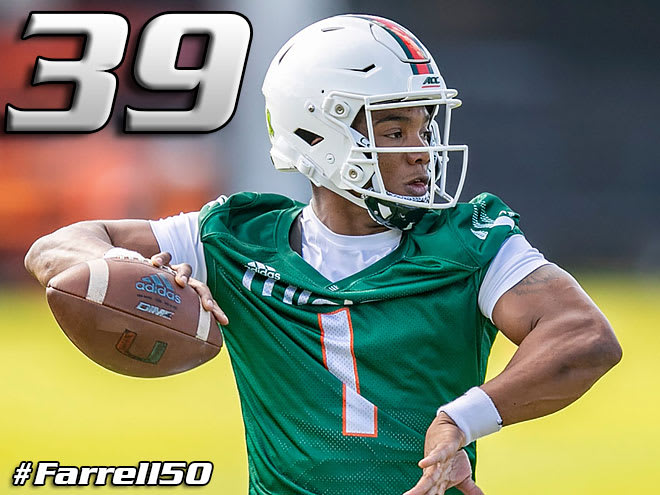 The skinny: King initially committed to TCU, but then decommitted in search of a program that would give him an opportunity to play quarterback. Houston immediately became a favorite and soon after, in late December, he committed to the Cougars. After a successful career in Houston he transferred to Miami in 2020, where he passed for 2,686 yards and 23 touchdowns while rushing for 538 yards and four touchdowns during his first season with the Canes.
Farrell's take: King has injury concerns, and that's why he's as low on this list as he is, but if he comes back 100% from that knee issue he's a massive difference maker, especially as a runner and extending the play.
*****
38. David Bell, Purdue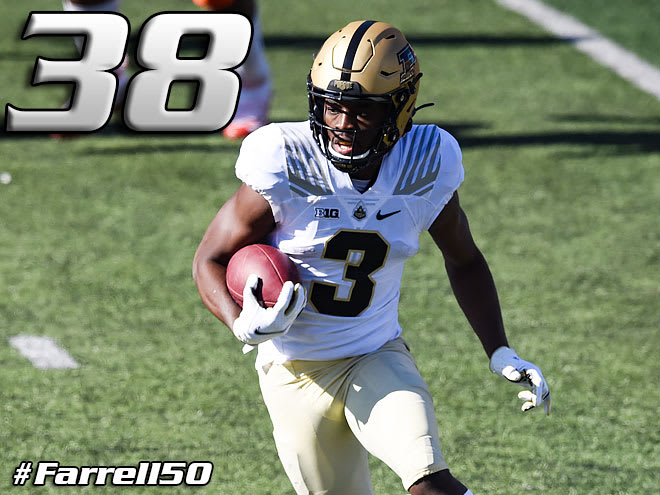 The skinny: Bell trimmed his list of top schools down to Purdue, Indiana and Penn State before committing to the Boilermakers during the All-American Bowl in early January. During his true freshman season, Bell excelled with 86 receptions for 1,035 yards and seven touchdowns. He continued to impress during his six-game 2020 season with 53 receptions for 625 yards and eight touchdowns.
Farrell's take: Bell is a smooth receiver who runs excellent routes and uses his length to make plays. He's especially dangerous in the red zone as he's become a touchdown maker from day one for Purdue.
*****
37. Myles Murphy, Clemson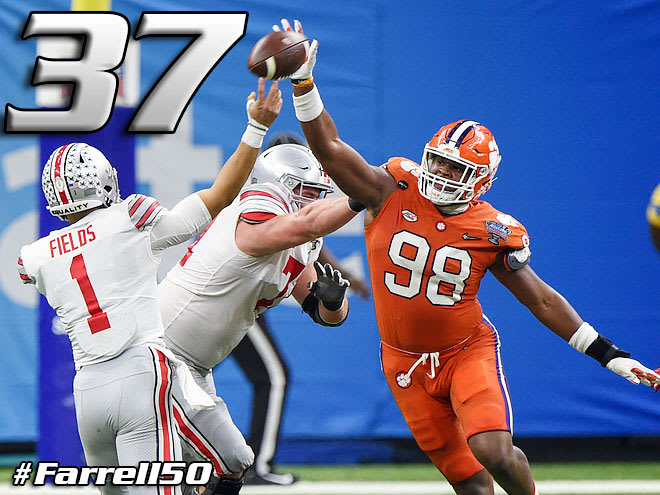 The skinny: Murphy's recruiting process focused on Clemson, Auburn, Alabama, Georgia, Michigan and Ohio State before culminating in a battle between the two Tigers. At the conclusion of his spring gam, Murphy made it official by committing to Clemson. Expectations were very high for Murphy when he arrived as a true freshman in 2020, and he met those with 37 tackles, 10.5 tackles for loss, four sacks and three forced fumbles.
Farrell's take: Murphy has lived up to the hype early as a five-star out of high school and his ability off the edge is stellar. He has an array of moves and power as well as sneaky quickness. He'll be higher on this list by the end of the season.
*****
36. Deuce Vaughn, Kansas State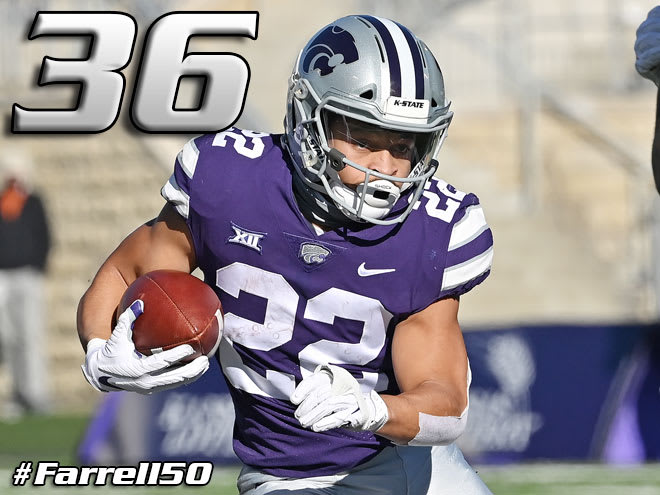 The skinny: Vaughn committed to Kansas State during the spring after his junior season over offers from Missouri, Arkansas, USF, Army and Air Force. As a true freshman, Vaughn proved to be equally explosive as a runner and receiver. He finished his first season with 642 yards and seven touchdowns on the ground and 25 receptions for 434 yards and two touchdowns through the air. He also saw time returning kickoffs.
Farrell's take: Vaughn may be small but that helps him as he's an impossible target to hit and he bounces off tackles with his natural leverage. He's sneaky strong as well and can hurt you in the passing game.