Fact or Fiction: Tennessee is the surprise of the SEC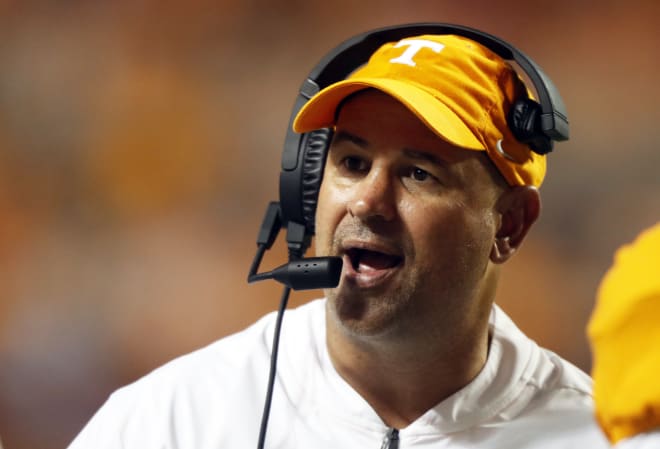 ***** 
1. Tennessee is the surprise of the SEC.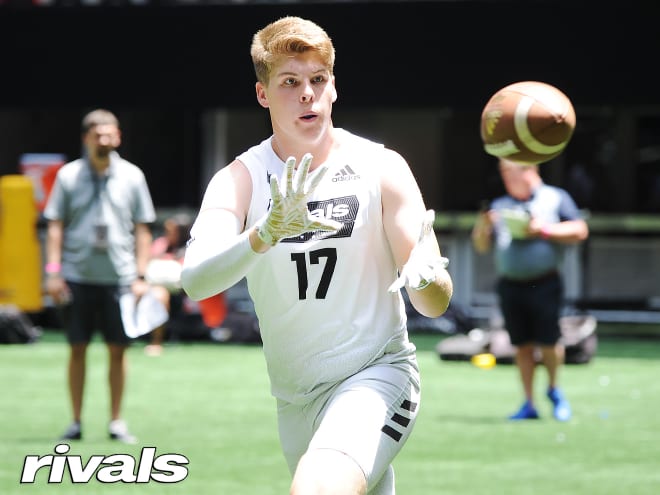 Farrell's take: FACT. The Vols have more four-stars than any other team in the SEC and the No. 2 class in the country, and all of that has to be a surprise. Alabama and Georgia have dominated SEC recruiting in recent years, and the Vols have been good at recruiting under Jeremy Pruitt, but this year can be considered great in many ways. They landed key players from Florida and Alabama and Georgia and kept TE Hudson Wolfe at home. This is a big class, so a few guys might be cut loose to add for even better prospects, and if this season goes well, recruiting could reach a new level.
Gorney's take: FICTION. Tennessee has done a phenomenal job loading up with top talent, especially during the quarantine, and that definitely deserves a lot of praise. But the Vols are not the biggest surprise to me in the SEC. That still remains Alabama's seeming lack of traction. The Crimson Tide have only eight commitments, the third-lowest in the SEC, with only Ole Miss and Vanderbilt each having six. The Crimson Tide also have no five-star commitments, although some are bound to come on board. Alabama should be fine, but a slow start to this cycle has been curious and it's continued through the middle of June.
*****
2. Tahjamell Bullock is a better get for Virginia Tech than Dematrius Davis.
Farrell's take: FACT. Davis, from Texas, is higher ranked at quarterback than Bullock, but Bullock will be the better fit for a few reasons. First, he's closer to home, so he's less likely to transfer if things go slow. Plus, he's from an important recruiting territory for the Hokies in New Jersey as opposed to Texas, and his skill set is not far off. Sometimes losing a commitment can kill a class and other times a better fit can come along. The Hokies got a good fit.
Gorney's take: FICTION. Bullock is a talented kid, but he's more of a pocket passer with a big arm, and I prefer Davis' running ability more. Plus Davis is a tremendous playmaker who put up monster stats last season. The addition of Bullock is definitely solid for the Hokies, but I'd give the edge to Davis, who has since committed to Auburn. Losing Davis - and that strategy of going after elite players in Texas - does hurt Virginia Tech. The Hokies will be fine with Bullock, but Davis is the all-around bigger threat on the field.
*****
3. Louisville needs to recruit the state of Kentucky better.  
Farrell's take: FICTION. Louisville has been doing an excellent job recruiting the Southeast and especially Florida, Georgia and North Carolina, while rival Kentucky has many more in-state commitments. But I don't care. Second-tier players in these states are often as good as first-tier guys in Kentucky, save for a special few every year. If I'm a Louisville fan, I'm fine with the efforts of Scott Satterfield and key commitments like Rance Conner from Florida and Kani Walker from Georgia.
Gorney's take: FICTION. I don't want to say in-state recruiting is irrelevant because that's never the case, but Louisville cannot win an ACC championship or compete at that level without seriously focusing its recruiting efforts in the Southeast. Last season's top running back, Javian Hawkins, was from Florida. So was top receiver Chatarius Atwell. Other big-time contributors came from Georgia, Alabama and Mississippi. Lamar Jackson wasn't a local kid - he played his high school ball in Boynton Beach, Fla. Focusing on top in-state kids is important, but hitting the Southeast hard is important for Louisville and many other programs.