Fact or Fiction: Najee Harris will be best running back in 2020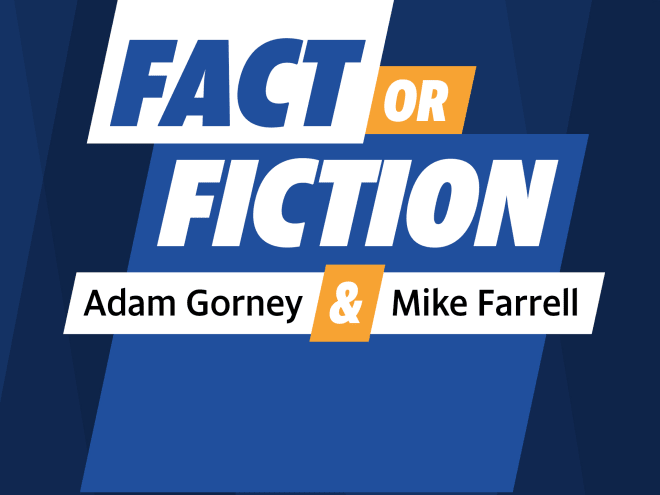 1. Najee Harris will be the best running back in college football for 2020.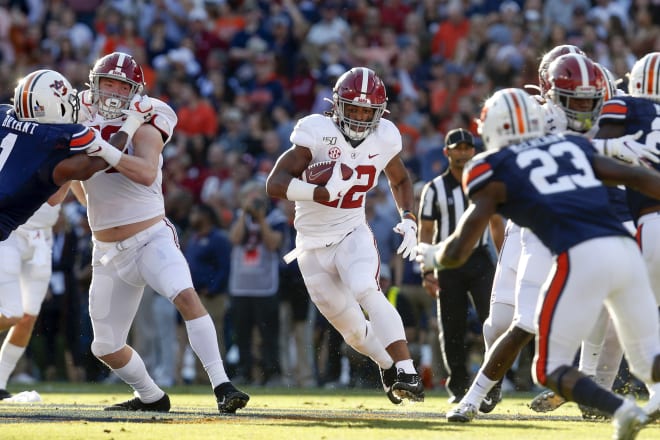 Farrell's take: FICTION. I love Najee Harris and predict he will be the first running back taken in the 2021 NFL Draft, but Chuba Hubbard will be the best returning running back in college football. Hubbard is an elite talent and he will have a monster season again for Oklahoma State. He'll be better than Harris at Alabama and Travis Etienne at Clemson.
Gorney's take: FICTION. Harris is going to have a great season in Alabama's backfield and he's going to wow a lot of NFL decision-makers with his size and versatility, but I still don't think he's the top running back in the college game. That goes to Etienne, who might have been the No. 1 RB taken in this NFL Draft if he came out. He's been amazing for the Tigers as that offense spreads the ball around and moves at will.

I would take Harris over Hubbard, though, mainly because Hubbard had an insane 328 carries last season. That's too much, and if he has another season like that, there will be a lot of durability questions as all three backs head to the NFL.
*****
2. RB Evan Pryor will end up at UNC.
Farrell's take: FACT. Pryor is down to three schools - UNC, Georgia and Ohio State - and he plans on visiting the Bulldogs and Buckeyes this month before making a decision. But in the end, he stays home and plays for UNC, one of the hottest teams on the recruiting trail. Pryor is tight with his family and he prefers UNC, while some want him to take his time and visits. After those visits I expect a commitment to the Heels.
Gorney's take: FACT. It is expected at some point that four-star running back Donovan Edwards will commit to Ohio State, so I don't think the Buckeyes are pushing as hard for Pryor, although he's also really talented and would be a nice addition to that team. After all is said and done, though, I agree with Farrell: Pryor is a top priority for coach Mack Brown and the Tar Heels and it's looking more like he ends up in Chapel Hill than anywhere else. UNC continues to recruit really well and keeping Pryor in the state would be another huge win.
*****
3. Ohio State is now a real threat for TE Thomas Fidone.
Farrell's take: FACT. The Buckeyes are the latest offer for the talented tight end and they will be a factor here. However, Iowa and Nebraska have hosted him five times already and the comfort level at both schools is huge. Fidone will visit Michigan and Notre Dame soon, and Ohio State is sure to get a visit and become a true threat.
Gorney's take: FICTION. I'm not buying this one yet. Fidone grew up a Nebraska fan, he lives about an hour from campus and the Huskers have made him a huge priority in this recruiting class. Playing close to home and playing in coach Scott Frost's offense might be too tough to turn down.

If he does, no school nationally has done a better job developing tight ends in recent years than Iowa, and the Hawkeyes are still very much in the running. Ohio State already has a tight end commit in this class, while the Huskers and Hawkeyes do not. My guess is Fidone takes visits but still leans toward Nebraska and then Iowa as his recruitment goes on.