Fact or Fiction: Luther Burden is definitely the No. 1 WR in 2022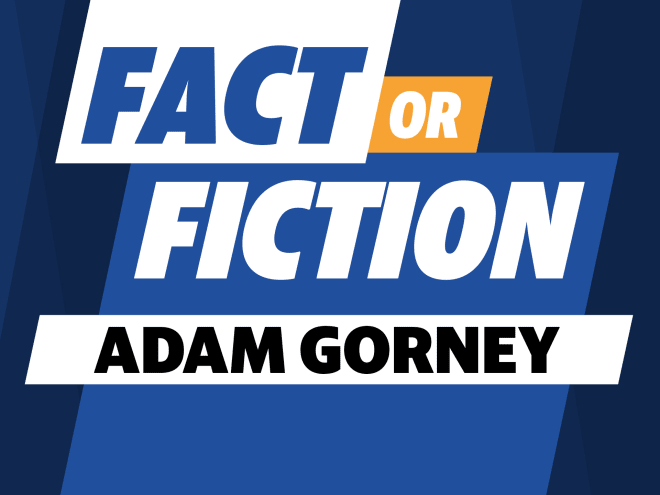 Rivals National Recruiting Director Adam Gorney and recruiting analyst Sam Spiegelman along with Jason Suchomel from Orangebloods.com and Mark Passwaters from AggieYell.com tackle three topics in recruiting and determine whether or not they believe each statement.
1. Luther Burden is definitely the No. 1 receiver in the class.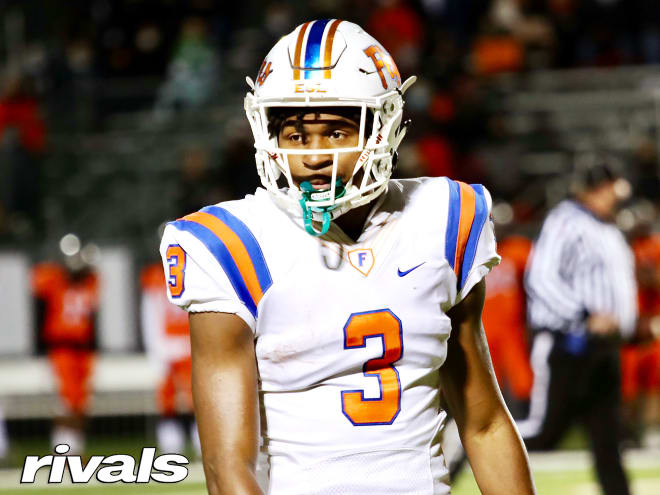 Gorney's take: FACT. There will be some jostling in the wide receiver rankings. There always is. I can see an argument for Evan Stewart moving up and Shazz Preston moving up and Caleb Burton maybe getting a bump when we see more of him and other prospects could move down, gain a star or lose a star. But I think Luther Burden is the best receiver in this class. He's big, physical, fast, he's a playmaker on the outside and he can also block. The Oklahoma commit who Missouri is trying to flip is everything in one package and the others – while very worthy of moves higher – cannot say that just yet.
Spiegelman's take: FICTION. Burden is impressive, and at 6-foot-2 and 200 pounds, he's big and physical with after-the-catch potential and reminds me a lot of Ja'Marr Chase. However, our 2022 wide receivers rankings need some tweaks. Stewart is coming into his own entering his senior season and Preston is an absolutely dominant do-it-all pass-catcher. There's a lot of really elite wideouts in this 2022 class, Burden included, but I can foresee some changes at the top and throughout after the fall.
2. Big Bear Alexander is leaning heavily toward Texas A&M.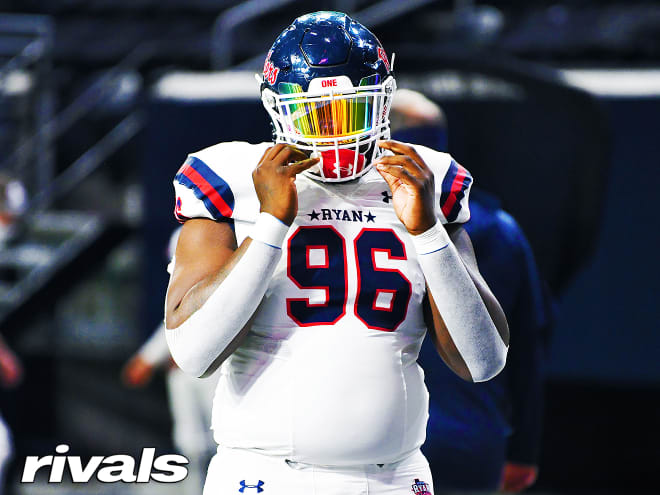 Gorney's take: FICTION. Heavily? Texas A&M is probably the team to beat now because of Keithian Alexander's connection to staffer Nick Williams, who came to Texas A&M from Georgia, and a great recent visit to College Station. But the five-star is not your conventional recruit so anything can still happen. I don't think USC has a real shot right now but I would keep an eye on Miami after Alexander really enjoyed himself there. I wouldn't count out a dark horse coming in later and swiping him up either. If I had to pick right now, I'd say Alexander goes to play for the Aggies. But it's not a done deal yet.
Passwaters' take: FACT. Bear was leaning A&M's way until this January, when he went to Athens, struck up a close relationship with Nick Williams and almost immediately committed. Williams is now in College Station and got Alexander to show up on an unofficial visit during the first weekend of June. Alexander promptly decommitted. That's a long way of saying that yes, A&M now leads for him again. He was in Miami this past weekend and will visit USC, but odds are really strong at this point that he ends up in Aggieland.
*****
3. Texas has a real shot to land Arch Manning.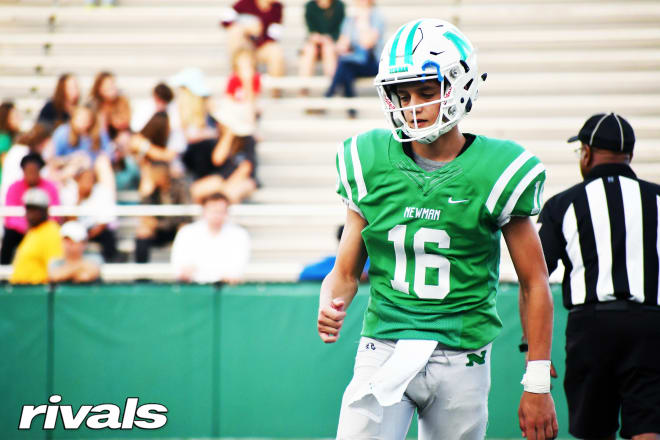 Gorney's take: FACT. If I had to take a shot right now and say where Arch Manning ends up I would pick Clemson first, Alabama second and then Texas third. But that could definitely change over the course of the next two recruiting cycles and there's no question the Longhorns rolled out the red carpet for Manning this past weekend and his trip and workout went well. The Mannings obviously know what they're doing, though, and the Longhorns will need to show they can become a national power again before I see the 2023 five-star playing for them. Clemson has done that. Alabama has done that. Sarkisian has been excellent with quarterbacks and he has a really good opportunity to make Texas a contender again. But right now I'd say Texas is trailing others with a massive change to move up especially after Manning had a great visit in Austin over the weekend.
Suchomel's take: FACT. Texas absolutely has a realistic shot with Manning and the vibe I get is that anyone who thinks Texas is playing second fiddle is underestimating the Longhorns' chances. Manning and his camp are never going to tip their hands too much, but he did just spend multiple days in Austin and those who spent time around him felt like the Longhorns are in a pretty good spot in this one. Steve Sarkisian's reputation for developing quarterbacks has to help UT's chances, as does the fact that Manning has already struck up a friendship with some players that Texas is recruiting, including Longhorn commitment Rueben Owens. With Manning, you have to read the tea leaves a little bit and try to make educated guesses, and while I'm not ready to call Texas the outright leader, I'm also not sure there's a team I'd put out in front of the Longhorns right now.