Fact or Fiction: Jordan Love will be top 10 pick in NFL Draft
1. Jordan Love will be a top 10 pick in the NFL Draft.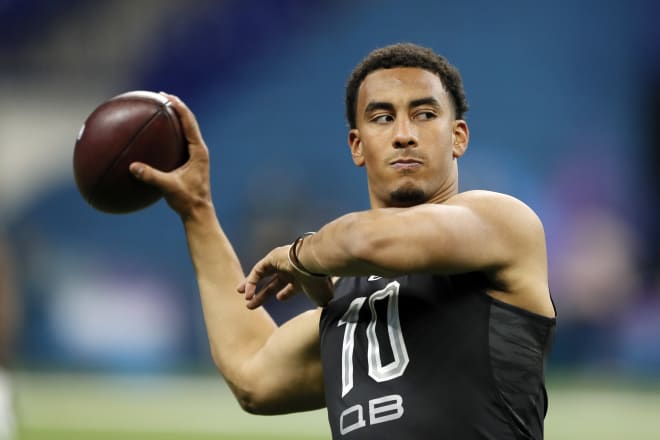 Farrell's take: FACT. Jordan Love is projected by most to go after the top 10 picks and the way mock drafts work - which rarely predict trades, and rightfully so - that makes sense. But you know some team is going to panic and take the player many are comparing to Patrick Mahomes when it comes to arm talent and trade into the top 10 to land him. After Joe Burrow, Tua Tagovailoa and Justin Herbert all go in the top six picks, look for one team to freak out and overpay to get Love.
Gorney's take: FICTION. Burrow is going to be the first player taken in the draft and then there is some debate as to whether Oregon's Herbert or Alabama's Tagovailoa will be the next QB as teams still have questions over Tagovailoa's health. Love has been mentioned by some as a potential pick that high and the reports are that teams are talking to former Utah State coach Matt Wells and others for a "complete picture" on Love. I just don't see it happening. I know there will be trades in and out of the top 10, but Love that high is very risky given the season he just had against weaker competition. I don't think he's a top-10 talent and NFL teams will see that.
*****
2. Fabien Lovett was right to leave Mississippi State for FSU.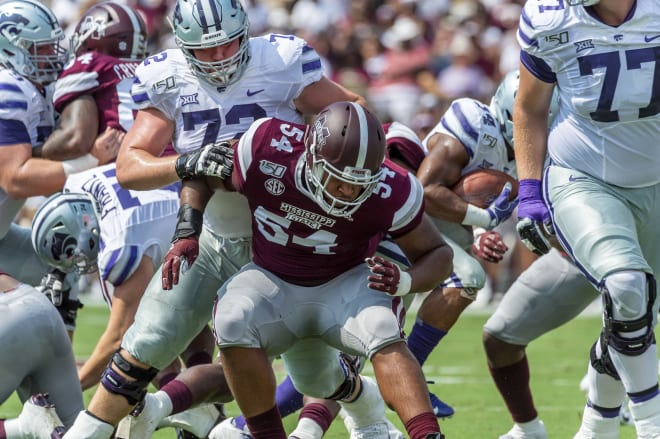 Farrell's take: FACT. Fabien Lovett, the defensive tackle who decided to transfer out of Mississippi State after a Mike Leach tweet featuring a noose was sent out and then deleted, has landed at Florida State. And he's right to leave. Leach is a witty and funny man, but he has lost jobs (jobs he held and potential jobs) because of his inability to show sensitivity and he will likely be a disaster at Mississippi State.

He's a brilliant coach, but in the SEC he will be scrutinized like never before and he won't last. If Lovett felt uncomfortable, he should have left. This isn't Texas Tech or Washington State anymore. This is the Southeast, and Leach might want to delete his Twitter account.
Gorney's take: FICTION. When it comes to race relations and what people find offensive, that's a very delicate topic and I'm not going to enter those waters. It's my opinion that Leach was trying to make a joke - like he tries to all the time on his social media - and he didn't factor race or racial history in the South when he tweeted that picture out. The university determined that was a mistake and Leach will learn from it.

The reason I picked Fiction here is because Florida State is even more loaded at Lovett's position than Mississippi State and it's not like he killed it with the Bulldogs last season and will command immediate playing time with the Seminoles. In 13 games, Lovett had 19 tackles and a sack. Purely from a football perspective, Lovett should be easily replaced in Mississippi State's defense and it will take him some time in Tallahassee to have any kind of impact.
*****
3. Raheem Anderson is a huge in-state get for Michigan.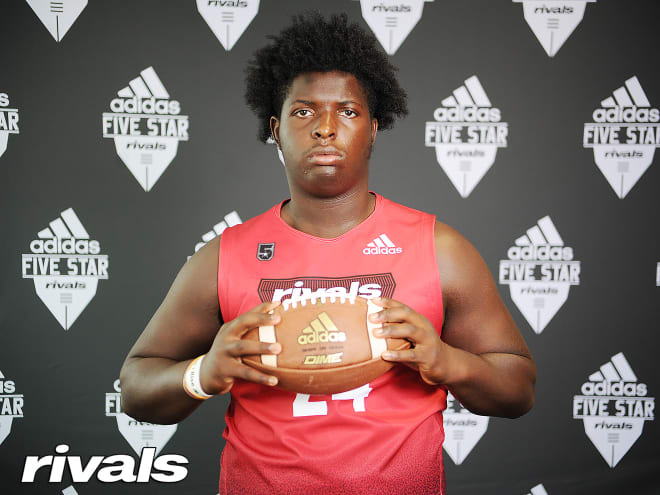 Farrell's take: FACT. After losing out on a couple of key targets in-state to Penn State, keeping Anderson home is a big deal and will send a message to other recruits in the state. Anderson is an elite interior lineman and hails from Cass Tech, which is one of the feeder programs for the Wolverines. Jim Harbaugh needed a big commit and he got it.
Gorney's take: FACT. Michigan might be spreading the ball around a little bit more in its offense, but the Wolverines still want to effectively run the ball and that means they have to load up along the offensive line. That's exactly what they're doing. Michigan already had a commitment from high-end offensive tackle Giovanni El-Hadi and now adding Anderson is a big deal.

The Wolverines had a lot of success with Cesar Ruiz at center over the last few years and Anderson is a big-time addition as well. The state of Michigan is loaded along the offensive line this recruiting cycle and Harbaugh getting two of the best ones early is huge. Adding others later would be outstanding for the program as well.