Fact or Fiction: Jack Coan is better than Phil Jurkovec
1. Jack Coan is better than Phil Jurkovec.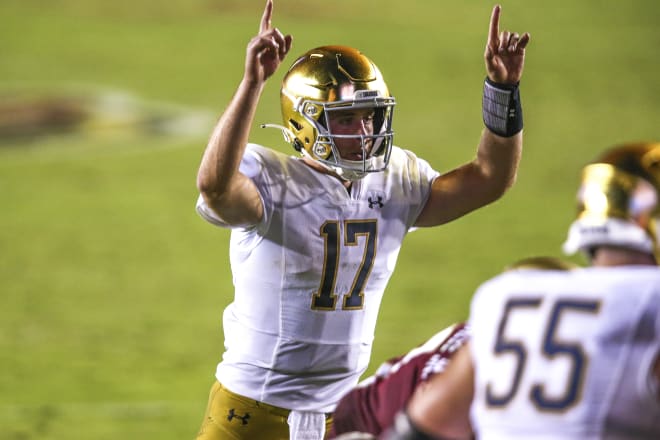 Farrell's take: FICTION. Why do I ask this? Because it's fun, that's why. Jurkovec transferred out of Notre Dame after looking very bad in rare appearances, but has now become a legit NFL prospect at Boston College. Coan transferred out of Wisconsin after a solid career and is trying to shake the "game manager" title from his resume. He is off to a great start after the FSU game. But overall give me Jurkovec, who can move and has the better ability to win a shootout than Coan does.
*****
2. DB Kyle Hamilton will be a top five pick.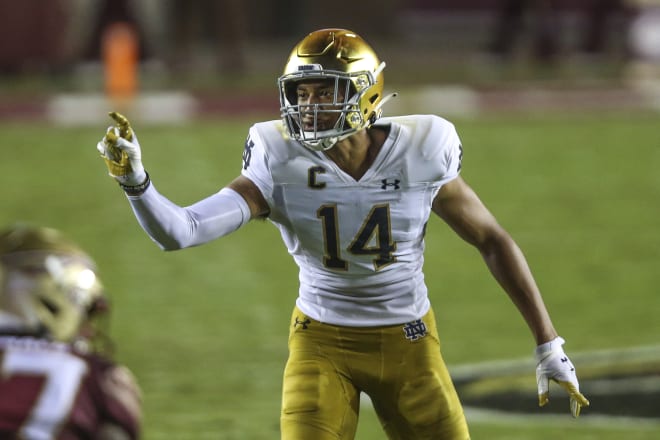 Farrell's take: FICTION. This is one of those where I'm going with FICTION, but it's a super close answer because Hamilton, who made two amazing interceptions against Florida State and is easily the best safety in the country, could potentially land in the top five. Jamal Adams did it a few years back, so it's not unheard of as a safety.
But with so many special players in this draft at certain positions - OL Evan Neal, CB Derek Stingley, DL DeMarvin Leal and DE Kayvon Thibodeaux, in addition to two or three quarterbacks we assume the NFL will value in the top five - I feel it's safe to say top 10 for Hamilton but not top five.
*****
3. Ed Orgeron is on the hot seat.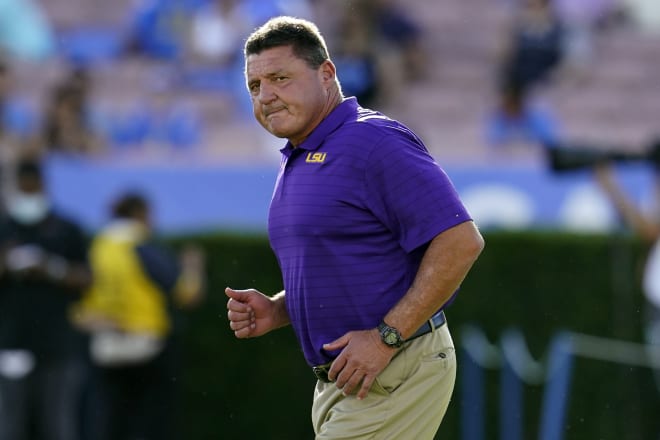 Farrell's take: FICTION. Let's all settle down. I was the first one to criticize the hire of Ed Orgeron at LSU because I thought he was in over his head and would be dominated by Nick Saban and others. But he won a national title in 2019, the Covid year of 2020 is a bit of a throwaway and the start this year hasn't been great. But hot seat? Nah.
The true question is whether Orgeron is the product of great assistants, an incredibly talented QB and a year where everything came together, like it did for Gene Chizik at Auburn. But that debate is for another time. For now, I don't see his job in jeopardy this soon after winning it all.