Fact or Fiction: FSU de-commit Jaylan Knighton ends up a Gator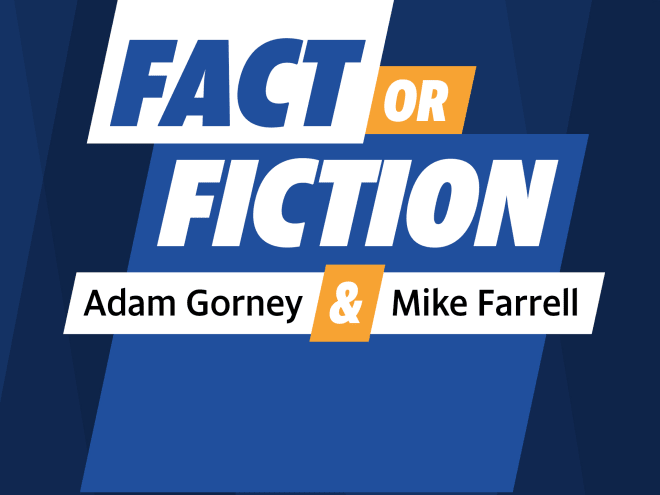 *****
1.  Recent FSU de-commitment Jaylan Knighton will end up at Florida.
Farrell's take: FACT. While Ohio State covets him and I'm sure he will give the Buckeyes a look, and Miami continues to press, Florida is the fit for him. His commitment to FSU tells me he'd prefer to stay home and the Gators are doing a great job recruiting him.
Gorney's take: FACT. I agree with Farrell here. Knighton has bounced around with commitments to Oklahoma and Florida State and now he wants to be settled – and he wants to play closer to home. Ohio State thought it had his commitment over the summer, along with Bijan Robinson, but the Buckeyes struck out on both, rare misses for that staff. Knighton visits Florida this weekend, and his recruitment should be all but wrapped up after that trip.
*****
2. Bob Stoops would be the only home run hire for the Seminoles.  
Farrell's take: FACT. That doesn't mean he would be the only good or effective hire but he would be the only home run hire I can see out there. So what's a home run hire? A guy who everyone knows and who has won on the highest level in college football. Mark Stoops and others would be good hires, but if the 'Noles land Bob Stoops they have hit it out of the park.
Gorney's take: FICTION. Depending on which media outlet you read, Stoops is either nearly hired as Florida State's next coach or still needs a whole lot of convincing to get back into college football. To turn Florida State around you need a young, energetic winner who can beat Dabo Swinney on the recruiting trail and keep Alabama, Georgia, Clemson and others from poaching top Florida talent while competing with Dan Mullen and Manny Diaz for in-state superstars. This is a big rebuild, from the offensive line to quarterback, and I'm not sure Bob Stoops is ready for this. P.J. Fleck is. Matt Campbell is. Those would be home run hires in my book.
*****
3. Antonio Alfano will be a star at Colorado.  
Farrell's take: FICTION. Now that the talented five-star has found his new home, there still might be too many non-football issues going on for him to be a dominant player. Maybe a little less pressure at Colorado will help him, but it's no closer to home than Alabama was and there appear to be other factors keeping Alfano from being great. It's early of course, but that's just my hunch.
Gorney's take: FACT. There seemed to be a lot of factors as to why Alfano did not work out at Alabama and it happened so quickly. So that's worrisome, but if he can focus on school and football, then he's going to be dominant in the Pac-12. He destroyed people all week at the All-American Bowl last year and he was going against elite players from across the country. Mel Tucker will use him wisely (which means getting him in the game at all times) and he could be an anchor for that Colorado defense.