Fact or Fiction: Florida has a legit shot at Jacoby Mathews
Rivals national recruiting director Adam Gorney and national recruiting analyst Sam Spiegelman, along with Jed May from UGASports.com and Christian Clemente from AuburnSports.com, tackle three topics and determine whether they believe each statement is FACT or FICTION.
1. Florida is going to have a real shot to land five-star Jacoby Mathews after his weekend visit.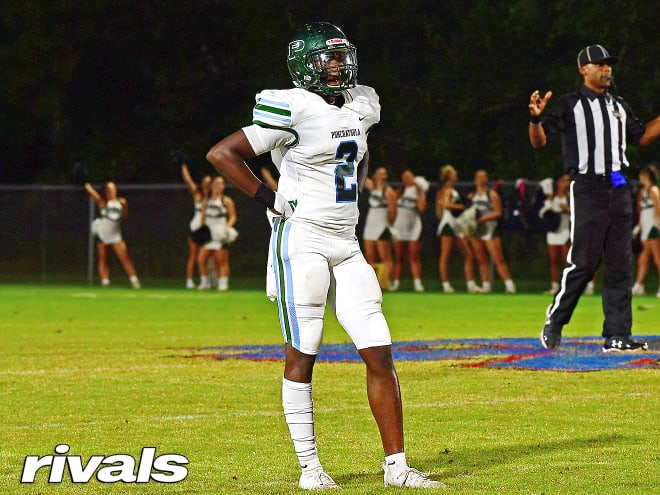 Gorney's take: FICTION. I would be very surprised if this happens. I get all the coaching connections with the new Florida staff and that's why the Gators are getting him on campus this late in the recruiting process but my sense is that LSU and Texas A&M have the advantage here. There was a rumor that Mathews wanted to commit at the Under Armour Game and he was going to pick the Aggies, so why would that have changed over the last few weeks? Florida could sway him this weekend but it's going to be very tough.
Spiegelman's take: FACT. Corey Raymond was one of the central figures in Mathews' recruitment over the years. He had previous interest in Florida under the previous regime. Now, insert Raymond, longtime area recruiter Jabbar Juluke and first-year HC Billy Napier, who are all familiar with the five-star safety and have a chance to generate some momentum back in The Swamp this weekend. Texas A&M, LSU and Alabama are also heavily in the mix down the stretch.
*****
2. Jack Pyburn is headed back to Auburn this weekend. That means the Tigers hold an edge over Miami and others.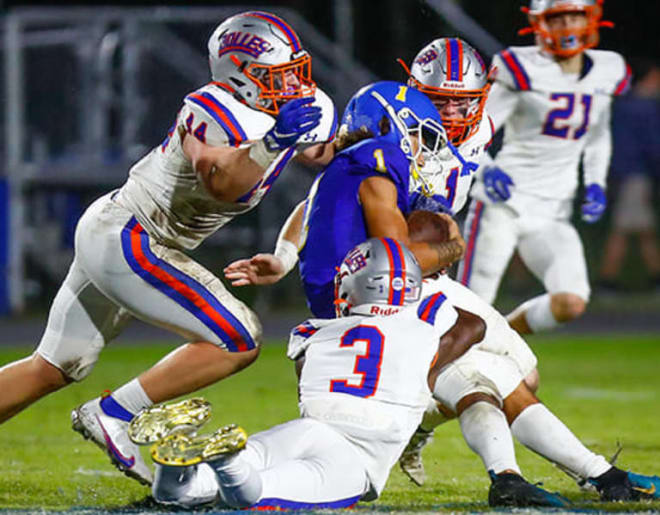 Gorney's take: FICTION. I'm not so sure right now. It looked like Auburn and Miami were duking it out heading into Pyburn's decision but then the Jacksonville (Fla.) Bolles defensive end took an unofficial visit to Florida State on Friday to make everything even more interesting. My guess right now is that Auburn holds a slight edge and getting back there this weekend could give the Tigers an even bigger advantage. But Miami is definitely involved and this trip to Tallahassee throws a wrench in the works here.
Clemente's take: FACT. I'll give Auburn a slight edge for Pyburn going into his Jan. 27 commitment, but this one is probably going to go down to the wire. While Bert Watts is his primary recruiter at Auburn, the departure of Derek Mason as defensive coordinator certainly makes things more difficult for Auburn. In the end, though, I'll give credit to the connection Pyburn has built with Watts and his previous connection to Auburn as enough to land him.
*****
3. Georgia will have a real chance with Shemar Stewart after this weekend's visit.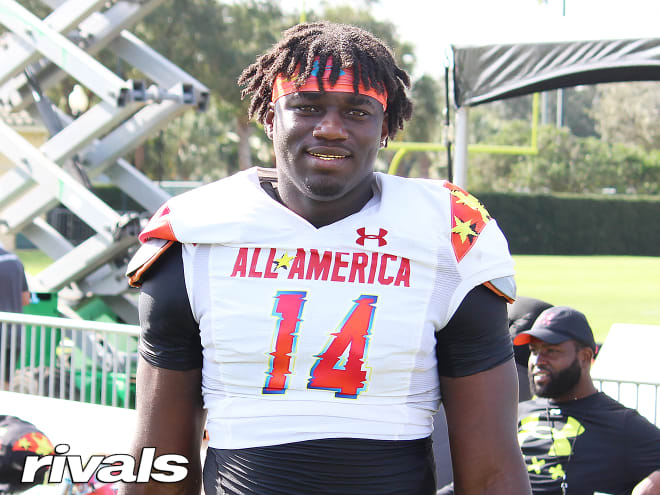 Gorney's take: FICTION. I never want to count Georgia out because coach Kirby Smart and his staff are all phenomenal recruiters and they have the best selling point now of being national champions. But Georgia is entering this weekend in third place and I'm just not sure the Bulldogs will be able to close the gap a ton here. Miami has really surged up the list and Texas A&M until just a few days ago was believed to be the heavy frontrunner for him.
May's take: FICTION. The race for Stewart has seemed to have Georgia in third for a few weeks now. However, the Bulldogs always do a good job on their official visits. A strong OV essentially sealed the deal with Marvin Jones Jr. While far from a certainty, a strong weekend could elevate Georgia on Stewart's list and give him something to think about. But at this point, it just seems like Georgia has too much ground to make up on Texas A&M and Miami.