Fact or Fiction: Clemson is No. 1 for developing quarterbacks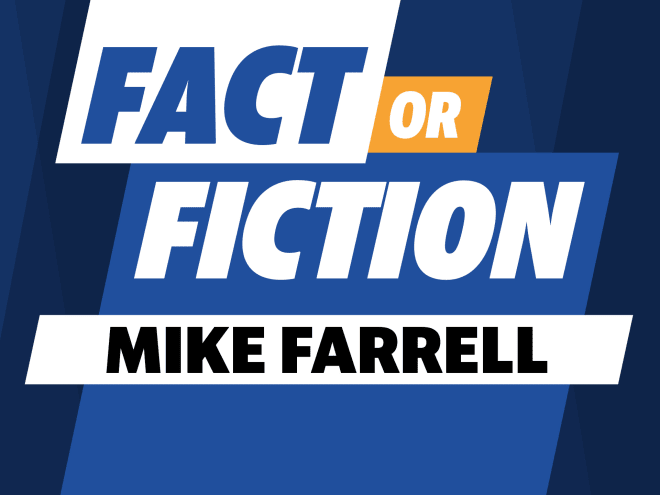 In today's Fact or Fiction, Rivals National Columnist Mike Farrell looks at three big recent topics in college football and decides whether he thinks the statements are FACT or FICTION.
1. Intraconference transfers in the SEC will lead to massive tampering.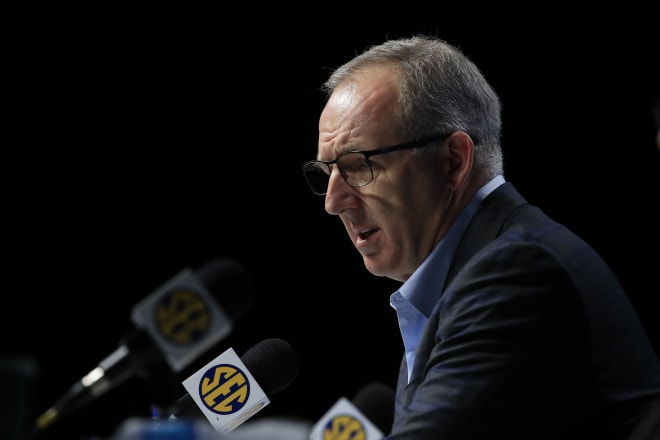 FARRELL'S TAKE: FACT. When other conferences passed the intraconference transfer rule I raised an eyebrow but didn't really blink. That's the new rule where players from a conference can transfer to another program in conference without any penalty. But I waited and waited to see what the SEC would do and heard rumors of a one-year eligibility delay or even two scholarships counted for such transfers.
So when the SEC joined everyone else in allowing intraconference transfers without penalty this past week I wasn't surprised, but I did blink a bit. Why? We all know the SEC is a different animal when it comes to recruiting and it will certainly eat its own. And tampering with transfers will simply be a huge part of what occurs on a large scale basis in the conference. It will happen everywhere but in the SEC this feels like a dog fight. It's going to be ugly and messy and simply wrong to watch.
*****
2. Roster management is leading to less early commitments. 
FARRELL'S TAKE: FACT. Everyone expected a rash of commitments after the dead period ended June 1 and visits could happen. After all, this is also the time of summer camps and finding talent. But it's been very slow out of the gate. Why? Roster management. Coaches will take elite prospects but they will not take a commitment from a kid lower on their board with zero knowledge of how many super seniors could return after this season and with the transfer portal tantalizing with talent.
The NCAA made a roster exemption for the 2020 season after it gave everyone an extra year because of the coronavirus pandemic but 2021 and beyond is back to normal. That means fewer high school prospects landing at FBS schools and the new ecosystem will be those players heading to the FCS level and being cherry-picked from the portal down the road.
I talked to personnel at many programs who simply can't take even some four-star talent this early because they have zero clue what numbers they will have in December. Welcome to the new world of recruiting and a big hot mess. The NCAA needs to step in and expand the roster limit for the next couple of years so schools can get back on track. But I doubt it will.
*****
3. Clemson is No. 1 for developing quarterbacks.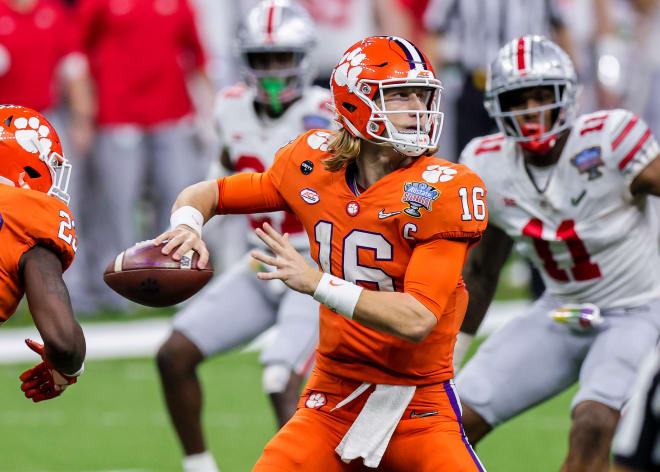 FARRELL'S TAKE: FACT. This came to mind when 2023 star Arch Manning made Clemson his first visit destination once visits began again after June 1. It got me to thinking: Who does the best job developing quarterback talent over the last many years?
And the answer is the Tigers.
This is a bit of a toss up between Clemson and Oklahoma as OU boasts No. 1 overall picks in Baker Mayfield and Kyler Murray as well as a second-rounder in Jalen Hurts. And while all were transfers, it's clear that Lincoln Riley did an amazing job with each.
But Clemson has Tajh Boyd, who put up amazing stats, as well as first-rounders Deshaun Watson and Trevor Lawrence. All were developed by Dabo Swinney and his staff. It will be interesting to watch this argument develop over the season as D.J. Uiagalelei and Spencer Rattler contend for a Heisman Trophy.
Alabama and Ohio State both deserve a mention, but give me Clemson over the rest right now.