Fact or Fiction: Bryce Underwood will be a five-star in 2025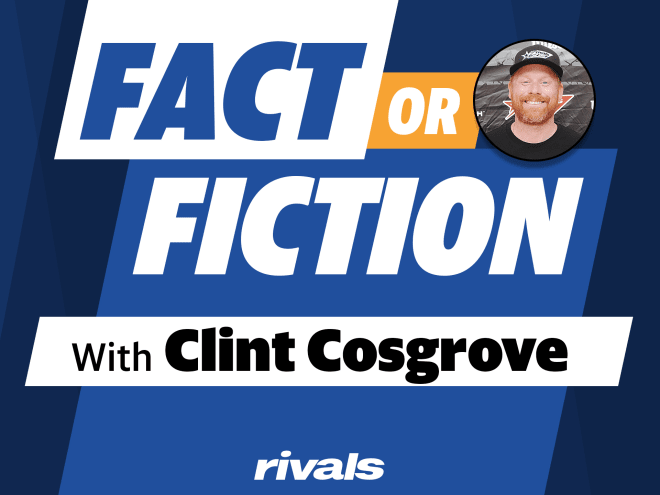 *****
RIVALS RANKINGS WEEK
Sunday: Who should be No. 1?
Monday: Five-Star Countdown | Should Branch be the No. 1 WR?
Tuesday: Rivals250 revealed | Biggest Movers | Gorney goes position-by-position
Wednesday: Offensive position rankings released | Teams that should be pleased
Thursday: Defensive position rankings released | Could this be the best QB class ever?
Friday: State rankings released | Who is on cusp of four-star ranking?
*****
1. Quarterback Bryce Underwood will be a five-star prospect in the 2025 class.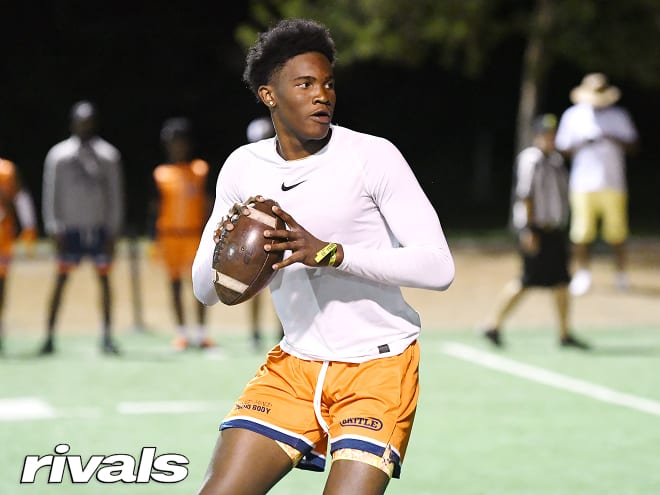 Cosgrove's take: FACT. Bryce Underwood is a physical specimen with all of the tools to be a top prospect in the 2025 class. He is coming off of a freshman season where he led Belleville (Mich.) to a state title and was named an All-American and Freshman Player of the Year nationally. The most impressive part of all that he accomplished during his freshman season is the fact that he hasn't even turned 15 and was technically the age of many eighth-graders when he put on last season's historic performance.
Underwood already has an impressive frame with the athleticism and arm talent to match. He proved to be the real deal when watching him at Belleville's preseason scrimmage over the weekend and I've heard he was equally impressive at each national event he competed at over the summer. I have a feeling that his breakout freshmen campaign was merely a preview of what is to come and there is little question in my mind that Underwood will be a five-star talent by the time he graduates.
Libby's take: FACT. There isn't a more athletic and accurate gunslinger in the class of 2025 than Underwood, who enters his sophomore year as an All-American and defending state champion. Belleville has always produced top-tier talent since Jeremiah Crowell took over as head coach, but outside of Damon Payne Jr., there probably isn't a more nationally recognized name who's developed with the program than Underwood. This offseason, Underwood's appearances on the camp circuit really provided him with the exposure that experts in the Midwest have noticed dating back to his eighth-grade year. His overall poise in the pocket, his command of teammates through vocal leadership and by example, along with a cannon of an arm makes him deserving of a five-star ranking. The fact that we're talking about Underwood in this manner after just one season of high school football truly captivates how generational he is at quarterback. It would be a disservice to Underwood's talent if he's not the No. 1 pocket passer once the initial 2025 rankings debut.
*****
2. Missouri is the program to beat for four-star offensive lineman Logan Reichert.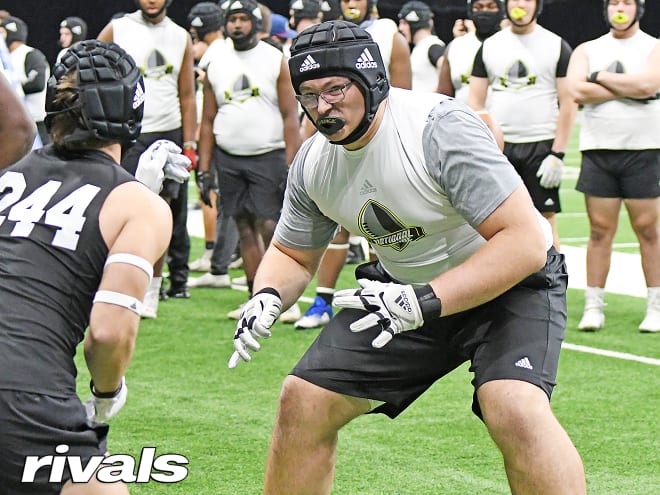 Cosgrove's take: FACT. Even when Logan Reichert started to blow up on a national scale - I always felt as though he was destined to stay home and play for Missouri. A few months ago I would have said fiction as it appeared that Oregon and Missouri were neck and neck, especially after Reichert decided to take an official visit to Eugene in June. But, Reichert followed his Oregon visit with an official to Missouri and something seems to have changed between then and now. The four-star offensive lineman has always kept things close to the vest which makes his recruitment hard to read, but his connections to the Missouri program, Columbia's proximity to home and the overall fit for Reichert at Missouri lead me to believe this is the Tigers' recruiting battle to lose.
Williams' take: FACT. There has always been a sense that Reichert is a Missouri lean even dating back to last spring when he was offered. The four-star has been a frequent visitor to campus numerous times since then with his last visit being an official the weekend of June 24. Reichert also has family ties to Missouri with his mother being an alum. Oregon head coach Dan Lanning has been making a big push even when he was Georgia's defensive coordinator. The Ducks are definitely a threat as they also received a June official, but I think this is a scenario where Reichert will stay close to home and pick Missouri.
*****
3. Illinois will sign multiple top-10 in-state prospects in the 2023 class.
Cosgrove's take: FICTION. We debated this topic in May and I said FACT at the time, but a few of the state's top-10 prospects who were considering Illinois are now off the board and committed elsewhere. This is by no means a slight to what the the Illini have done on the recruiting trail because I truly believe they are making a lot of progress and the work they've put in on the front end should pay dividends down the road. But, few realize how dire the in-state recruiting situation was at Illinois when Bret Bielema took over and changing the perception with coaches and players alike in the Land of Lincoln is not something that just happens over night.
As things stand right now Illinois already has one top 10 in-state prospect committed in Kaden Feagin. With only one of the state's current top-10 left uncommitted, that means the Illini would either have to flip a prospect, land the state's current No. 7 prospect Jyaire Hill or land another prospect that rises into the top-10 in a future rankings update. While I have faith in Bielema and his staff to get it done, I believe they are one year off from landing multiple top 10 in-state players.
Busse's take: FACT. While I'm skeptical of some things Bret Bielema and his recruiting staff have done in their time, I do think the Illini will sign two top-10 prospects in the state of Illinois this year. Kaden Feagin, a four-star athlete from Arthur, committed to Illinois in March and, by all indications, he will sign with Illinois.
The only other top-10 prospect that is still available is three-star Kankakee cornerback Jyaire Hill. Hill has scholarship offers from more than 25 programs but as the summer months come to an end and football months approach, Hill seems to have narrowed his focus to the Fighting Illini and Michigan. While Michigan is, obviously, a more prestigious program with a significantly better track record, Illinois was the first to offer Hill. Defensive coordinator Ryan Walters, cornerbacks coach Aaron Henry and the rest of the Illinois staff have made Hill their premier target while welcoming him for more than five visits, including an official visit on June 3.
Hill's recruitment can be difficult to evaluate because he's a quiet-natured kid, and he could be looking to extend his recruitment into the winter if other programs express greater interest. But the combination of being close to home, expansive NIL opportunities and an opportunity to be the signature player in the Illini's 2023 class seem to carry weight for Hill.
As of the middle of August, I think the Illini are well enough positioned to land Hill as the second top-10 ranked Illinois prospect.