Fact or Fiction: Cayden Green could be best OL in 2023 class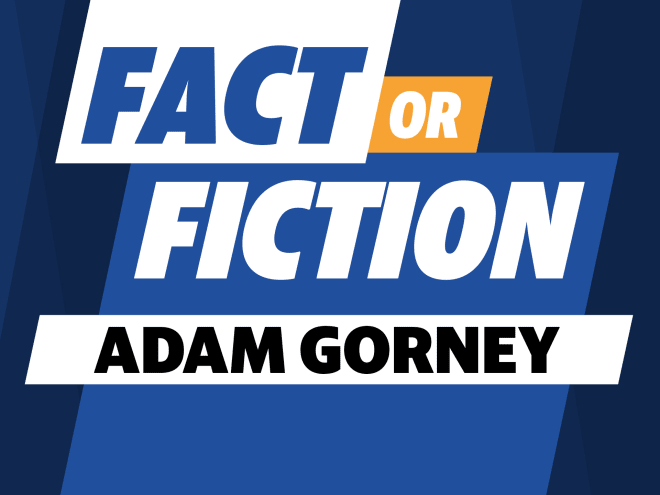 Rivals National Recruiting Director Adam Gorney and recruiting analysts Josh Helmholdt and Sam Spiegelman along with Jason Suchomel of Orangebloods.com tackle three topics in recruiting and determine whether or not they believe each statement.
1. Branson Robinson just visited Alabama and now he's set his commitment date. The Tide will land the five-star RB.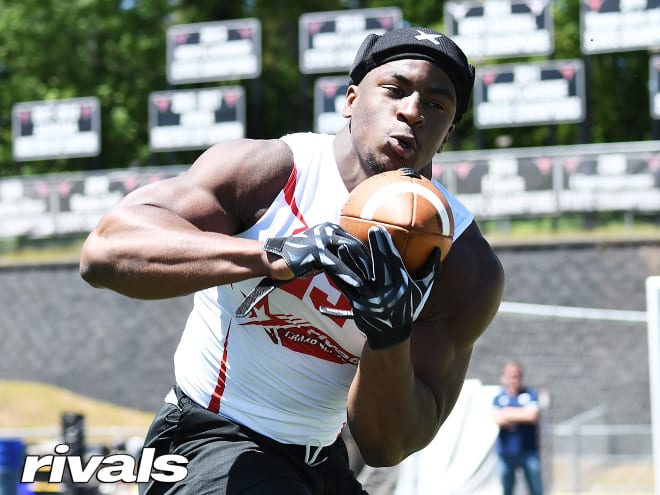 Gorney's take: FICTION. I still think the No. 1 running back in the 2022 class is headed to Georgia and he's had his mind made up for some time. Sure, visiting Alabama could throw a wrench in that but the Crimson Tide already have two running backs committed and they're trying to find room for another top target in Jamarion Miller. Branson Robinson has talked so highly of Georgia over the last many months, he loves the offense in Athens and the Nick Chubb comparison is real. I'd be very surprised if Robinson goes someplace else.
Spiegelman's take: FICTION. I don't believe Robinson is a lock to Alabama, but after skipping the Clemson visit and then announcing his commitment date after his official visit in Tuscaloosa, there is certainly reason to believe the Tide are squarely in the mix for the five-star running back. I have not moved my FutureCast off Georgia -- Dell McGee has made Robinson a top priority and it's important to note he visited Athens first as a bar-setter. He'll also see Tennessee before he finalizes his plans. Ultimately, I expect Robinson to wind up in the SEC and the Bulldogs remain in the driver's seat.
*****
2. After seeing him at the Rivals Underclassmen Challenge, Cayden Green could be the best offensive lineman in the 2023 class.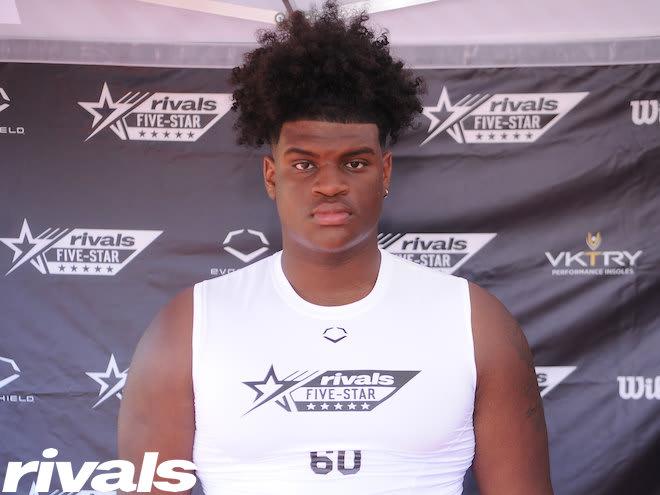 Gorney's take: FACT. I love Kadyn Proctor and it's going to be tough to unseat him at the top of the 2023 offensive line rankings but if there's one person who could do it that would be Cayden Green. He is so big and physical and I thought he moved really well at the Rivals Underclassmen Challenge last week that he absolutely has five-star potential. Green is all of 6-foot-5 and 326 pounds, he has position versatility and he was dominant in Atlanta. I like him a ton.
Helmholdt's take: FICTION. Green has certainly validated excellent sophomore film with his off-season performances, and I am very comfortable having him as a top-40 prospect in the 2023 class, but he does not have quite the upside as the current No. 1 offensive lineman Kadyn Proctor. If there is a knock on Green it is that he needs to improve his foot quickness. Proctor is a better overall athlete, but both Midwest linemen are outstanding prospects.
*****
3. Texas should be considered the favorite for Kelvin Banks after his visit last weekend.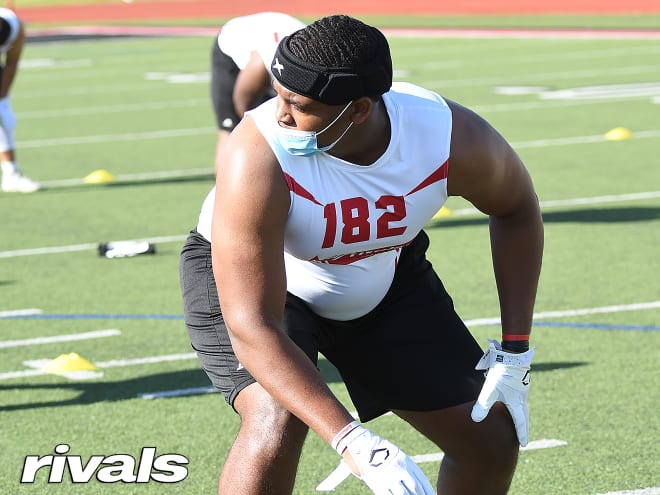 Gorney's take: FACT. Texas has the edge in Kelvin Banks' recruitment right now but it comes with a caveat: He visits Texas A&M this weekend and that could upset the apple cart. I've been told that the five-star offensive tackle is mainly focused on the in-state schools and that bodes well for both the Longhorns and the Aggies but it could be a knockdown, drag-out fight until the end. Banks might be the best offensive tackle in this class and he's a battleground recruit for both Steve Sarkisian and Jimbo Fisher. Right now, Texas has the lead but that A&M visit will be huge.
Suchomel's take: FACT. I've always felt Texas was in a good position to land Banks, especially after he told me earlier this year that the Longhorns were his childhood favorite and he grew up in a room with Texas posters, a Texas blanket and more. From all accounts, the visit to UT last weekend was a success. Banks played it cool when OrangeBloods.com reached him after his visit but in talking to some people who spent time with him over the weekend, there's some confidence in the Longhorns' position. Banks does have a big visit to Texas A&M set for this weekend, which could go a long way in determining this one since Texas and Texas A&M would appear to be the two most likely destinations for the five-star tackle.