Daquayvious Sorey is a young star to know Florida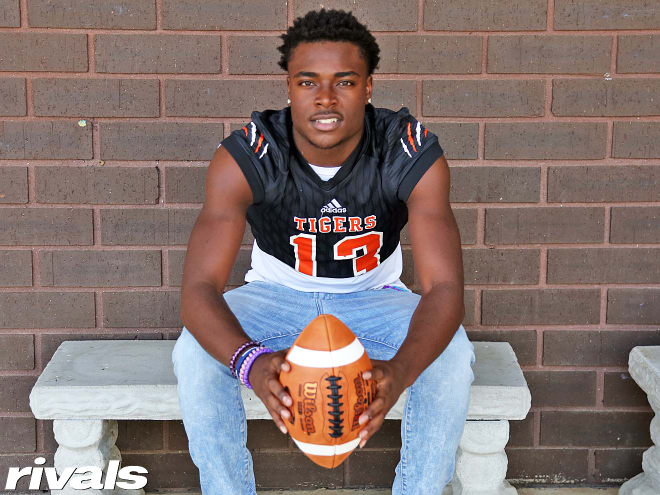 When talking top underclassmen in Florida, especially in the 2023 class, you need to talk about Graceville High athlete Daquayvious Sorey.
The 6-foot-1, 185 pound sophomore already has offers from Alabama, Arkansas, Auburn, Florida, Florida State, Georgia, Tennessee, Texas A&M and others.
"Having the offers I have right now adds a little pressure, but I take it as a chance to be someone other kids look up to and to use it as motivation," said Sorey. "Some kids come up to me and say they want to be like me. They ask me how I got here, so I talk to them about the hard work, what I did in training to get here and things like that.
"The offers are great, and I want to keep working for more, and I am just letting it all happen. I am not thinking too much about it really."
Sorey is young, and with 2020 being 2020, it has been a difficult year for recruits to get too familiar with the true recruiting process. He has had some conversations with college coaches and having a cousin like Xavian Sorey, one of the top prospects in the 2021 class has helped.
"He has helped me a lot. We have trained together, I have seen what he has done to be one of the best, and he has showed me a lot. He has already talked to me about recruiting, how to talk to college coaches, what to say, what not to say, so he has helped me a lot."
Even though they are two years apart, the two have talked about possibly ending up at the same college. Florida and Georgia are two schools Xavian is high on, and the talented sophomore feels the same.
"Georgia and Florida give off that family vibe to me, so I like both of those," said Sorey. "I visited Georgia before things were shutdown this year and I like how they do things. The coaches are cool, they keep it real and I have been talking to coach Nick Williams.
"I have visited Florida six or seven times for games and visits, so I know a good bit about them. I like the community there, the players are cool and I feel good when I am around the coaches."
When he is allowed to get back out and take visits, Sorey wants to get back to Athens and Gainesville, then take visits to Alabama, Auburn and Florida State.
Sorey said he will keep a close eye on who his cousin commits to and that it could play a "big role" in his decision.