Pair of big-name QBs appear in countdown's next tier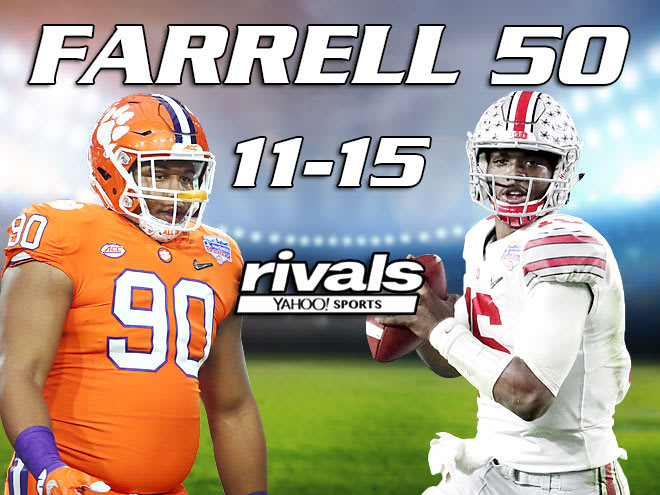 Mark Pszonak contributed to this report.
With the college football season nearly upon us, it's time for another installment of the Farrell 50, a countdown of the top 50 college football players in the country. We take a quick look at how each ranked out of high school and if they are exceeding or simply living up to expectations. Today we move on to Nos. 11-15, led by the nation's best offensive lineman.
FARRELL 50: Nos. 16-20 | 21-25 | 26-30 | 31-35 | 36-40 | 41-45 | 46-50
The skinny: Alexander first took an official visit to South Carolina, but then committed to Louisville during his visit with the Cardinals. After showing great potential during his true freshman season, Alexander quickly developed into one of the pleasant surprises for Louisville last season. Finishing with 36 tackles, five interceptions and eight pass breakups in 2016, Alexander is now considered one of the leaders of the Louisville defense.
Farrell's take: A skinny cornerback out of a newer school in North Carolina, Alexander was a mid-three-star recruit who started to emerge a bit at the end of the rankings cycle. In high school, he never showed the ability to dominate as he has done after two full seasons of college football. Alexander had ball skills and ability in coverage, but the way he physically manhandles players in coverage, off the line and in run support is as impressive as any cornerback in the country. This kid is going to be a star and the NFL is drooling.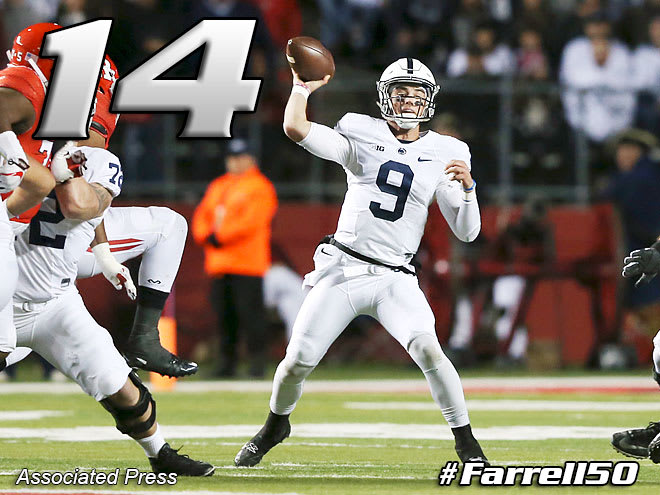 The skinny: McSorley initially committed to Vanderbilt, but when coach James Franklin made the move from Nashville to Happy Valley, he decided to take an official visit to Penn State in late January. This led to his flip soon after. In his first season as a starter at Penn State last fall, McSorley's continued improvement led the Nittany Lions to a big season. Finishing with 3,799 yards and 29 touchdowns through the air, plus 365 yards and seven touchdowns on the ground, McSorley is one reason that Penn State fans are very optimistic about 2017.
Farrell's take: I would have never expected this a few years ago as we had McSorley as a mid-range three-star athlete. I didn't think he was a college quarterback based on size for the most part and his potential to play other positions. McSorley has always been an accurate and athletic passer, so Penn State played to his strengths tremendously last year. He's a proven winner and his best asset has always been keeping his eyes downfield while he shifts around and scrambles.
RELATED: Big Ten preview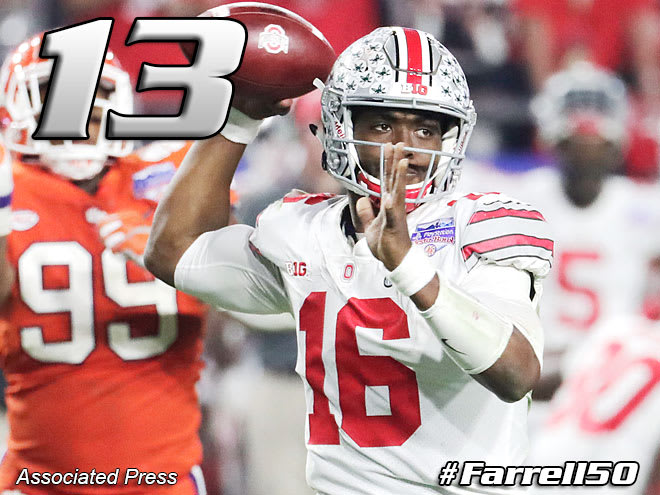 The skinny: Barrett committed to Ohio State in April of his junior year, approximately three weeks after he spent two days on campus during a visit. After splitting time with Cardale Jones in 2015, Barrett was once again the full-time starter last season while leading Ohio State back to the college football playoff. Now back for his final season in Columbus, Barrett has one more opportunity to take the Buckeyes back to the National Championship Game.
Farrell's take: Barrett's senior season in high school was cut short due to an ACL tear, which hurt his dual-threat QB ranking because it led to some questions about his mobility. Even then, we ranked him as the No. 7 dual-threat signal-caller, so it was clear we liked him quite a bit. I remember him at the Elite 11 the summer before his senior year and he made some amazing throws, especially on longer passes and during the more pressure-filled periods of the camp, but he also didn't look overly comfortable as a pocket passer and has struggled in that capacity many times during his career. Can Kevin Wilson and Ryan Day fix that? I think they can.
RELATED: Big Ten preview | Will Ohio State win national title?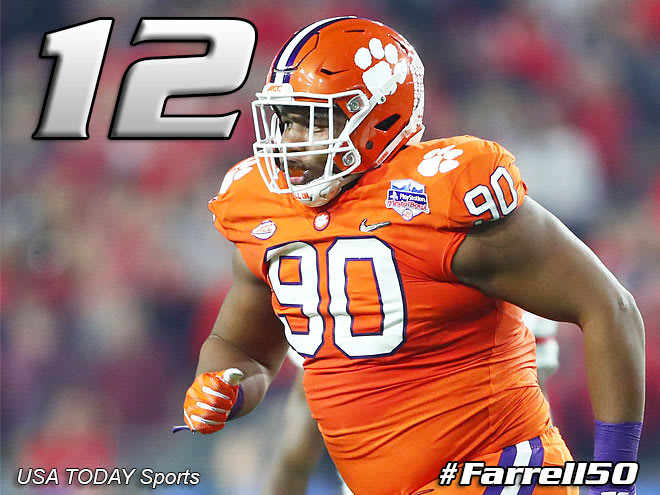 The skinny: With Clemson seen as the leader, Lawrence took official visits to the Tigers, Florida, Ohio State, N.C. State and Alabama. Despite a late push from N.C. State to try and keep him home, Lawrence committed to Clemson. Lawrence had a memorable true freshman season for the Tigers last fall with 54 tackles, 6.5 tackles for a loss, 4.5 sacks and two fumble recoveries. Teaming up with Christian Wilkins on the interior, Clemson has one of the top defensive tackle combinations in the country.
Farrell's take: Lawrence was a massive high school prospect. He had exceptional pass-rushing moves and worked off contact extremely well. Lawrence always had a counter for whatever an offensive lineman threw at him and was well-coached in the nuances of the position. He was our No. 1 prospect at one point and finished just behind Rashan Gary at No. 2, so none of this early success is unexpected. Some think he can be the No. 1 pick in the 2019 NFL Draft. That's heady stuff.
RELATED: Is Clemson now an annual power?

The skinny: Williams, who had offers from coast-to-coast, committed to Texas during the beginning of his senior season and held firm with his word. While Texas experienced another disappointing season in 2016, which resulted in the firing of Charlie Strong, one of the definite bright spots was Williams. Entrenching himself at left tackle, Williams was one of the more dominant offensive linemen in the country last season and should give Texas fans something to be excited about for 2017.
Farrell's take: Williams was in our Rivals250 but wasn't ranked as high as perhaps he should have been for a very good reason – he was a tight end until his senior season. A blocking tight end for sure, but he made the transition to tackle for one year of high school. The results were good enough to have him ranked so high. It's clear the athleticism and footwork of playing his previous position as well as a long frame to fill out has helped him in college. Williams has emerged as the best offensive lineman in college football.
RELATED: Should Tom Herman's immediate success be a surprise?