Commitment Issues: Week 1 review; Cade Mayes interview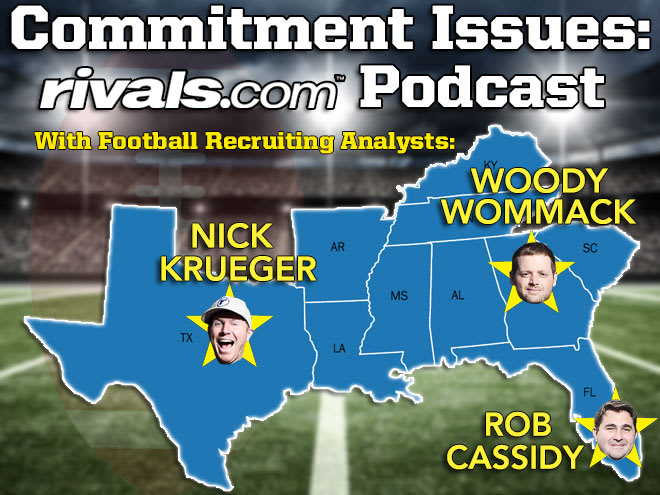 The Commitment Issues trio returns, with Rob Cassidy joining Woody Wommack and Nick Krueger while fleeing Florida ahead of Hurricane Irma. The gang discusses an interesting opening weekend and has a conversation with five-star Tennessee commit Cade Mays.
3:40 - Texas A&M/UCLA - what becomes of Kevin Sumlin after surprising loss to Bruins?
10:40 - Reaction to Texas losing to Maryland, what does it mean for Tom Herman?
16:05 - Deondre Francois and Jacob Eason hurt in Week 1. Do injuries to either cost FSU or Georgia a shot at five-star Justin Fields?
23:10 - Woody at FSU/Bama and Georgia Tech/Tennessee… Thoughts? Impressions?
30:30 - Commitment Issues Conversations: Five-star Tennessee commit Cade Mays
45:20 - FCS teams upset FBS teams in Week 1 led by former highly-ranked players
48:00 - Picks of the Week
1:01:45 - Tweet of the Week
1:03:55 - Rants and Recommendations