Commitment breakdown: William Spencer picks Louisville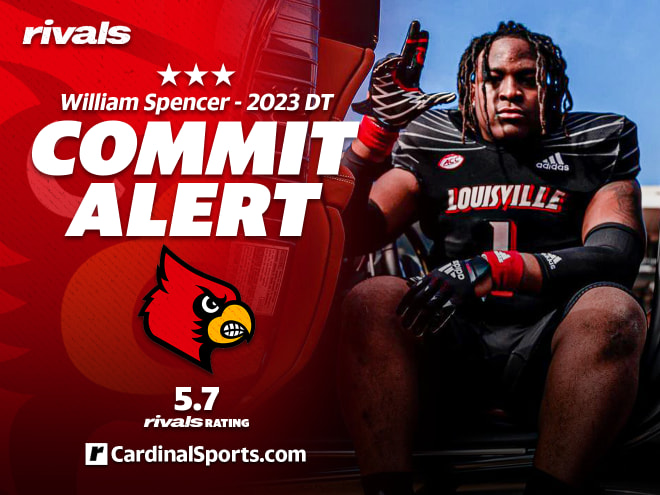 The Louisville trenches received a major boost today with the addition of high three-star defensive lineman William Spencer. Spencer is officially headed home after spending his senior season at New Albany, Ind., and Louisville fans are in for a treat because this is a versatile lineman with some major upside.
WHAT LOUISVILLE IS GETTING...
Size, athleticism and versatility are what Spencer brings to the table, and as good as he may be at this sage of his career, he is only scratching the surface of what he can eventually become as a football player. There aren't many 6-foot-5 lineman with Spencer's level of twitch, physicality and position versatility. He has the ability to be a disruptive force on the defensive line and is equally capable of developing into a difference maker on the offensive line as well. His ability to play either side of the ball adds a ton of value to the Louisville roster and it will be interesting to see where he ends up playing in the long-term. Spencer is a high motor player who plays a physical brand of football and his love for the game shines through when watching his film.
WHY IT'S BIG FOR THE CARDINALS...
Big and athletic body types come at a premium the closer you get to the late signing period and the fact that the Louisville coaching staff was able to bring in one of the best available big men on the late signing day is pretty remarkable. Louisville has wow'd with their skill players on the field for years, and with today's addition to their line, the Cardinals are now in position to match their skill talent with an equal caliber of talent in the trenches. This is the ultimate way for Louisville to close out the 2023 recruiting cycle and the Cardinal faithful have to be proud of the way this staff finished.