Commitment Breakdown: Three-star TE Josh Palmer commits to Vanderbilt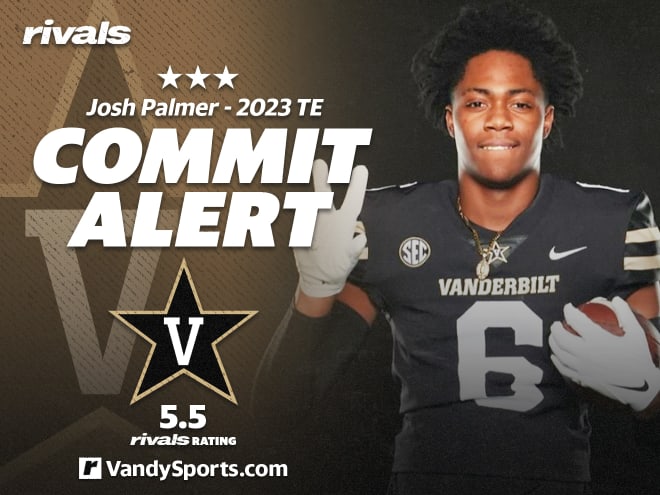 After picking up a Vanderbilt offer on January 25th, Montgomery Catholic (Ala.) tight end Josh Palmer made his was to West End for an official visit this past weekend and is now committed and signed with the Commodores.
WHAT VANDERBILT IS GETTING:
At 6-foot-5, 215-pounds, Palmer has a nice combination of size, speed, and athleticism that could mold him into a versatile tight end weapon that can be a threat on the line of scrimmage and on the outside edge. Many college programs took notice of his skillset, as Palmer had over 30 offers on his resume from notable programs like Minnesota, Louisville, Georgia Tech, South Carolina, Liberty, Appalachian State, Tulane, and others.
Palmer is coming off a senior season where he hauled in 22 catches for 476 yards and eight touchdowns for a Montgomery Catholic squad that finished 13-1 this past season.
WHY IT'S BIG FOR THE COMMODORES:
Clark Lea just completed his second year as Vanderbilt's head coach and the Commodores are still in the process of reshaping their entire roster. They've emphasized adding playmakers to the offensive side of the ball in the 2023 class that has included three wide receivers (Duran Parish, Maureice Sherrill, London Humphreys) and three running backs (Sedrick Alexander, AJ Newberry, Deago Benson).
Palmer is a solid late-addition to the tight end room, where he'll join fellow Alabama native Kamrean Johnson, from Theodore (Ala.), as tight end signees for the Commodores in this year's class.