Commitment Breakdown: Three-star OL Jalen Farmer to Florida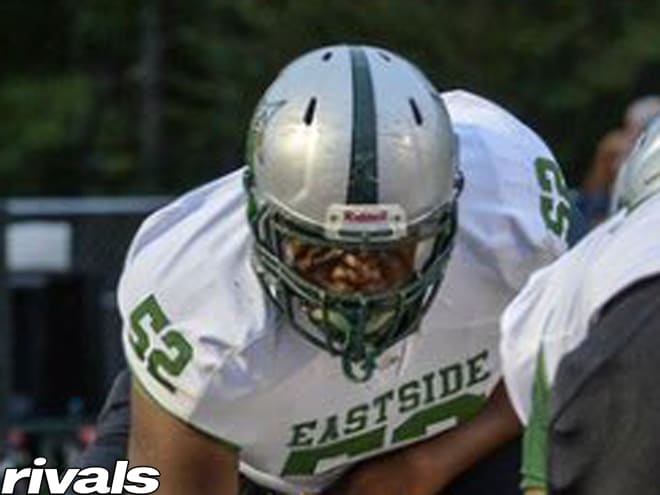 Trying to establish a new identity in the SEC, head coach Billy Napier needs the heavy hitters in the trenches to set the tone. Landing three-star offensive guard Jalen Farmer is that tone setter that can be a three-year starter for the Florida Gators.
WHAT THE GATORS ARE GETTING
Like most high school big men, Farmer is a beast in the interior against the run. Head-to-head or on down blocks, Farmer locks in driving defenders back. His game tape is a long run of pancakes and knockdowns. An unknown with Farmer is how elite his pass-pro may be. His Eagle's squad was credited with 823 total passing yards in 2021.
WHAT MAKES FARMER DIFFERENT
His athletic talents for his size are a sight to see. Within Eastside's offense, they pulled Farmer a lot showcasing his footspeed, quickness and agility. Farmer does a great job of collecting himself at the second level breaking down on linebackers and defensive backs.
WHY THIS IS BIG FOR FLORIDA
Restocking the proverbial shelves with players of coach Napier's likeness is important. Florida was strict with their offers once Napier made it to Gainesville putting an added emphasis on the Gators' perception of his talents. Farmer has the college frame which could lead to filling in the depth chart early in his career.