Commitment Breakdown: Three-star DB Jamarrien Burt to Oklahoma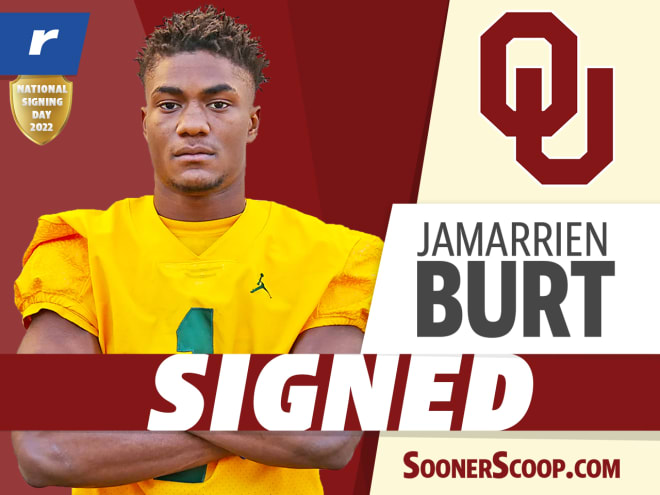 Producing a top-five days before National Signing Day listing Mississippi State, Missouri, Utah, Kentucky and Oklahoma, the Sooners won out on the three-star defensive back talent Jamarrien Burt. The addition of Burt to the Sooners' roster falls in line with the mindset of defensive guru head coach Brent Venables.
WHAT THE SOONERS ARE GETTING
Suiting up for Ocala's Forest High School, Burt is a max effort player. Offense or defense, he is giving his team all he's got. His athletic skills were on display as a receiver, but his next level gifts will be showcased in the Sooners' secondary.
WHAT MAKES BURT DIFFERENT
Listed as a corner, Burt brings versatility to the Sooners' roster. He can cover, but he can also hit. Once on campus getting into the everyday routine of Oklahoma's strength and nutrition program, Burt could transform into a nickel-strong safety type or hang back deep punishing receivers across the middle. That flexibility coupled with athletic talents positions him to get on the field earlier than later.
WHY THIS IS BIG FOR OKLAHOMA
If there has been a flaw in Oklahoma's game plan in recent years, it has been their defense. One could argue that the Sooners had just about everything they needed from 2012-21 except their former defensive coordinator. Having coach Venables put his stamp of approval on Burt carries weight. Burt is a great get for the Sooners as they bulk up that side of the ball making the transition from Big 12 to SEC play.