Commitment Breakdown: Rivals250 OLB TJ Dudley to Clemson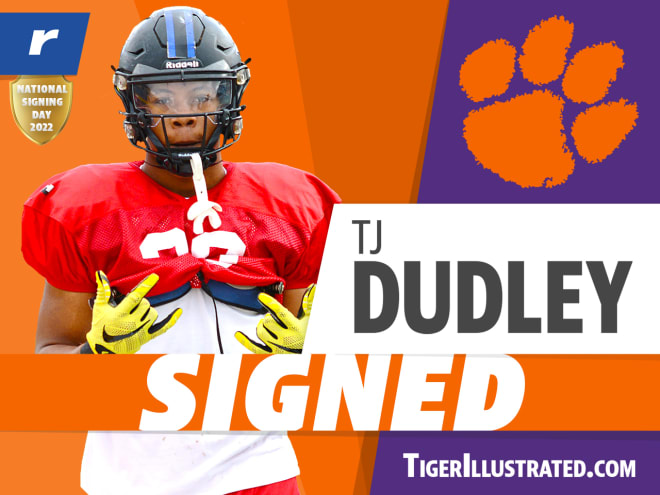 The turn in Clemson's program under head coach Dabo Swinney from the 10- and 11-win seasons to the 14- and 15-win campaigns relied heavily on the defense. After back-to-back 10-win campaigns, landing a do-all linebacker like TJ Dudley helps put Clemson back on course for some banner raising.
WHAT THE TIGERS ARE GETTING
With Dudley's letter of intent coming through, Clemson is getting a hard-nosed linebacker that is a leader on the field and in the clubhouse. His senior season with Montgomery Catholic was complete with 139 tackles, 35 tackles for a loss, six interceptions with four being pick-sixes, and seven sacks.
WHAT MAKES DUDLEY DIFFERENT
Dudley can do it all. Line him up on the inside or outside, drop him into coverage or let him blitz, Clemson has a versatile weapon in the four-star talent. A key attribute that separates him is how he reads plays. Athleticism will take a player far, knowing what is going to happen ahead of time pushes the gifted into all-conference territory.
WHY THIS IS BIG FOR CLEMSON
Flipping Dudley away from Oregon, and then keeping him away from both Oklahoma and Miami is a win. With defensive coordinator Brent Venables gone, the Tigers are showing they can still land top defensive prospects and the winning ways will continue.