Commitment Breakdown: Four-star DB Ja'Kobi Albert to Kentucky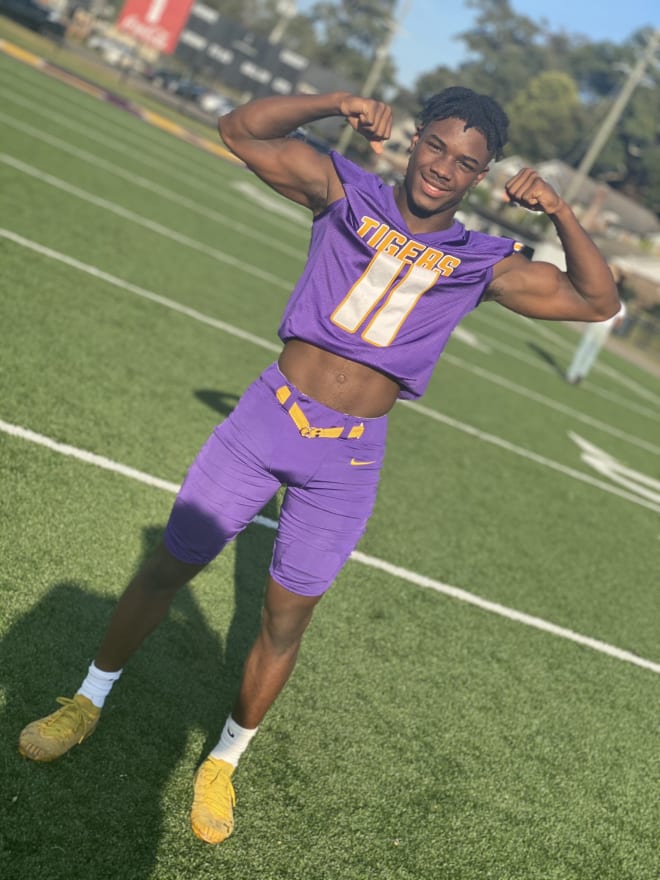 In an SEC West vs. East recruiting battle royale, the Kentucky Wildcats were able to sway Alabama four-star safety Ja'Kobi Albert away from the Auburn Tigers. The pickup speaks volumes for head coach Mark Stoops and his staff in all that they have accomplished in Lexington.
WHAT THE WILDCATS ARE GETTING
The Wildcats have added a true all-around athlete to their 2022 class. Albert was a standout performer during his senior season with Fairfield High School in all three phases of the game. At receiver, he led his Tigers squad in receptions (27), yards (520), and receiving touchdowns (11). Playing safety, he was credited with 31 stops with a team-high four interceptions.
WHAT MAKES KOBI ALBERT DIFFERENT
Speed and athleticism, athleticism and speed. There are amazingly talented players in Alabama, but no matter who Fairfield played Albert's athleticism and play making abilities shinned on the field. His versatility as a two-way performer gives Kentucky options if wanted. Additionally, he can contribute as a true freshman on special teams after taking six kicks back for 224 yards with nine punts going back the other way 99 yards in 2021.
WHY THIS IS BIG FOR KENTUCKY
The Rivals' composite rankings are one thing, and the average star power is another. Pound for pound, or star for star, Kentucky's 2022 class is among the best in the country. Since taking over at Kentucky in 2013, Stoops has continued to improve the overall program just needing an extra playmaker here or there to take that next step in the SEC. As the Wildcats are on the doorstep of posting their fourth 10-win season in school history, second under Stoops, adding Albert is another signal this program will continue to be feared on the national scene.
The added bonus with Albert goes into the smack talking category for Wildcat fans. Anytime an SEC team can take away a prized recruit from an in-conference opponent, that is a feather in the cap victory. Traditionally, Auburn wins these recruiting battles against SEC foes. A pat on the back for coach Stoops and perhaps a sign of things to come on The Plains?