Commitment Analysis: Charles Moore to leave Mississippi for Auburn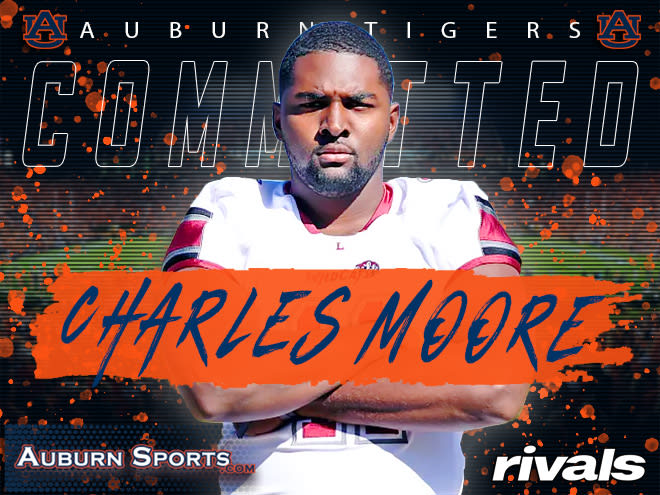 The recruitment of Charles Moore, a Rivals100 defensive end out of Louisville (Miss.) was all over the place the last few weeks. He looked to be on the verge of committing to Florida a couple of days after his visit to the Swamp. Then, LSU became more of a factor than expected late and received the final official visit. But on the back end of that trip, Moore stopped by Mississippi State, the school he was committed to for well over a year before the dead period kicked in Sunday night.
Florida faded and it came down to Auburn, the school he visited in December that was the clear favorite about a month ago, LSU and Mississippi State. Joe Moorhead and Ed Orgeron made this one interesting up until the final minutes, but Gus Malzahn and his staff received the letter of intent.
Below we break down why this is huge for Auburn and why it hurts for Florida, LSU and Mississippi State.
WHY ITS BIG FOR AUBURN: Auburn will be looking to rebuild their defensive line after the 2019 season when they lose multiple starters up front. Moore will be a guy who can compete early and be ready to fill one of those spots as a sophomore. He came back from an ACL injury causing him to miss his junior season with a strong senior campaign. He helped his team win a state title and had a great week in Orlando as an Under Armour All-American. Moore has a great frame, good length and a great first step. He is a versatile defender who can be moved around the defensive line. He is expected to start off at strong-side end.
WHY IT HURTS MISSISSIPPI STATE THE MOST: Moore was the first 2019 commitment for Mississippi State and he was on their commitment list for over 16 months, so this one stings. He stuck with the Bulldogs through the coaching change, and he is an elite in-state talent, so him bolting for an out-of-state school that you face each season hurts.
It hurts Florida a little more than LSU because they were on the verge of landing Moore's commitment. He committed to Dan Mullen once when he was the head coach in Starkville and Mullen almost reeled him in a second time.