Commit Fit: Linebackers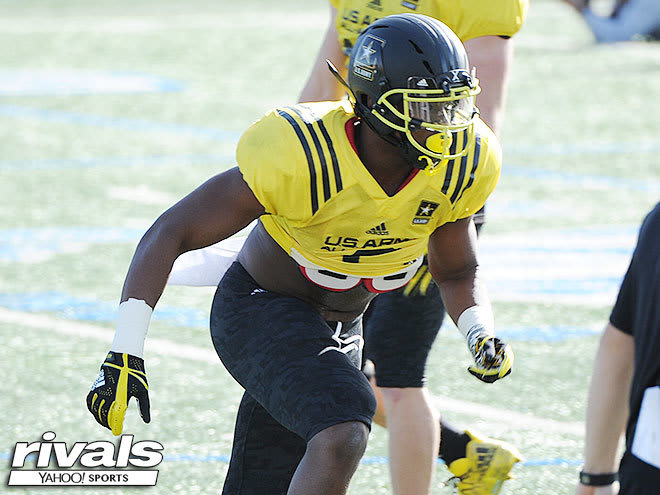 Sometimes it's not always the highest-rated prospects that fit the best with the school of their choice. In this series we call Commit Fit, Rivals.com National Recruiting Director Mike Farrell picks five players at each position he thinks fit seamlessly into the schemes at the schools they've chosen.
Today we look at defensive tackle.
Phillips would have been around third or fourth on this list had he stuck with Oklahoma, but I think he's going to thrive a bit more in LSU's scheme. His ability in space is excellent, and playing in numerous 3-4 sets will allow him to range more freely and make more plays. The LSU defense has produced some stars in recent years and the need at inside linebacker is huge, so he should play early.
Anthony is not the longest linebacker, but he has a non-stop motor and will be an instant favorite of defensive coordinator Don Brown. With Michigan's multiple blitzing schemes, having a guy like Anthony who times things up well and can come off the edge will be an asset.

Browning is a huge and rangy linebacker who could play any of the three linebacker positions in Ohio State's defense. There's a need at linebacker in Columbus, and I think, with his physical skills and instincts Browning can make an early impact. Losing Luke Fickell hurts a bit, but Bill Davis has NFL experience and has coached up some good ones.
Playing in the SEC, where his first step will be forward, is great for Hines. There is a great chance that he will make an early impact with his natural instincts and ability to choose the right lane to run. The fact that Texas A&M loses both of its elite edge rushers could also lead to more pressure needed from blitzes, and Hines can pursue very well.

This is a gut feel as Hunter needs to fill out a bit more, but his quick twitch ability and elite speed should fit in well in a defense where the linebackers cover so much ground. He's a weakside linebacker to me who can string things out for Georgia in the run game, work close to the line of scrimmage and make plays in the backfield.