Cody Brown is a Miami Hurricane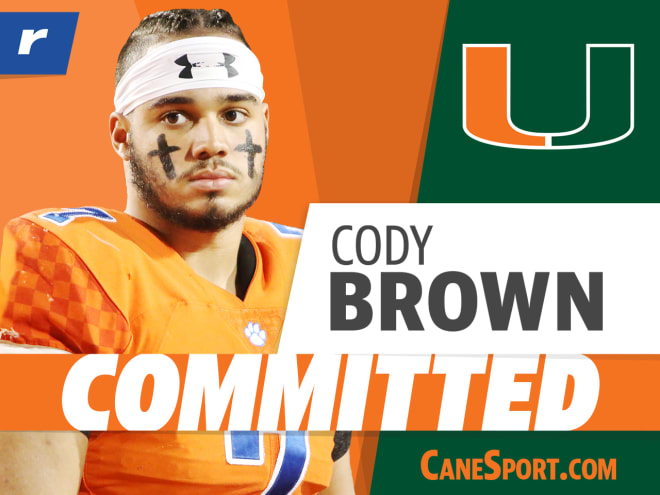 Lilburn (Ga.) Parkview running back Cody Brown committed to Tennessee in May, then signed with the Vols during the Early Signing Period in December.
At that time, Jeremy Pruitt was the head coach in Knoxville.
In mid January, Pruitt was fired, and as soon as that happened, Brown knew he was not headed to play at Tennessee.
After Signing Day in February, a handful of schools had openings, and were searching for a talented back like Brown, but once he got the release from Tennessee, the 6-foot, 211 pound got down to Miami and Missouri.
He chose the ACC over the SEC this time.
"I almost chose Miami the first time around because I really connected with the coaches and I fit the offense really well," said Brown. "The Miami coaches never really stopped recruiting me until I signed at Tennessee, and the second I was released, they were blowing up my phone trying to get me."
Brown made the decision over the weekend, and he is happy to have all of this behind him.
"It was really hard at first because I thought the whole recruitment thing was behind me. but all of the sudden I was back in itM and had to make that hard decision all over again.
'But this time around I had some more insight about the business of college football and I knew what to look for."
And what he was looking for, Manny Diaz and the Hurricanes had it.