Clausen is Rivals.com Junior of the Year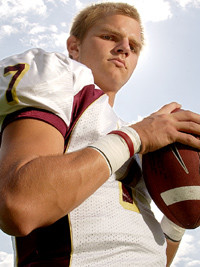 Both of his older brothers not only started at quarterback at Tennessee, but both were MVPs of New Year's Day bowl games.
He hands off to the son of a former Pro Bowl running back. His defense is led by the son of a former Pro Bowl linebacker. That very same linebacker is his team's defensive coordinator.
A former Pro Bowl quarterback who has coached against him said he has never seen a quicker release. Among that coach's contemporaries were Bradshaw, Staubach and Fouts.
His personal quarterbacks coach said he's the LeBron James of high school football.
All right then. As long as
Jimmy Clausen
isn't being overly hyped. Whew, that's a relief.
The thing is, Clausen doesn't know any differently. The youngest of Jim and Cathy Clausen's three boys has been 10 going on the NFL since he was, well, 10. He is not only the top quarterback in the Class of 2007, but he is the Rivals.com Junior of the Year after completing 67 percent of his passes for 2,778 yards and 30 touchdowns with only five interceptions for Oaks Christian School in Westlake Village, Calif.
"It's not really that difficult to stay on top of things," Clausen said in an exclusive phone interview with Rivals.com. "It started so early for me because of my older brothers and their careers.
"I think it's a privilege to get this attention. I'm trying to take it all in and stay levelheaded. I've learned a lot from my brothers as they went through the recruiting process. I've gotten a lot of help from them and my parents."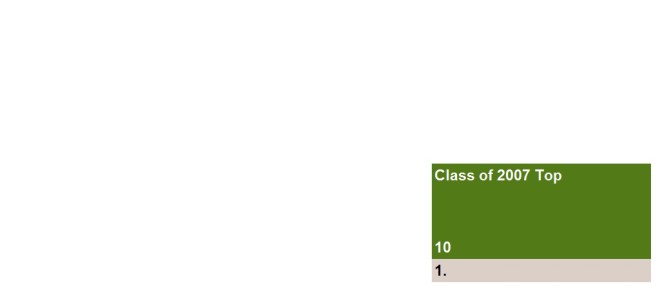 Jimmy (6-3, 200) is believed to combine the best of his older brothers. Casey, never quite beloved on the Hill, was a fierce competitor who started 44 games in his collegiate career and went 34-10. He finished second on the Vols' all-time passing yardage list. Rick, the transfer from LSU, was the least physically gifted of the three, but he was a consensus-builder. He was the guy his teammates rallied behind, the heady player who had to use guile to beat you.
Jimmy already has the strongest arm of the three. He also has tapped into the knowledge of the older two, often watching game tapes with them to discuss coverages and progressions.
"I've tried to learn from everything they've been through," Jimmy said. "Things they wish they had done, good and bad. I'm ahead of a lot of kids because I've seen them go through everything in the classroom, in meetings, during games, studying playbooks. I've been around for all of that."
Perhaps the best quality about Jimmy Clausen is that he realizes, even with his exposure to the innerworkings of college football, there still is much to learn. Even he admits he wants to work on his lower-body strength – "I'm not the fastest guy in the world," which is all right because his brothers' 40 times were clocked with calendars – and he says you can never watch too much film.
It's the kind of attitude that makes nearly every college coach in America want his very own Clausen. But now there is only one to go around.
"I'm gonna make a decision probably around the beginning of the season," Clausen said about choosing a college. "Right now I'm just gonna take my time, look over my options, cut it down to a few schools and go from there."