Class of 2016 storylines: Mid-South

The region's top prospect, Gregory Little, has already made his commitment, but many are keeping their options open at this point.
Early decisions have been made in the past and it is only February, so it is still very early. However, many are taking their time and letting the recruiting process take its course before zeroing in on a decision.
Depth in the trenches
The offensive and defensive line talent is not only strong at the top, but there is depth, and college coaches are already hot on the trail.
are well aware of them all.
The roll call of standouts does not stop there for the defense. Euless Trinity
Top in all the land
Leonard Fournette
It has been a long time since someone from the region has claimed the top spot in the Rivals.com rankings, but Patterson and Little are making a strong run at the No. 1 position.
Patterson and Little have both made strong impressions with their play over the last couple of years on the field and at camps. The potential is high for both prospects. Will either be able to claim the No. 1 spot? It is definitely a possibility.
Outside influence
Several top programs have made a strong push from outside the region over the last few years, and it does not seem to be going away.
Alabama, Ohio State and UCLA have already started peppering the region with
There are always going to be top programs jumping into the region for talent, but the in-state programs have seen their grip loosened over the years. The tide could be turning, but programs outside the region do not appear to be going anywhere at this time.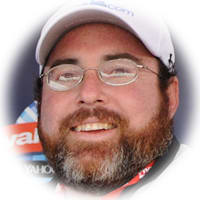 Jason Howell
Mid-South Recruiting Analyst